Mobile
30 Best Apps for Samsung Galaxy Note 9
Congratulation on purchasing the new Samsung Galaxy Note 9 for yourself. You've rewarded yourself very well. This smartphone outranks its predecessors in all aspects. It got stylish looks, extremely powerful processor and the revamped Samsung UI skin. In this list, we have gathered some of the best apps for Samsung Galaxy Note 9 to get the most out of this smartphone. These applications should make this device more productive and improve usefulness.
This brand new smartphone packs top-notch hardware specifications. It runs on the latest Android 8.1 Oreo operating system and we expect it update to the upcoming Android 9 version. It got a 6.4-inch Quad HD+ (1440×2960 pixels) Super AMOLED Infinity display screen, that is perfect for watching movies, playing games, doing documents related and so on. To process all actions and operations, it is powered by 1.7GHz octa-core processors coupled with 6GB/8GB RAM.
That is more than enough power to provide the seamlessly smoother user experience. And with specific Android apps, you can elevate your user experience onto the next level. Also, see our recent post on →how to speed up Samsung Galaxy Note 9. With this huge display screen, you can a lot of work on it.
No matter if you're doing office related work or some sort of project as a student, you still need some applications to manage such tasks and work. We have created this list of helpful apps for Galaxy Note 9 with the intention to improve its usability, use it more productively and make the most out of it.
We hope that our readers would like these applications. If you a suggestion or feedback, do let us know through the comments. Share your thoughts and views about these applications. We would love to hear from you. Now, let's begin with our list of the best apps for Samsung Galaxy Note 9 smartphone.
The best apps for Samsung Galaxy Note 9
1. Squid – Take Notes & Markup PDFs
If you frequently indulge your self-making notes and comments, then you must switch to this application. You shouldn't underestimate the use of the S Pen. This can be your best friend while you make your important notes and reminders. To make this thing possible, there's an application called Squid. Being an Editor's choice on Google Play store, this app gives you an interface to make notes and comments easily using the Galaxy Note 9's S Pen and maintain them properly.
Must see:
It makes you feel that you're writing naturally like you're holding a physical note and taking handwritten notes. Of course, that's much when it comes to performance and speed. You could take notes much snappier than any other way. To make this app more productive, it has the ability to mark up PDF files like form, papers, and other things.
That means you can easily fill your online forms and sign documents that need your handwritten words. That could be better than this, you could fill out any form that you want, print and directly submit them. There's no need to worry about mistakes, wrong spellings, and other things. 
We highly recommend Samsung Galaxy Note 9 users to download and install this application. For sure, it will make your phone more productive and better in many aspects. Most importantly, that way, you'll get the best out of this phone.
2. ES File Explorer File Manager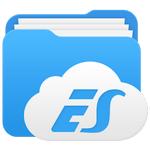 File browsing is something that everyone has to do it necessarily. And this task becomes easier and fun when you have a capable and interactive file browser. Being used by more than 500 million users around the world, the ES File Explorer fits perfectly into the picture when it comes to a file manager application.
Must see:
The functionality is not just limited to browsing local files, you can configure online services like Google Drive, Dropbox, and many other online cloud backup services. For advanced users, it has powerful add-ons like LAN, FTP, SFPT, SMB/CIFS, and WebDav support.
Also, it can manage files present on your Android TV. Further, it has a set of tools that helps you manage space and files easily. It has inbuilt space analyzer that helps to count garbage data, so you can keep your data clean and clutter free.
Moreover, you can use the inbuilt 'Locker' facility to protect your files, documents, directory, applications, music files and more. Overall, this file manager has plenty of features that make it worth. If you're looking alternate file manager for your Galaxy Note 9, then you must this browser. It should meet all of your requirements and satisfy your needs.
3. SketchBook – draw and paint
There's no doubt that Galaxy Note 9 features a most helpful S Pen ever made by Samsung. Therefore, there's no reason to keep its functionalities untouched. There's a lot thing you could with this S Pen.
The SketchBook, an application from Autodesk (a well-known Software corporation) helps you take full advantage of S Pen and bring your thoughts and creativity into reality. This application allows users to create brilliant artworks on their phone.
This app serves you heaps of drawing tools and configuration to focus all of your creativity into the canvas while drawing artworks. No matter, whether you're professional or beginning this thing for the first time.
This tool has everything for everyone. You can use this to create different sketch while traveling or in free time. That is far better than playing games.
4. CamScanner
Another application worth space on your phone. If you frequently engage with documents related work for any kind of purpose, then this application is just for you. People usually use the camera application to click photos of papers, documents, and photographs. The CamScanner does the same job but in an effective manner.
Use this application to keep soft copies of your documents in the proper format, size, and quality. The way it captures the snapshot and stores soft copies its no different than what real scanner does.
The CamScanner has inbuilt AI algorithm that captures clearer photos while maintaining the aspect ratio and size of the documents. You can easily save these documents in different formats and share them right away.
You capture all of your documents like papers, books, photo and anything that is important to you. As you capture the documents, instantly it serves you with different tools to edit them. You can easily modify the aspect ratios, size, and other aspects.
Moreover, over you can use the highlighter to pinpoint some important texts, add notes, or add a customized watermark on them. That is helpful for branding purpose. This is a must-have application for Galaxy Note 9 smartphone user.
Also, you can invite other people to collaborate, and comment on your scanned documents. This application works across different platform. You can easily sync documents on different devices and access them anywhere you want.
5. Learn To Draw
Basically, this app has been developed for education purpose. If you want to learn how to draw different things like humans, cartoons, animals and other stuff then probably, you should show courtesy towards this app.
While using the S Pen, you learn to draw different things on your phone. Imagine if you're passionate about drawing, then you there's a lot of things that you should be able to draw and blend within your drawings and artworks.
The Learn To Draw app gives you a simple to understand and use interface. The users could start by selecting a thing to draw from different categories. If you're a fan of anime serials then probably you would get the chance to draw your favorite anime characters.
There's much more you could expect from this app. That should help you enhance and improve your existing skills.
6. Pulse SMS (Phone/Tablet/Web)
This is the most intuitive SMS application I've seen so far. Not only it connects you to your buddies, but it makes possible to pursue conversations related to different platforms right from this application.
It can sync all of your conversations to your Google account, keeping it safe and secure. Most of the people stick with the native SMS application that comes preinstalled on the phone. There are always chances to get something better if we look out.
Most importantly, the Pulse SMS has a beautiful skin that should fit your Samsung Galaxy Note 9 perfectly. With the sleek user interface, you'll enjoy texting others. By default, all the conversation is set to store over their cloud storage media with end-to-end encryption.
That keeps your personal information, and conversations safe and private. Unlike the native messaging app, the Pulse SMS is not limited in terms of features.
It has an inbuilt spam blocker that helps to block or blacklist spam SMS sources. Although this application is completely free and serves no advertisements, still you can purchase the paid version to support them and extend some features. You can add a protective layer to your conversation by making them password protected with this application.
While you share the links with your friends, you have a preview of them through this app. Or if you do business or handle a team, you can set preconfigured auto-replies. That will enhance your reach and response time. We highly recommend this application for Samsung Galaxy Note 9 and other users.
7. Xender
I would say, you must have this application on your phone. This application can make your file transfer tasks easier as they could be. Basically, the Xender application is almost similar to other file-sharing applications like ShareIt, but it has something that no other app could offer you.
It offers you an amazing way to transfer your files to your computer through the most effortless method. Like most of the file transferring apps, you don't have to any sort of PC client to connect to your phone and browse files.
Instead, your Internet browser is enough to do this task. To form a connection with your phone and computer wirelessly, you just need to open the following webpage on your computer:
http://web.xender.com/
Then, open the Xender application on your phone, then tap on Connect to PC and scan the preset bar code.
Boom! You've formed a connection between your phone and computer. Now, you can easily access the files present on your phone through the browser. Use the drag and drop method to copy files from computer to your phone.
There is no need to carry a USB cable or use some kind of PC suite, just have this application installed on your phone. We highly recommend this application. It can save your efforts and time.
8. AMOLED Wallpapers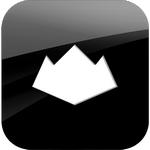 Your phone remains incomplete without a perfect wallpaper. The Samsung Galaxy Note 9 has a super AMOLED infinity display screen. So, probably the AMOLED wallpapers would be ideal for it.
There is a special thing about such a display screen, the darker area of such screen won't use the battery life. Means, if you're using a darker wallpaper on your screen, it will most likely to save your battery life. You don't have to hunt them on your own. There are various applications that provide such wallpapers.
The AMOLED Wallpapers application is one of them. It has a huge database of such wallpapers having higher screen resolution. This app is famous for its dark wallpapers. These wallpapers have been intentionally designed to save battery life on your AMOLED powered smartphones. Thus, while you make your phone beautiful, you're saving the battery life, that's the purpose of the AMOLED display screen.
To make your selection quick, this application has around 1o categories. You can browse the wallpaper through these categories. The team in the background has done fabulous work in gathering these minimal and beautiful wallpapers.
Many of these have a resolution up to 4K that should make your phone look better and beautiful. That makes this app a solid contender in our list useful apps for Samsung Galaxy Note 9.
9. Polaris Office
More and more users tend to do their document-related work on their smartphone. And of course, that's pretty cool to make our mobile instead of carrying a bulky laptop. Since Note 9 has a massive screen size and resolution, office applications work superbly.
The official Microsoft applications are available for Android users too, but you might feel limited while using them. Until you purchase their subscription, you cannot use all of its functions.
That's where users look for alternatives. The Polaris Office is one of the best alternatives to Microsoft office applications. This is an all-in-tool to handle your documents related work. Whether you want to create a resume or a slide or some sort of excel sheet, you can do this using the Polaris Office application.
This application is free to download and use. And offers you most of the tools that you required to carry out your office work. This application works across multiple platforms that help continue work anytime from anywhere. Either you can save your documents on the local storage or sync them with your cloud account.
It supports different cloud services like Google Drive, Dropbox, and many others. To unlock more advanced features, you can purchase its premium version. Otherwise, this app will remain free forever.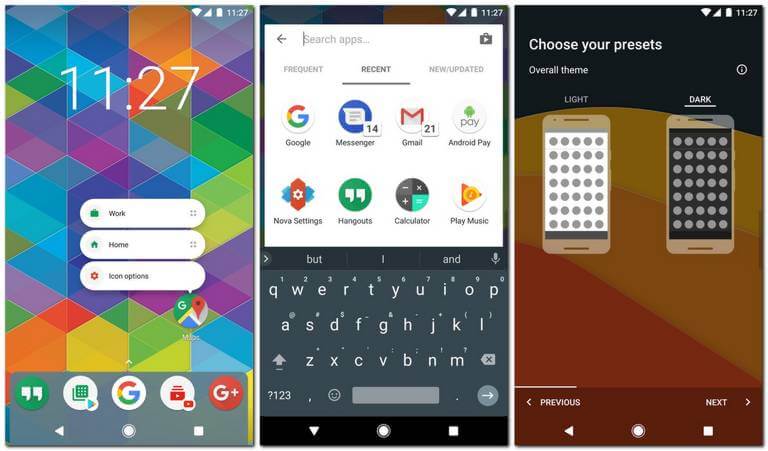 10. Nova Launcher
To spice up the user-interface, you can use Android launchers. On the Google Play store, there are countless such applications. The Nove Launcher stands out that sea. And there are many reasons for that. The Nove Launcher is a performance-driven home launcher that gives numerous customization options without slowing down your phone. That's the main attraction of this launcher.
It has got a lot of customization options to edit most of the user interface part. Though Samsung has refreshed the UI skin that looks similar to we've seen the previous Note phone. Unlike this native UI launcher, Nova Launcher has countless opportunities to customize your phone. You can easily customize the UI, icons, widgets, folders and so on.
For icons, it has tons of themes you can choose instantly. Even though it offers loads of features, it doesn't bloat your phone. It is faster and much stable than other launchers. The premium version includes some advanced features like Gestures, Unread counts for messages, and conversations, customized Drawer groups, and many more.
If you don't wish to have these features, then the free version is enough for you. For more such Android launchers, follow our below list:
11. PowerDirector Video
Editing videos on such big-display screen is an easy task. The recent update has brought multi-track timeline facility in PowerDirector application. That facilitates you combine different videos and create some stunning visuals.
You can use the latest trend slow-motion effects to polish your videos with professional. Or you can go beyond, you can add fas, slow, and reverse effect while changing the background smartly. Merely a few applications have such capabilities and PowerDirector is one of them.
The PowerDirect video editor has been quite popular among PC users. While with their Android application, they are bringing the same features to smartphones. This application lets users edit/create stunning videos on your Android phone. No matter if you're a newbie, the interface is simple to use. Or you can learn this application through tutorials available on YouTube.
With this app, it becomes easier to compile a video by combining different photos, videos, music, texts and so on. There is a wide range of filters that add different FX effects like other pro applications.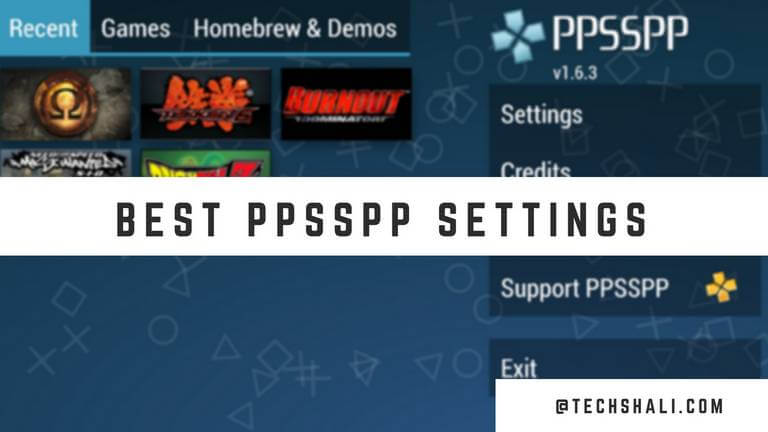 12. PPSSPP Emulator
Unleash the gaming power of your smartphone. Although Samsung has not created this smartphone for gaming purpose, specifically, but still it has the ability to render high-definition games in higher visual settings. If you're bit curious about playing games on your phone, then you shouldn't miss the PPSSPP Emulator.
This emulator is able to play almost all PSP titles. You can play games like God of War: Chains of Olympus, the Ghost of Sparta, Dragon Ball Z and many more titles.
Because of solid hardware specifications, you a lot better gaming quality. There shouldn't be any lags while playing games like God of War. You really can't miss this title. In many aspects, it is far better than any other game available on the Google Play store. This is the most complete PSP emulator right now in the market. For this emulator, we have published a dedicated guide that helps to configure it for best performance and quality.
If you're about to start with this emulator, then you must follow the tutorial below. You'll be able to achieve the highest performance and FPS on games.
13. PicsArt Photo Studio
At last, you must have some sort of photo editing tools. These days, we are more open to edit our photos and present them with some twists. If you intend to do the same, you must install a dedicated application for this purpose.
While reviewing such applications, we found PicsArt Photo Studio a better option. Over 500 million users are using this application all around the world. The main purpose of this application is to serve the numerous amount of customization features and a simplistic user interface.
That makes possible to edit photos easily and create some amazing visuals from the start. It has inbuilt some other tools including drawing panel, collage maker, camera app and a few more. Thus, you can consider this application as an all-in-one tool. While editing images and share with your friends, you can also share them in their community. If you're really an artist, nothing will stop you from being featured on their home screen.
This application is free to use. However, your reach can be limited to certain objects like premium fonts, stickers, images, and a few more things. Otherwise, the free version has everything that you could ask.
14. Retrica – Selfie camera app
Because, the Samsung Galaxy Note 9 sports a feature-rich front camera, you should take advantages while taking selfies. Retrica is a simple and beautiful camera to capture and share the experience the best live filters and layouts, through this app you could be able to create beautiful photos, collages, and Gifs.
Make your snaps and selfies look perfect, retouch your photos to adjust skin tone, add filters easily remove wrinkles/pimples, edit tired eyes reshape your face and look thin in just a few touches.
It gives you almost everything you need to take and edit photos, it comes with beautiful live filters, it's camera features a timer, flash, level, mirror mode, grid, and many others you need to give your snaps a genuine fashionable look. If you're no good at taking good selfies at other do, you must install this application on your Note 9 smartphone.
15. Speaker Boost
While going through different forums, we figure that many of us usually face low volume problems on certain media files, YouTube videos, apps, and browsers. While we cannot make any hardware changes, there's one application that can simulate the very same things.
We highly recommend Android phone users to keep Speaker Boost application installed on their phone. Sooner, or later, you would use this application to keep your fun goes on.
This application is completely free to download from Google Play and it does that job perfectly. It works in the background and amplifies the volume of any media that is playing on your phone. For example, if you figure that certain YouTube video outcomes low volume that is not sufficient enough even when we use the headphones, just open the Speaker Boost application and leave rest to it.
It will increase the volume, that you can control and enjoy. For this purpose, we have created a dedicated guide that you implement right away on your phone;
16. Snapseed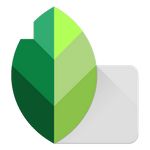 Snapseed is a image editor app which you can download from the app store and this app is completely free for all iOS users. Snapseed is awarded as app of the year in 2011. The app is a smart image editor which provides a wide range of tools for rework on photographs.
Snapseed is peppered with trappable buttons which looks nicely tactile approach for applying on filters. If a user wants to change a parameter they can drag finger upwards to adjust its strength you slid your finger across the canvas.
The interface for applying filters in this app working with tools is also the benefit of texture. Snapseed retains the original design smarts enough to be familiar to outside users and reasonably good for new users.
17. Father.io
If you're looking something creative that's an application that facilates som some good gaming exeprience then this app is for you. Father.io is the working title of FPS with enhanced virtual reality technology, allowing gamers to use the phone to shoot, and the battlefield is the surrounding streets. To create a real battlefield, with peripherals compact sensor called 363R Trigger attachments up the player's equipment. You can record the entire process of playing 720 p quality to enjoy or share with your friends.
With that, the Father.io have gradually introduced the storyline of the game, the player will live in the Earth environment in the not so distant future where humanity was separated by two main factions: the man and The Evolved. The Evolved species which is a robot created by a virus named Father.io, with the only task is to destroy the human race.
18. MakeupPlus
As one of the top best application, If you are a passionate film, as the film stock page China then will have to track these works currently cause fever television or movie online sites as the United States ' Natural Backbone ', State or the most recent Spanish is ' Moon ' Series of fascinating.
With the plot or the involvement of real cast beautiful and so very easy to make these films going into the crush of people, including me.
In fact, I have also watched the movies mentioned above but of course, not because of too frenetic to the characters in the movie that loads the MakeupPlus on and ' makeup ' look like them. Although I have tried, but the best is you should not care results.
MakeupPlus in addition to the effect that 1 the application of shooting, editing, beauty for your portrait images, it also offers many filters available old movie-style Chinese page. From fragile beauty but contain the Natural Flower Essence of evil until the stroke outline Conference, strongly of the Princess Royal Pair … and of course there's always filter ' Wu ' early life.
19. Piano Tiles 2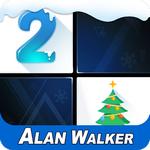 The Piano Tiles 2 really is a revolution compared to the 1, a play still familiar mechanism like part one also all the other factors are changing. New music, new interface as well as the system friends, compete on a global scale.
How to play simple, you just have to click the black box appears on the screen. As all that, but not only that. Try to feel the music, challenge the sensation press on each finger, each keyboard and then try the feeling of standing on top of the world.
Piano owners add two injections as new features which I consider to be very important, there is the ability to log in through Facebook to compete with your friends and to synchronize the game data between multiple devices. This synchronization features will help us keep what is abort or each phone also doesn't worry about losing the "save game".
20. Pocket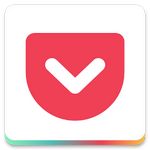 This is one of the most popular applications that you must have on your Samsung Galaxy Note 9. While you make most out of your S-Pen, this application can you can grab the best content from the Internet and save it for own purpose using this application. You can easily clip URLs and content from the web and gather them in the one place the way you want.
In Pocket, you can save articles and videos to read and watch when you have free time through any Pocket device a user can never be short of something to read or share it again. The Pocket is the perfect distraction for journeys long train trips in signal black holes and flights.
21. Instagram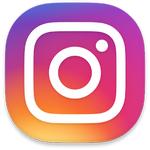 Everybody knows about Instagram, it is a perfect photo editor app for Android. This app helps its users to stay connected with the entire world by sharing their photograph and images with their contacts and family members.
Instagram offers many effective editing tools and filters, as well as provides a possibility to share, like and comment by posting different photograph and videos. Instagram is available for free on the Google Play store.
There's no other photo application that rivals against this social platform when it comes to the number of active users. Even a report suggests that Instagram has been more popular among business owners as compared to Facebook and other social apps.
22. Pixlr-o-matic
Another photo editing app, Pixlr-o-matic is another excellent photo editor app for Android. You can take a photograph from the gallery of this app, and edit with several editing tools, including lighting effects, contrast options, exposure and many more. The Ul design of this app is very simple, which will enable you to edit your photos that way without taking much time.
Again, this app is available at Google Play at zero cost and just like other apps, it doesn't bombard with ads. There are tons of customization and photo editing features. It suits both; professional and personal use.
23. Evernote
The application that notes down everything you want to note down, Evernote is a must-have on your Android smartphone. The simple application acts as a go-to destination for noting down everything you think is important and save them for later use.
Though there is a free trial version of the app, a Premium version is available at no additional cost for select handsets. Through this app, you can take full advantage of your Galaxy Note 9's big display screen. You can't miss this application. If you're not happy with the Evernote app for some reasons, then we recommend you to check 6 alternatives to this app:
24. BYJU's – The Learning App
Want to have smart learning? Then fasten yourself quickly because you are absolutely on the right track. This content is all about the country's leading ed-tech company app, BYJU's – The Learning App.
The app is the amalgamation of updated concept based syllabus of the leading courses with attractive, smart and brilliant teaching tools designed by top handpicked teachers of India.
Securing high marks to match your feet with the growing competition is tough. Over that, the distasteful old fashioned teaching methods really don't attract students who love to visualize whatever their mind is in taking. Learning must be fun.
And when we are dwelling in the hi-tech era it must be maintained so. This is what BYJU Raveendran found striking; thus came up with the idea of India's leading ed-tech company.
This learning app has proved to be a great motivator for students who wish to demand high scores but at the same time doesn't want to listen to those boring lectures or don't even feel like to open those unattractive black and white small lettered dictionary size books.
25. Skype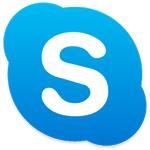 It works on mobile, has tons of other users across the globe, and is free, so long as you and your contacts have a Skype account. With over 350 million users according to Search Engine Journal, you won't have a problem reaching out to the rest of your contacts, old and new ones.
Also, it's one of the most long-running video chat apps in the industry so nearly everybody knows how to use it by now. That also means you get less down time, especially if you need a to set up a handy communication tool for your staff.
If you want a tool that allows you and your team to circumvent distances and beat deadlines that much faster, this might be the add-on you need to get you and your pals through the day.
26. Blue Jeans
If you want something that's better suited to business calls, you can hardly go wrong with Blue Jeans among all video conferencing apps for IT. If you're looking for an app that's easy enough so you won't have to stress your IT experts out, then Blue Jeans fits the bill quite nicely.
It works with iOS and Android and has nifty features that allow you to attend your meetings wherever and whenever you are, whether you're on mobile, an iPad, laptop or desktop unit.
It's designed to allow you to do more than just put in token participation in any meeting. With features that make it possible for you to take the controls and use it to do a page by page reviews or to share or revise a particular document or section, collaboration doesn't have to be done through insanely long email threads or chats any longer.
If you want something reliable and professional, this is a standout choice to have on your list.
27. VSCOcam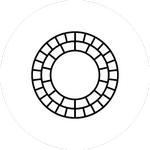 Build something beautiful together with VSCOcam which is the simple photo editor that offers an incredible output. VSCOcam is featured with large numbers of filter packs which is very much helpful to add up the effects to your photos. With these filters, you can take a little extra splash of beautiful light.
You will get lots of facility options such as exposure, temperature, contrast, crop, fade, vignette, frame and much more. You can customize the image until it becomes a perfect picture as you expect. VSCOcam also boasts with VSCO Grid, a photo publishing platform where beautiful imagery abounds. Overall, VSCOcam is a subtle and precise editing app.
28. QuizUp
QuizUp is the world's largest trivia game is now available for your Android device. QuizUp remains as the top Trivia app on Google Play in 6 countries such as the United States, Canada and India and some of the other three countries.
With its unique features, it draws over 18 million people who play and love QuizUp. This is perfect for those who are looking for an exact app; QuizUp is the best choice for them.
Challenge and connect with your friends to play the most interesting game around the globe. If you're an addict to checking your knowledge and intelligence, then this application is highly recommended to you.
29. MX Video Player
MX Video Player is the best choice for you to enjoy your favorite videos totally for free and it is also configured to play music files too.
MX Video Player houses the useful features of hardware acceleration, multi-core decoding, pinch to zoom, zoom and pan and the subtitle gestures to make the player easy for you to use. MX Video Player offers you a great interface while you play videos.
You can play any type of video with subtitles with the MX Video Player that supports multi-core decoding, CPU optimizations, child lock, and full compatibility with Jelly Bean. The advantages of MX Video Player Free is that it has built with Great Holo UI, H/W+ decoder on supported devices; Background playback.
Overall, MX Video Player is the most famous and downloaded video player app for Android available on Play Store.
30. Dollarbird
Dollarbird is the smart calendar app released for you that tracks your income and expenses. Dollarbird is an awesome personal finance tracker that is applicable only on the phone.
All you have to do is just download and install the Dollarbird in your android phone and add up your regular income and expenses to the calendar as the Dollarbird in your device will automatically calculate your balance and let you free from calculations.
You can also able to see how much amount you have spent and how much balance amount you have yet. Dollarbird is considered as the best app among the users as it has let you master your money in the easiest way and also it helps you out to track and forecast your entire spending amount.
Since Dollarbird serves as your best financial companion and as a loyal friend to bring you financial peace of mind.
That ends our list of the best apps for Samsung Note 9 here. Just open the Google Play app to download these applications.We hope that our readers would like them. Don't forget to share your thoughts and views in the comment section. We're happy to hear from you and improve our list.
What are your favorite apps that you have on your Samsung Galaxy Note 9?