Mobile
[LIST] Best PPSSPP Games You Must Have
The PPSSPP emulator is one of the famous gaming emulators nowadays that allows users to play their favorite PSP games on their mobiles. It works across different operating systems like Android, iOS, and Windows. In this roundup, we gather some of the best PPSSPP games you could play on your mobile in 2018. These games are much better than the most of the Android games.  These games are fully supported by this emulator and run smoothly. These are must-have PPSSPP Games that you would love to play on your mobile for long hours.
Basically, the performance depends directly on the hardware. So, if you're having a good smartphone, you could enjoy most of the PSP games on your phone. Additionally, you have to set the PPSSPP emulator at the optimum settings. That will help you a lot to play these PPSSPP games. We gather games of different genres and categories. So, most probably, you'll find some good gems for time-pass or spend good time playing these cool PSP games on your mobile phone. No matter if you're having an Android phone or iPhone, you can play these games easily.
We have managed to bring out these settings after testing different combinations and configuration for long hours and on different games. Even if your device is not much power, you can still enjoy these PSP games on your phone. So you must visit→ Best PPSSPP Settings guide first to setup this emulator. If you're looking unlock premium content and services from Sony PlayStation, then you must look out different ways to get free psn codes. Those codes can be used to download games and access services from official site of PlayStation.
Now, let's begin with our list of best PSP games to play on mobile phones.
Top 10 Best PPSSPP Games
1. God of War – Chains of Olympus
This the most downloaded PSP game so far. Probably, there are chances that you've installed the PPSSPP emulator specifically to play the God of War title. And they worth. There is no doubt that God of War PSP series is much better than any other game available for mobile users.
Just like the other God of War game, the Chains of Olympus is focused to provide better storyline and gameplay. With the blades of chaos, the Kratos (the main character) has the ability to perform multiple combos. That helps him in killing enemies brutally. If you're less than 18 years, I would not recommend this game to you. It has some serious brutal scene.
This edition revolves around the Kratos and Persephone, who tries to destroy Olympus and everything. Kratos stops her and in the end, she dies. You can't miss this title to play through a PPSSPP emulator on your phone.
2. Naruto Shippuden – Ultimate Ninja Impact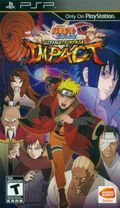 No matter if you're not aware of the Naruto anime, you're going to enjoy this PSP game on your phone. This anime has a superb storyline. If you've ever watched this anime, then you must know the Five Kage characters. The story begins with the mission to summon all the Five Kage and explain to them about the coming threats.
While Naruto tries to reach out to these Kages, he faces lots of enemies, including some popular Akatsuki members like Pain and Sasori. The fights are set on different stages and the gameplay has 360° Rotating Camera that enhances battles sequences and experiences. You can perform tons of combos and create a new one. This game has more than 100 missions to complete.
You play the main role in this game, Naruto. You with solo and along with your team to complete different tasks. I've recently played this game on my OnePlus 5, and it is really good.
3. God of War – Ghost of Sparta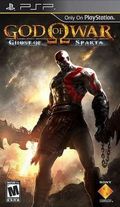 The another must have PPSSPP game for you. This game was released after the Chains of Olympus. The Santa Monica Studio brought something better for their fans. This game has better graphics and gameplay. In this game, Kratos dreams about this brother, who was taken by the bad guys when he was a child. Kratos seeks to find this brother and eventually meet his brother. He copes with him and fights against the Thanatos, the god of death and ruler of the Domain of death.
While fighting this demon, Kratos loses his brother and his anger kills the God of death. The storyline pitches many other characters that we've seen on the other God of War titles. One thing I must say, there is no other game that can beat this game in any aspect. It has amazing graphics, gameplay full of action and adventure. If you're anything like me, then you can't stop yourself playing this game again and again.
I remember when I had played for the first time on the Moto G, there were many lags and sound issues. Now, it this emulator works perfectly. I've played it at full FPS on my OnePlus 5 phone. I would strongly recommend you to play this game. This is one of the best PPSSPP games you can play.
4. Tekken 6
The collection of PPSSPP games would be incomplete without this PSP title. In the Tekken 6, the developers have solely focused on graphics and gameplay. Compared to previous launches, the Tekken 6 has far better-fighting experience. Most of the characters have been updated with new dresses. This game does some cut offs. Just like the console version, the PSP version doesn't have the campaign mode and blur settings. Otherwise, it is the almost the same.
You can consider this game an update to the most famous title, Tekken 3. Even though it has detailed graphics, it works pretty well on most of the Android smartphone. This game has comparatively gameplay, it doesn't include long-lasting intros and videos. Instead, it loads quickly when it comes to battle. In the solo mode, it has around 10 rounds the complete. In the last stage, you would fight with Azazel as the final villain. This game can be ended within just a few hours.
5. Kingdom Hearts – Birth by Sleep
Basically, the Kingdom Hearts – Birth by Sleep is an action-adventure role-playing game. This game has three different characters having different storylines. That means while you play this game, initially, you'll have to select the player, then the story will begin. While playing the game, you cannot switch to other players or other stories. You'll have to continue with the single story and wait until you complete it to access others.
This game has awesome fighting gameplay, it remembers me of Final Fantasy-style games but having Disney characters. In this game, the player keeps on exploring different places, finding treasures and other upgrades. While they search for treasures and other things, enemies keep interfering. Thus, they fight with them. Keep exploring different places for treasures to improve your fighting skills and weapons. You would love one thing about this game, the fighting physics is amazing. If you're a fan of the original Kingdom Hearts game, then you must have this on your phone.
6. Monster Hunter Freedom Unite
Did you ever wish to hunt monsters and dinosaurs? No matter if you answer yes or no, you're going to love this game. This game has a very interactive concept. As a monster hunter, you keep going through different places hunting monsters around you. Their different environments and places that the player has to go and complete the tasks.
The fun thing is that your player can carry up to 99 weapons at one time. While fighting monsters, you can easily switch to different weapons and strategically fight against the monster. This game delivers about 500 hours of gameplay and 400 missions. That's a surprisingly huge amount. That means, you can really have long, but a good time with this game on the PPSSPP emulator.
7. Dragon Ball Z – Another Road
It is one of my favorite PPSSPP games that I usually play on my phone. I find it as a perfect time pass game. Being a Dragon Ball Z fan, I've always wanted to play such games on my phone. The Dragon Ball Z – Another Road runs amazing on most of the Android phones. Even if you're having a very low-end device, you could play this game. Just make sure to set the configuration. Just follow the these PPSSPP Settings for best performance.
The gameplay is unmatchable. There is no other game that provides such an amazing fighting experience on our mobile devices. There are many titles that support PPSSPP emulator and I would advise you to try them too. This game has both, either you can play the story mode or jump into the fighting area right way. In order to unlock more characters and skills like Super Sayians, you must play the story mode and keep it progressing. There is an important thing that you should know.
If you're playing this game for a very first time, you must reach to the help center to learn different skills. Otherwise, you'll be amazed to see your opponents performing combos and powerful actions, and you'll be just using the punch and kicks. Read the help guide thoroughly, that will help you get the most out of this game.
8. Gods Eater Burst
Another role-playing game that you must consider playing on your phone. The Gods Eater Burst is the successor of Gods Eater, which was sold more than the 600,000 units in Japan. This game has an intense storyline, probably not easy to explain in a few lines. You play the character of Ren, a newly hired God Eater appointed to rescue Lindow, another character in this game. In then, the Ren sacrifice himself to protect Lindow and kill the monster.
Overall, this game has plenty of WOW moments while fighting the monsters. You would get access to different tools and weapons to complete your tasks. In the terms storyline and gameplay, this game is surely good. If you're after an epic RPG game, then you should play this game.
This game has been one of the most sold PSP RPG game in Japan and was very popular around the world. It worth your try.
9. Dissidia 012 – Duodecim Final Fantasy
The Final Fantasy games have been the most popular RPGs all the time. The Dissidia 012 – Duodecim superb game and somewhat good storyline. Basically, the story revolves around the fight between Cosmos, the goddess of harmony and Chaos, the god of discord. The game includes many characters and fighting skill from other Final Fantasy games, or one could say its a mixture of multiple Final Fantasy games.
Taking part in Dissidia Duodecim Ultimate Fantasy is like studying a studying a different language (Japanese). It's intimidating and tough at first, but the end result is at all times worth the effort. When you're the affected person kind that does not thoughts, experimenting, Duodecim is massively rewarding and could possibly be the most effective additions to your PPSSPP games library.
The story mode must be taken with a grain of salt, but all the pieces else you will discover here is nicely well worth the worth of admission. I sank more than a hundred hours into the unique Dissidia, and it's not onerous to think about I'll do the same for Duodecim.
10. Grand Theft Auto – Vice City Stories
Probably, you've played this game on your computer when you were a child. I remember those days when used to play the GTA Vice City on my P4 computer. The time has changed and nowadays we don't get enough time to play such games on our computer. Instead, we carry out most of our tasks on our mobiles. This PSP version of Grand Theft Auto – Vice City Stories has almost similar gameplay to GTA III. If you're a fan of the GTA games, then it's worth your space.
This game has open world environments, you can do anything you want. Throughout your journey, you'll get many tasks, that you've to complete in a given time or there would certain restrictions. You can steal cars, kill people, get ammunition and there is a lot you can do. We highly recommend you to play this game. It has a good storyline and gameplay.
Fighting against the police the best part, I hope for you too. This is one of the best PPSSPP games that you must have your phone. The story keeps going on while you enjoy different missions.
11. Assassin's Creed – Bloodlines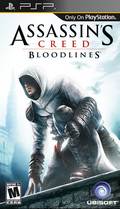 If you've ever heard about Assassin's Creed game, then you must know how amazing is this game. Surprisingly, the team had released this game for the PSP console as well. This game has an epic game story with full of action and adventure gameplay. If you like the serious storyline and strategic gameplay, then you must have this game on your phone.
Just like the God of War, the Assassin's Creed – Bloodlines has complexed graphics, you need a powerful smartphone like OnePlus 5 or above, or Samsung Galaxy S7 or above to play it smoothly. Or any other smartphone having high-end hardware would be able to run this game. Otherwise, you might experience some graphics glitch and audio problems.
This game has everything you can expect from an epic RPG title. You should be able to play this PPSSPP game on your Android phone easily.
12. WWE SmackDown vs RAW 2011
There are millions of people who like WWE and such fighting serials. Even, I was a huge fan of some popular WWF  fighters in my childhood. And such games have been very popular too. This version has around 70 characters, stars, and matches, that is surely a huge number. In this game, WWE Universe mode was added which is no different then a combination of old career mode and exhibition mode. So, you can expect some new matches, players, and surroundings.
The WWE Universe has something that won't let you bored with it. Basically, it is an endless career mode, where you fight against all other characters in different places and with changing skills. Just like the real episodes of WWE, each match begins with a storyline, you require to talk to someone or something that you would know or familiar with.
Overall, this has good gameplay. With just a few settings, it runs on a good frame rate on most of the Android smartphones. We highly recommend you to play this game on your PPSSPP emulator.
13. Dante's Inferno
Another graphically dense game you can't miss to play on your phone. Inside the game, you play the role of Dante who tries to safe his beloved Beatrice. He gets into the hell to protect her and finds that he has to fight against his own demons and soul. To fight against these demons has given two powerful weapons, the Scythe he takes from Death and the Holy Cross. The gameplay revolves around the Dante and Beatrice most of the time.
This game has some really amazing fighting scenes including boss fights. For advanced games, this game also includes some customization options. They can use to customize their player and abilities. Of course, you'll need to complete this game first to obtain extended features and options. The gameplay is quite similar to God of War: Chains of Olympus. You simply cannot ignore this PSP title.
14. Metal Gear Solid – Peace Walker
It is one of the most popular first-person shooting PPSSPP games. Just like the modern call of duty, you can team up with other guys, collect weapons, perform upgrades and much more. Definitely, you're going to love this game. This game has some handsome stealth-action based combats, where you team up strongly with agents to accomplish missions.
The Metal Gear Solid – Peace Walker is tense, difficult, and tightly executed. It needs endurance and technique, and team battles. The exterior of pressured fight sections and boss battles, you're encouraged to go methodically and stealthily, placing the rising assortment of devices at your disposal to good use.
That ranges from the sonar vision like technology (many other similar things) to the distracting power of an effectively-positioned nudie magazine. The quilt system allows you to put your again to a wall with a press of the action button, but it's meant for peeping round corners and planning your next transfer, not for popping out and capturing enemies. Nonetheless, the capturing is satisfying, and a beneficent auto-intention toggled by the Choose button is a specific mercy. Overall this game has amazing gameplay and of course it is a must have PPSSPP game.
15. Pro Evolution Soccer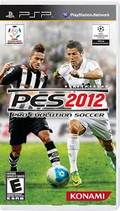 There is no doubt that this list would be incomplete without a soccer game. For PSP, there are many such titles but none of them can beat Pro Evolution Soccer game. If you love to play soccer, then you must've this game on your list. It worth to stay on your phone. With PPSSPP emulator, it works very well. Even on low-end smartphones, is playable. Or if you've flagship one for yourself, you can have amazing experience playing this game.
You get your hands on multiple players, matches, and leagues. You can show off your soccer skills through this game. Team up with different players to build an immense soccer team. You would definitely love this game. This game has several versions bringing better gameplay, different characters, and teams.
Surely, this is not the end of this list. We will update this list with more games very soon. That's all about the top PPSSPP Games for users. We hope that our readers would love them all. Stay connected with us for more useful tutorials and similar lists.