Mobile
10 Most Addictive Games for Samsung Galaxy Note 9
With a huge display screen, the Samsung Galaxy Note 9 seems to be a perfect gaming console. Even though Samsung has not intentionally built this phone for gaming purpose, you could still have an amazing experience over it. Nowadays, more and more users are intended to play addictive and small games on their phones. In this roundup, we have gathered some of the best addictive games for Samsung Galaxy Note 9 smartphone. If you do like gaming, then you must try these games. Most of the these are light-hearted and easy to play games.
We have gathered these games based on the popularity among the Android users. There's no particular order for these games. Of course, this list incomplete. There are loads of more titles that you could play on your phone. We hope that Galaxy Note 9 users would find this list of best games helpful. If you have any suggestion or feedback about these games, do let us know. You're most welcome to make comments. At the end of this post, you'll get the comment section, just drop your comments. Without ado, we should start the list of best games for Samsung Galaxy Note 9 smartphone.
1. CLASH OF CLAN (COC)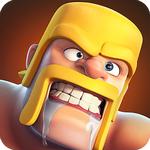 This is one of the most addictive games which is hugely played worldwide. Make your own village, army, join a clan and make your own clan from worldwide. Built your village and battle against another clan and increase your money and power to increase your level.
The main fighters of this battle are Barbarians, Archers, Hog Riders, Wizards, Dragons, Xmod and many more and also to protect your village using Cannons, Towers, Mortars, Bombs, Traps and Walls. Loot the enemy clan, increase your power and money to jump into another level. For me, it is the best strategy game I ever played and it is a must-have game for Samsung Note 9 phone.
You can play games like God of War, Dragon Ball Z on your phone using the PPSSPP emulator. We have some published resource:
2. CANDY CRUSH SAGA
This puzzle game is launched by King for the Facebook on April 2012 and on December 2012 king launched this game for Android. This yummy candy game is very Addictive worldwide and people get crushed to solve the puzzle and to open the new level. There are thousands of level in this game, that's why people are crazy to play this game.
In this game there are certain formation to form the special candies to create the various types of effect like Striped candy (which clear the entire row and column), Wrapped candy (to clear surrounding candies) and color bomb (to clear same color candy) and the combination of these effects give you the varying effect. Clear the candy at a fixed time and jump into the next level.
Also see:
3. SUBWAY SURFERS
This endless running game is also a very popular game in the whole globe. In this game, you play a role of hooligans and one inspector and his dog try to catch you in a metro railway site. You run fast without colliding with any object in Track and to escape the Inspector and his dog.
During running you get the gold coins, only collide with these gold coins and increase your score. In first the speed is slow but after some time spends the speed will increase, if you get collide with any object, you will be caught by inspectors and your game over.
4. HILL CLIMB RACING
This 2D racing game is developed by Fingersoft and during the first year of release, it was downloaded over 100 million. In this game you play a role of Newton Bill, which is a young racer trying to drive a vehicle on odd track this game you can choose any type of track like desert, Arctic, Countryside, Moon, Boot Camp etc and also choose a vehicle include jeep, Bike, monster truck, tractor, and van. So complete your track before a crash and open the new level.
If you're looking for a light-hearted action-adventure game, then you must have this downloaded on your phone. Once you get started with this game, probably, you would play it for long hours. This has included many levels and chapter, each brings new obstacle and things that you should pass.
5. REAL RACING 3
This is the sequel of 2009's real racing and 2010's real racing 2 and developed by Firemonkeys Studios. In this game include fifteen track, 22 car grid, 135 different cars from 27 different manufacturers company like Ferrari, Audi, Bugatti etc. When the player starts a game they must buy a car Nissan Silvia or Ford Focus Rs to start a game and each level player earn fame point, after pass level 6 then player start to earn the gold coins.
The fame point requires to reach a new level and also rewards 3 to 100 coins each level depend upon the performance. Earn the gold coin and open the new car with more stylish features.
6. ANGRY BIRDS 2
Angry Bird 2 is a direct sequel of the Angry Bird and which is developed by Rovio Entertainment. Just as Angry Bird Player is single shot using bird at nearby structures, the main aim of this shot is to destroy the structure. The main enemy of this game is a green pig of varying size and different techniques of defending.
The only difference in this version is you can select a bird of desire choice from a deck. Individual bird having different features, a player just taps on the screen to fire the bird on Structure and enemy pig. So there is limiting bird in every stage and destroy the structure and get the point and open the new level.
7. FRUIT NINJA
Fruit Ninja is another addictive game developed by Halfbrick Studios and released in September 2010. In this game the player slices the fruit with a blade using the touch screen, players just swipe a finger on the screen to create the slicing motion and extra point are rewarded to slice multiple fruits in one swipe, the player can multiple slices using additional fingers.
If 3 fruits are missed your game over and also bombs are occasionally on the screen and the level finish at a fixed point. Therefore, you should thoroughly watch the screen, so you don't miss any of the fruits.
8. DR. DRIVING
This crazy driving game is developed by studio up, down and now the developers also launched an advanced version of this game called Dr. Parking. In this game player is introducing a car, players can choose to drive a car using manually or using a sensor.
There are a break and accelerate on the screen if you choose manually the string also with this, press accelerator to start a car and the arrow navigation gives you the distance of a turn. Select your mission and complete your mission within fix time, earn point to open new stage. This game can be played in multiplayer.
9. PIANO TILES 2
This game also called they don't tap the white tile is a single player game is developed by Umoni Studio. This game contains 6 modes with different features, In this game the player object is to tap the black tiles while avoiding the white tiles and paint will increase to touch every tile and also its depend upon the size of tiles, so choose your tone and play the game, when touch on black tiles it give the sound of piano and if you touch on white tiles in your game over.
I've been playing this game for a few months back and I find it really helpful. The gameplay is very soothing as piano tunes keep playing as you tap the tiles. Overall, we highly recommend this to all Samsung Galaxy Note 9 users.
10. SNIPER FURY
This action game is developed by Gameloft. In this game,s the player is fighting the war for peace and the weapon of the player is Sniper rifle. In this game the player first selects the mission and play do or die roll, so shoot to kill.
There are 130+ action mission in this game and Soldiers, armored vehicles, air units, and many more enemies to play a game. Sandstorms, blizzards, rainstorms and other atmospheric effects in this action game.
That ends our list of best Android games for Samsung Galaxy Note 9 here. We hope that our readers would like them. In the meanwhile, we recommend you check our performance hacks and tricks for Note 9 to speed up your phone. Stay connected with us for more helpful lists and tutorials.