Featured
15 Best Apps for Samsung Galaxy Note 8
Since Note 9 has been released, one question is buzzing around different internet forums. To what extent price of the Samsung Galaxy Note 8 will be reduced. That shows how people are keen to purchase this edition. Of course, there are many reasons. In this roundup, we gather some of the best apps for the Samsung Galaxy Note 8 to get the most out of this smartphone. With these applications, you can expect better productivity, usefulness, and personalization. Most importantly, these apps are completely free to download and use.
There are countless applications available to Android users. That makes this operating system way better than any other. Since there countless apps, it becomes somewhat confusing to get the best apps for our smartphone. In this list, we gather our findings. We have created this list based on usefulness, productivity, and user reviews. Of course, this list is not complete. There are even more apps that you could install on your phone. We have created this list with the intention to improve the productivity and usefulness of the Samsung Note 8 smartphone.
We hope that our readers would find this list helpful. Do share your feedback with us in the comment section present at the end of this list. Without ado, let go through this list of useful apps for the Samsung Galaxy Note 8 smartphone.
The best applications for Samsung Galaxy Note 8
1. Camscanner
Definitely, this app comes to my mind first when I round up some useful apps for mobiles. This application can boost your document-related work extensively. The →Camscanner application helps you take screenshots of documents and saves them into a soft copy version. While it takes these snaps, it automatically optimizes the aspect ratio of documents.
So, they look exactly the same as scanned copies. Additionally, it serves quick options to customize, edit, convert and share documents on-the-go. Within just a few seconds, you can share documents (just like scanned copies) with your friends. Moreover, this app fantastically organizes all the documents based on different categories and filters.
The Camscanner app has inbuilt AI technology that empowers the OMR capabilities and takes clearer snapshots. This app also includes the OMR reader through you can take out the text from the documents for other purposes. Overall, this is must have application for the Samsung Galaxy Note 8 and we highly recommend to all other Android phone users.
Also see:

2. PPSSPP Emulator
If you're an addict to play games, then you can't miss the opportunity to play PSP Games on your Android mobile. Yes, you read it right, mobile users can play most of the PSP titles using the PPSSPP Emulator. This is the most complete and functioning PSP emulator released for Android, iOS, and Windows operating systems.
This emulator has evolved so much that now it supports almost PSP games ever released. Since Samsung Note 8 has fabulous hardware specs, you can play favorite PSP games in HD resolution and higher FPS. Most of the games now run at the full speed (FPS). Though, you gotta configure the PPSSPP emulator for maximum performance. We have already published a dedicated guide for that purpose that you could use. You can play God of War, Naruto, Dragon Ball Z, and other similar titles.
Just follow the below resources to set up this emulator on your phone and get some good games for it:
3. Waze
The social navigation app →Waze allows users to report accidents and other problems on the road, causing others to be warned. "You can activate notification of accidents, police checks, and other road hazards. Receive alerts on your route and find the cheapest fuel around you with prices reported by the community, "said Waze. In 2013, Waze acquired by Google and the traffic data of the app shared with Google Maps.
Waze has a different look than Google Maps and can include finding the cheapest gas stations en route, information about local places and show navigate directly to your Facebook contacts. If you're looking for some great Google Maps alternate then Waze is on the top of that list. Or you could use this app along with Google Maps for better accuracy.
4. Investing Stocks & Forex
Some Android devices are all standard features of a share-app but are absent on your device, then →Investing.com's Investing Stocks & Forex app is a good choice. The app gives advice based on the average value of a share, recent developments and how they relate rather than earlier movements.
Handy if you are in doubt about the purchase and sale of shares. Additionally, other buy and sell recorded by the app. With live quotes for more than 40,000 financial instruments, live charts and an economic calendar and Forex Investing Stocks highly recommended for anyone who is active in the financial world.
5. Camera ZOOM FX
If you are serious about photography, we suggest you download this app. The distinguishing factor that sets →Camera ZOOM FX apart from all other photography apps found on Google play store is its ability to let users make their own filters. Usually, camera apps come with pre-set filters that you can choose from. However, this app lets you make your own filter and control the filter settings as per your choice.
If you don't like the extra work, then don't worry. The app also comes equipped with pre-set filters that you can use when you don't feel like making your own. The app hosts a variety of features such as voice activation, timer, and burst mode, making it a popular choice.
6. Kaspersky Mobile Security
The →Kaspersky App protects your Android devices from spyware and malware. It provides real-time protection against spam, malicious apps, unwanted calls, and SMS. It scans each and every downloaded file and optimizes your android for improved performance. This app has advance Anti-Theft protection which helps you to locate your Stolen or lost android device through Google map even if your SIM card has been disabled.
Also, this antivirus app serves App lock feature that you could use the hide/lock applications. That means, only you'll be able to use those locked applications. For parents, this feature is very useful. It restricts the use of selected applications. You can enhance parental controls with web filters, this app has several web filters that block certain category, results, and links.
With the rise of mobile technology, the risk of losing personal and financial information has increased. If you worry about that, you must this app installed on your Galaxy S8 smartphone.
Also see:
7. AMOLED Wallpapers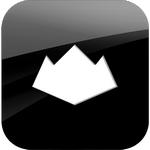 The Samsung Note 8 has 6.3 inches Super AMOLED capacitive touchscreen that offers amazing display quality. Being an AMOLED display screen, it saves a lot of battery life. However, you must the specific AMOLED wallpapers to utilize abilities effectively. There's an application called →'AMOLED Wallpapers' that specifically provides high-definition wallpapers to smartphone looks pretty while it saves the battery life.
The AMOLED Wallpapers application has a huge collection of 1080p, 2k and 4k wallpapers that suit well to AMOLED, Super AMOLED, OLED display screens. Most of these wallpapers have a darker background that allows the display screen to rest completely at the darker portions. It has 10+ categories to select wallpapers and you can download and share them anytime you want. Surprising, this app is completely free and doesn't pop-up ads.
8. Xender
Do you ever feel that transferring files from your phone to computer is complicated? Even though our smartphones are capable of doing a lot of work, but transferring files from one device to another, especially from mobile to PC and vice versa hasn't become simple yet. For this purpose, I would like to add this revolutionary application to this list of the best apps for Galaxy Note 8.
The →Xender application seems a lot similar to other file transferring application like ShareIt, etc. However, it not exactly the same. This application makes possible to transfer files from mobile to any other device without making any link. If you want to transfer files from mobile to your computer, you just need to open this URL: web.xender.com. That will display a QR code that you gotta scan using the Xender app on your phone and that's all!
The URL that you opened will be transformed into an interface with direct access to files present on your phone. Just use the Drag and drop method to transfer files between these two devices. If you frequently connect your phone to a computer for this purpose, then you must give at least a try. This app could save a lot of your time and effort.
9. Speaker Boost
Here we have another recommendation for Samsung Note 8 users. The low speaker volume issue is surely annoying us a lot. What to do if we encounter such problems. If you're not able to listen to your favorite music or video due to the low volume problem, then the Speaker Boost application is a one-stop solution for you.
It occurs generally that we attempt to listen to some music or watch videos and we couldn't take pleasure due to lower output volume. That challenge is prone to be associated with that individual tune or video, or sometimes our phone outputs low sound due to some reasons.
Thus, you will want to have some type of app or troubleshooting to tackle such problems. There is a sure shot answer to such problems. The Speaker Boost application boosts the output Volume regardless of the fact whether it is too low. This app can deliver it louder in the entrance of you. In regard to this utility and how does it work, we have already published a dedicated guide.
The following guide explains more about this application and how it works on Samsung Galaxy smartphones.
10. PicsArt Photo Studio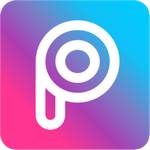 Of course, this list is incomplete until we talk about the photo editing application. For this purpose, we have tons of options available for free at Google Play store. The →PicsArt is a perfect choice for beginners and professionals. It has a simple interface so that millions of people are using this application to edit pictures and make collages around the world. No matter if you're completely new to photo editing. With the simple interface, you learn thoroughly each and every aspect of this application.
Within this application, you get tons of photo editing tools like filters, brushes, stickers and a lot more things to take your photo editing task to another level. Even it is a free application, it doesn't limit users from their features and filters. However, there could be some specific arts or images or icons that might require to pay to use them.
There's is a feature called PicsArt's Remix Chat that allows two or more users to collaborate and produce amazing edits. Definitely, this feature has high importance among friend groups and students.
11. Evernote
It is the note-taking app available on play store. Its numbers of unique features make it one of the best note-taking apps. You can use Evernote to make and save your notes and to share it with your fellows whenever you want. Evernote has a feature to add pictures to your notes and voice recording which enables you to remember everything while note taking. It allows you to add sketches and your hand-written note to data also.
You can save the date and you don't need to switch it to another advice in case you want to change your phone or etc. It will remain stored in your application. Features list present in the Evernote app is quite long. Download it now to enjoy its features.
12. ColourNote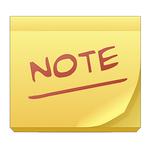 It is another worth using application for Samsung Galaxy Note 8. It is quite simple and is not loaded with a number of features which makes it easy to use. The very cool feature of this application is a backup facility. You can online or offline can back up your data.
A ColorNote app also has a feature for the protection of your notes. You can use password protection to keep your data safe. This is one of the most recommended apps for the Samsung Galaxy Note 8 smartphone. This will should help you make the best use of the S-Pen while taking notes of every important thing.
13. Battery Doctor (Battery Saver)
Developed by Cheetah Mobile, Battery Doctor is another Android battery saver app that is very famous among all. Like DU battery saver, this app also claims to increase your battery life to up to 50%. Battery Doctor battery saver app has millions of installations at the time of writing. And has received 4.5 stars by more than 4.3 million users.
It has a task killing feature that will let you kill running tasks with one click. It also kills running apps when the screen is off to save more battery. Battery Doctor, Android battery saver app is available on play store for free. For more alternatives, must see our list of best battery saving apps for Android phones.
14. Instagram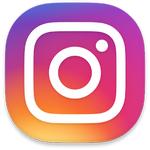 Almost everyone is familiar with this application nowadays. It is used and trusted by millions of people across the world. The main theme of this app is to express different happening of your life through photographs. As it is very truly said, "A picture is worth a thousand words". It is a fact that pictures can explain things which words mostly cannot.
Instagram is a platform where people from all over the world share pictures with their social circle. This app is used by millions of photographers to express their art in front of the world. Moreover, it has a 'follow' option so you may follow your favorite celebrities and people. Download Instagram now and have fun on your Samsung Galaxy Note 8 smartphone.
15. Last Pass
The last app is the Last Pass that can also be used on desktops( Password Manager for Windows) without any trouble. Besides, simply desktop or Android, it comes totally useful once it's about supporting the iOS and Windows mobiles. Of course, it's free to use that has in-built password vault with a complex password generator and a built-in browser. Whereas accessing your internet services like filling online forms or login forms, will you use separate passwords to stay your information safer and even can generate new ones?
If you wand best password manager for your Samsung Galaxy Note 8 and you're a premium user, then there are some extra options that you simply will enjoy more. you'll use it over an unlimited number of devices and synchronize it on multi-platform devices. To find more such apps, must see our list of best Password Manager applications.
Share your thoughts!
That ends our list of best apps for Samsung Galaxy Note 8 for better productivity and customization. We hope that our readers would find this list helpful. Share your favorite ones and thoughts about these applications in the below comment section. We would love to hear from you and make this list even better.