Mobile
30+ Best Apps for Samsung Galaxy S9 and S9 Plus
Both the smartphones, Samsung Galaxy S9, and S9 Plus have been very popular last year. Even though there have been many new launches like OnePlus 6, Vivo smartphones, etc., still, no handset is capable enough to replace these two. In this roundup, we gather some of the best apps for Samsung Galaxy S9 and S9 Plus to use them in a better manner, making them more productive and do a lot with them. Without applications, it would have been a different story.
In order to improve the productivity of Samsung Galaxy S9 and S9 Plus, we include many useful applications that will help you to carry our daily-task easily. Though Samsung bloats their smartphones extensively with applications, but most of them remain unused throughout the time. So, after purchasing one of these smartphones, it becomes necessary to load useful applications. In this list, we have gathered many applications that intend to make things easier for users. These apps will help you to use your Samsung Galaxy S9 and S9 Plus effectively. Make them more productive, and customize in a better manner.
At the Google Play store, there are millions of applications. That makes somewhat difficult to figure out the useful ones. To help you, we have tried to gather interesting applications that you might find fruitful. These should help you to carry out your daily tasks, manage your business, personal information, customize and so on.
We hope that our readers would find this list useful. Don't forget to share your favorite apps in the comment section. We'll be glad to update this list with more useful applications Galaxy S9 and S9 Plus smartphones. Let's get started with this list of applications.
The best apps for Samsung Galaxy S9 and S9 Plus
1. ES File Explorer
Of course, we need an application to manage our files on our phone. Both smartphones come with a file manager application that does the job. But limits the users to certain functions. If you want to extend those limits and manage your files properly, then ES File Explorer application would be good enough. This file manager has everything that you ever need. Through this, you can browse the files stored on your phone and online cloud services like Google Drive, DropBox, etc.
Additionally, it has an inbuilt performance management tool that keeps gathering information about stored clutter. Users can use this feature to maintain a healthy performance on their phones. The ES File Explorer application keeps everything categorized. That makes easier to locate certain types of file and documents. Moreover, it has powerful file transfer options that transfer files/folders to other devices at high conversation speed. There is much more you can expect and do with this file manager.
We highly recommend this application to all Samsung Galaxy S9 and S9 Plus users. This will help you to keep a tab on each and every file stored on the phone.
Note: Recently this app has been removed from the Google Play.
Also see:
2. CamScanner
This is must have application for all smartphone users. Through this application, it becomes seamlessly easier to keep soft copies of our documents. Gone are the days we people used to carry a hard copy of their documents wherever they go. Now, most of us prefer to keep a soft copy of our documents on our phone. The CamScanner application does this job amazingly. It captures the image of the documents and creates a soft copy almost identical to scanned ones.
You can instantly share those captured images in proper formats like Jpeg, PDF and document files. Further, this app automatically detects the texts on captured documents. And it lets you edit them on the go. Means, you can edit those documents and then print them or share with others. Moreover, this app works across different devices. That makes possible to sync documents across different devices and access them anytime and from anywhere.
3. Wallpapers HD
Since Samsung Galaxy S9 and S9 Plus have a high definition display screen, then you might want to put awesome wallpapers on them. Finding such wallpapers can take a lot of time and effort. With Wallpapers HD application, you can instantly browse thousands of high-definition wallpapers and use them. Once you install this application, it will automatically display those wallpapers that fit the screen perfectly. These are high-quality wallpapers and also some of them have 4K resolution.
That will surely make your screen look WOW. As per the developer notes, this application brings new wallpapers every hour. These wallpapers are trimmed and optimized in such a manner that they conserve battery and power resources. There are over 10 thousands of high-definition wallpapers that you can apply on your phone. This application should satisfy your wallpaper needs in all aspects.
4. PicsArt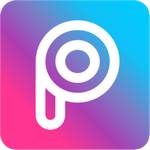 Photo editing has become easier on our smartphones. There are tons of applications that help to edit/create images on the go. Whether you're a newbie or a professional, you have your work done the way you want. The PicsArt application is one of them. Millions of people are using this application to edit pictures and make collages throughout the world. This photo editing application has simple to understand and use. If you're a complete newbie to photo editing task, then you should learn tutorials given in this application.
The PicsArt app offers tons of editing tools, filters, brushes, stickers and a lot more things to take your photo editing task to another level. Unlike other similar applications, the PicsArt application has no limitations even its a free application. However, you can purchase extra editing tools within this app. There is an option called PicsArt's Remix Chat that allows two or more users to edit the picture. This feature is unique and can help students a lot.
In recent changes, the application has been blessed with a powerful sticker creator tool. You can use this tool to make unique stickers instantly and share them in the community.
Also see:
5. Samsung Smart Switch
Even though there have been drastic changes in reliability and usability of our smartphones in the past few years, but still people find the backup process as a tough one. And somewhat it is practically true. When it comes to creating a backup, there are tons of utilities that promise the same but failed to do so. For Samsung users, there is an official solution to this issue. The Samsung smartphones come with an application called Smart Switch that helps to sync files across the different device.
The users can use this application to back up their devices. It creates a backup of important data including documents, images, videos, messages, contacts, and a few more formats. This application works across different platform. For example, if you're switching from iPhone to Samsung or opposite, use Smart Switch to sync your data to these devices.
The Smart Switch has a desktop client as well. That helps to transfer all of the data to PC, and restore it anytime you want. If you've been looking for a backup solution for your Samsung Galaxy S9 and S9 Plus, then this application should be on your phone.
6. PPSSPP Emulator
If you're a gaming freak, then the emulator will make you go mad about. The PPSSPP Emulator has been the most complete Sony PSP emulator for Android phones so far. With recently added Vulkan support, now it plays most of the PSP games at higher FPS. There are thousands of PSP titles that you can play. Games like God of War, Dragon Ball Z, Naruto, etc., work very well on this emulator. On my OnePlus 5, I've already finished both the God of Ware titles and Tekkon 6.
The performance of this emulator mainly depends upon the hardware of the device. Since Samsung Galaxy S9 and S9 Plus have top-notch hardware specification, you can expect lag-free gameplay. If you're anything serious about gaming, we highly recommend you to try this emulator. Must the Tekkon 6 and all titles of God of War game series. Definitely, you're going to like these games.
We have posted a tutorial for this emulator. Use that setup this emulator for best performance:
7. OfficeSuite : Free Office + PDF Editor
Both Galaxy S9 and S9 Plus have a huge display screen on which you can easily open/edit documents. Nowadays, people are more tend to manage documents on the smartphone instead of carrying a laptop /desktop. The OfficeSuite is a must have application for Samsung Galaxy S9 and S9 Plus smartphones. Through this application, you can open/edit/create documents on the go. It has all features and functionalities that MS Office applications do. Except for one thing, it is completely free to download and use. There is no usage restriction.
Since this application is completely free, it displays advertisements while using it. Though it won't bother you that much. It supports almost all major formats like word, excel, powerpoint, pdf and so on. The same application supports these formats. Unlike MS Office, you don't have to open different apps to open/edit different documents. Additionally, it has powerful features to share/transfer documents to other devices. Overall, the OfficeSuite application serves well it's a purpose.
8. Telecine Screen Recorder
Telecine is simple to use screen recorder application that offers limited customization and easier user-interface. This application is available on the Google Play store for zero amount. Unlike other screen recorder applications, the Telecine screen recorder doesn't put its watermark on recorded video even though is free. That makes this application a worthy contender among other feature-rich screen recorders.
This recording app offers useful customization features to select screen resolution, notifications, and touches. Because still, it not possible to recorder internal audio, so the audio recording feature has been disabled on the application. You can add music or voice over after recording the screen. Though the application is free, it doesn't show annoying advertisements. We highly recommend you to this app on your Samsung Galaxy S9 and S9 Plus smartphone.
9. Spotify
Spotify is all in one solution to music lovers. Instantly you listen to your favorite music, discover more, listen to the curated playlist and there is much fun. It's an international music application, so it doesn't work in India (use Saavn, Gaana, etc.,). The free version allows users to listen to any song at any time. On the premium version, users are allowed to download songs and listen to them while offline. The Spotify application helps to discover new music through curated playlists, categories, moods and genres. That makes easier to listen to the right music at the right time.
In the free version, you might encounter advertisements frequently. With this application, you'll no longer have to find or download songs from different sources. The Spotify application serves every song that you want to listen to. This music streaming app should be on your list.
Also see:
10. WunderList
It is an amazing application helping millions of folks around the world in completing their day-to-day tasks. With WunderList application, you can capture your ideas, create to-do lists, work on a project along with others, organize your projects and a lot more you can do. This application lets users create lists containing media, documents, and other attachment files. This can help you a lot in completing your important tasks. One can use this application for time management purpose. And it serves very well.
This app supports multi-users. You can work along with your colleagues, friends or indulge with your family to complete certain tasks. Moreover, it comes with a reminder facility that you can set on your lists and notes. That will help you to complete those tasks in a given time. Overall this application has been designed to bring out productivity from our smartphones.
11. Android Auto
The current status says that most of the car accidents happen when people use their smartphones while driving. And this number is increasing on a daily basis. In order to help with such problems, Google has introduced an application called Android Auto.
This application simply minimizes the interface of your phone and make seamlessly easier to use our phone. With the minimal interface, it offers a limited number of options including music, phone, and maps. And actually, these the things that we require while driving a vehicle. However, we suggest using your phone only in emergency cases. Just park your car on the side of giving indicators and then use your phone.
Additionally, this application allows users to operate the phone through voice commands. You can start by saying 'Ok Google' and it will respond to your commands. For Samsung S9 users, we highly recommend this application.
12. CM Browser
Nowadays, our internet is full of advertisements. While we surf a web page, an advertisement can consume more internet data then the webpage. Thus, more and more people tend to use Adblocker applications. Or mobile users switch to browsers like UC Browser and Opera Mini. These browsers are good, but they strip off some functionalities of a web page to load faster.
And that could impact the user experience in many cases. On the hands, we have CM Browser application that has the intention but doesn't strip the functionalities. This browser has inbuilt ad blocker and other features that save your internet data while giving you faster and smoother web experience.
Also, CM Browser has a private mode. You can use this mode to browse the internet without leaving footprints. It saves your information and keeps you private and secure all the time. If you're looking for an alternate browser application for your Galaxy S9 Plus then this browser app worth your try.
13. SoundCloud – Music & Audio
This application is dedicated to music lovers. This is an all in one application that allows users to enjoy most and listen to their favorite podcasts as well. We recommend this application as SoundCloud is a lot more than just a music application. There are countless artists (company and individuals) from all around the world. You can listen to different podcasts to learn something or publish your own music and podcasts.
From local to international, you have access to different genres. Based on your likes and searches, this application brings you news music every day. Thus, you can explore your favorite music easily. Additionally, there are countless playlists of important songs instantly. You can get started with this music application within just a few seconds.
Our smartphone remains incomplete without the file transfer application. We no longer rely on Bluetooth facility to transfer our phone. Now, we have something more powerful and faster method. These days, most of the applications use WiFi medium to transfer files and data from one device to another. The reason is obvious, it offers faster transfers.
The SHAREit application uses the same to transfer files from one device to another. This application offers a very intuitive interface simple to understand and use. Some recent updates have brought major changes in the interface. Now, it feels very smooth and more user-friendly. Moreover, it also acts as a file manager utility. While you transfer files, you can also manage them through this application. It has many inbuilt features to help you find and manage files like photos, videos, and documents.
For advanced users, it has an inbuilt remote facility that helps to browse files on other devices through remote access. This feature can help you import files from a synced device easily. Overall, this application satisfies very well.
15. Facebook Lite
We recommend this application for those who prefer to maintain performance on their smartphone. The native Facebook application uses a huge amount of processing power and memory. While it works, it tends to consume a lot of internet data as well. No matter, whether you've opened this app or not, it keeps on running it the background. Silently consumes processing power, internet data and of course, the battery life.
Whereas, the Facebook Lite application consumes considerably low internet data and power resources. And unlike the native application, it doesn't create a heap of cache memory. Therefore, it doesn't impact performance in any way. As per testing, we've figured that the native Facebook application can gather more than 500 MB cache memory in just two weeks. While conducting this test, we used this app about 5 times a day.
Because of the cache memory, our smartphones tend to become slower over time. And such social applications gather most of the cache memory. If you're anything serious about the performance of your phone, we highly recommend switching to a Facebook Lite application. It should outcome better result in one or more ways.
16. QR & Barcode Scanner
Sometimes a barcode application becomes important. While browsing the internet, products, packages, and so on, there is a vast variety where we usually found barcodes. turns. In such cases, the QR & Barcode Scanner can help you a lot. You must have this application installed on your Moto G6 smartphone. Sooner or later, you might need to scan some sort of barcode or similar thing. Once you scan with this application, you will be able to explore the embedded information.
Most importantly, it helps to open links embedded within the barcodes. I have this application on my OnePlus 5. I rarely use this app but it worth its value. You can use it on a daily basis to read barcodes present on food items, clothing and so on.
17. Unified Remote
Being one of the most innovative applications, the Unified Remote helps you control your computer remotely through WiFi and Bluetooth services. It is preloaded with 90+ programs to control your Windows/Mac/Linux computer the way you want. It is easy to configure and get started with this application.
The user has to download its server program on their computer. And leave rest to this application. It only takes a few seconds to establish a connection between the computer and your Samsung Galaxy S9 smartphone. Whether you want to play music or create a presentation, you can do it directly from your computer. It simply improves the productivity of the phone.
While sharing your presentation in your office, you can use this application to remote control your computer or play different videos. In one or more ways, it helps us.
18. Home Workout – No Equipment
If you don't get time to enough for a workout or morning walk outside your home, you can still keep yourself fit. Because of the current working environment (variable shifts, and long working hours), it becomes hard to disturb our sleep and do some workouts. Though the situations are tough, you still you can manage to have some time for your health.
There is no need to work out for long hours or go out, you can do it for some minutes in your home. To help you effectively build your health, you can use this application called Home Workout – No Equipment. Since this application has been launched on the Google Play store, it has been Editors' Choice always. This fitness application helps to do the basic and advanced workout without using the equipment and going outside.
There are tons of tutorial to build a body that you ever wanted. For newbies, a full body beginner program is suitable. With just a few minutes a day, you can fine-tune your body.
19. GloudGames
Gaming is all above everything. The Samsung Galaxy S9 and S9 Plus, both have a splendid hardware spec that makes them an ideal gaming console. Even though, there are tons of Android games available on the Google Play store, what if you can play real PC games on the phone? I know that would amazing. The GloudGames application makes this possible. Even, I use this application to play games like Devil May Cry 5, Dragon Ball, etc. on my OnePlus smartphone.
Basically, the GloudGames application mirrors the actual games running on different servers on a mobile phone. Through this app, we remotely play those high-end games on our mobile. Of course, that's innovative work. For demo purpose, this app offers 30 minutes of free gameplay on different games.
After you consume those free minutes, you'll need to buy more time to unlock games and play them. The price justifies the value and fun you get on your phone. There are many big titles you can play by paying a small amount of fee.
20. PowerDirector Video Editor App
Nowadays, our smartphones are capable enough to carry out almost all tasks that we used to perform on our computers. This list of useful apps for Galaxy S9 Plus cannot be completed without video editing software. There are plenty of such applications. The PowerDirector is a famous video editor tool created and distributed by CyberLink team.
This tool has been very popular with computer users. The same application is available for Android users at zero cost. The PowerDirector Video Editor App lets you edit/create stunning videos on your Android phone. You don't have to be a skilled person. With your efforts, you can easily edit and create videos on the go.
To make your free professional, it has a multi-track interface allows you to add different media to create stunning visuals. You can compile a video by combining different photos, videos, music, texts and so on. Moreover, it supports slow-mo features that should help you bring out some coolest videos from existing ones.
21. Asphalt 9
Initially, this game was released in some regions. Now, it is available for most of the regions around the world. If you're anything like, then you must like playing racing games. For 2 days, I've been playing this and it has left some remarkable impression on me. Asphalt 9 has the best graphics that I've seen so far. I would say, this is the best racing game that one can play right now on our Android phone.
Almost every aspect has been revamped to provide real-like physics and actions. This gaming application requires a high-end hardware specification to run smoothly at maximum graphics details. I've played this game on my OnePlus 5 with highest graphic details. And it runs amazingly well.
Since Galaxy S9 and S9 Plus have super AMOLED display screen, you can expect crystal clear graphics and fabulous gameplay. We highly recommend this game for users having an interest in playing racing games.
22. Parallel Space
There is no telling how people are using social media sites/apps. Most of the people use it for the sake of fun and social engagements. Whereas some use it for business purpose. No matter what purpose you're using, these social media apps, but there are chances that you would be having multiple accounts for the same site. For example, you might be using two Facebook accounts, one for personal use and another one for the professional purpose. And the same goes for WhatsApp as well.
In such cases, the Parallel Space application helps a lot. Using this application, you can use multiple Facebook/WhatsApp account on your phone. Basically, this app creates some duplicate version of applications. Those can be used to sign-in different accounts.
Thus, if you're up to use multiple accounts of Facebook/WhatsApp other similar services, then you must have a Parallel Space application installed on your phone.
23. Xender
This is one of the most amazing applications I've seen so far. It looks like a like file manager and transfer application, but underneath, it has a feature that you gonna like very much. The Xender application makes sharing easy as it can be. Do you face difficulties while connecting your phone through USB, or WiFi, or Bluetooth for transfer purpose? Even I face such issues while I connect my OnePlus 5 to a PC through a USB cable.
The Xender has something that helped me a lot and impressed me so much that I decided to add this application to this list. Just like the other file transfer application, Xender has all the features. Apart from that, it can connect with your computer through WiFi or Hotspot instantly (yes, instantly) and let you browse your phone directly from the computer.
While you browse your phone, you can download any file/folder that you want. And it doesn't take a lot of time to render those files. We highly recommend you to try this application. It has made files transfer task seamlessly easier for me. And we expect the same for you as well.
24. BitTorrent
The official application for torrent download service, BitTorrent. For some last few years, the tradition of Torrent websites has seen a dramatic drop. Still, there are many websites that continue this service. However, there is one difference not. In the past time, we used to download torrents on our computer/laptop/desktop, and now the majority is using mobiles.
Thus, it becomes important to have a client application that does the same work on our smartphones. The µTorrent has the same intention for Android users. You use this application to download stuff from your favorite torrent websites. It has many features that will make the download process faster and user-friendly. You can pause or stop or start the download anytime you want. It will continue the downloading where you have it paused.
25. Speaker Boost
A must-have application for those who prefer to listen to a loud volume on their phone. Especially, for Samsung users, we have seen many low-volume problems reported by users. It happens sometimes that we try to listen to some music or watch videos and we couldn't enjoy because of the low-volume output. That issue might be related to that particular song or video, or sometimes our device throws low-volume output.
Thus, you must have some sort of app or troubleshooting to tackle such problems. There is a sure shot solution to such problems. The Speaker Boost application boosts the output performance, no matter if it is too low. This app can bring it louder in front of you. In regard to this application and how does it work, we have already published a dedicated guide.
Follow the below link to learn more about this application and how to use it:
26. Beelinguapp: Learn Languages with Audio Books
The time has changed for most of the things. Gone are the days when we used to stick to book to learn different languages. These days, we have access to lots of tutorials and educational resources right from our smartphone. To get more out of this technology, the Beelinguapp has brought us something even more advanced. This application brings a very innovative way of learning different languages anytime you want.
Most of the traditional apps do offer such things through videos and chapters. But Beelinguapp offers such learnings through Audiobooks. That makes possible to learn languages while you walk, doing office work or something else. You don't have to view the screen of your phone once you start the lessons. These lessons have been designed so beautifully that you can master different languages through it.
27. SoloLearn: Learn to Code for Free
Another learning app for Samsung Galaxy S9 and S9 Plus users. If you ever wish to wake up the 'coder' lives within you, then this app gonna make you fly. Whether you're a newbie or professional one, this app has thousands of learning program to brush your coding ethics. From beginner to pro, it has everything that you can ever wish.
The SoloLearn application doesn't stick to a few learning options. It has resources for almost all programming languages, and continuously they bring new ones. Thus, you can thoroughly sharp your programming skills and develop new ones. In order to bring out the best from you, this application serves personalized content based on your likes and progress. That ensures that you've something new to do and learn frequently.
For students, this application is highly recommended. Additionally, it has an inbuilt code editor. That allows users to write and run code right on their mobile. There is a lot more to say about this application.
28. Keepsafe Photo Vault
Nowadays, we are more intend to take photographs of things. For most of us, our smartphone is no different than a DSLR. And that's perfectly fine. We should use our smartphones for a different purpose and actually we do. In order to improve privacy, the manufacturers keep providing the security patches to their users. However, that won't help you protect your photos from being accessed by different people.
I can understand how situations become so awkward when someone else tries to see our private photos (the important one, we don't want others to see). Either they do it intentionally, or something, you should have something that helps you keep your photographs private and secure from others.
For such situations, the Keepsafe Photo Vault serves its purpose very well. This application will keep your selected photos and videos hidden from others. These become password and pin protected. While browsing the gallery, the selected photos and videos won't appear there. And it works very fast and easily you can private your photo and videos.
29. PhotoGrid
Bring out your creativity out with the PhotoGrid application. This photo and video editor tool have some coolest collage frames to make amazing collages and photos. This app has got inbuilt sharing options that help you share your photos and videos with your friends right from this application. Recently, this app has been rewarded as one of the most innovative apps by Google Play store. And of course, it worth this award.
For people who share photos/videos frequently, this app is very suitable. The PhotoGrid app is loaded with features like meme generator, GIF maker, video collage, photo collage, scrapbook, professional camera effects, special tools for Instagram users, AR face filters, stickers, photo cropping and clipping, backgrounds, different collage templates, fonts, slideshows, blur effect, retouch, patterns and much more. Must try this application to create a fantastic photo and video collage for yourself.
30. Trello
Being Editor's Choice, the Trello app has a whole new concept to organize things. Whether you're looking to create receipt list, grocery list or about to write an epic film story, Trello will help you get things done and stay organized productively. For collaboration, you can invite your friends, family members or co-workers join you. You can work as a team and solo, both.
If you're working in a team, you can assign work/project to your co-workers, just like the team leaders do in offices. Moreover, you can share attachments, videos, photos, comments, and share progress with your co-workers. For attachment purpose, either you can attach from local storage or directly from Google Drive or Dropbox. Overall, this application worth your install.
31. Clean Master- Space Cleaner & Antivirus
Through time, you might realize that your phone is getting slower and slower. There are greater chances that clutter which has been gathered causing these problems. Thus, it is a good idea to remove that clutter and see if those problems are resolved. On the Google Play store, there are tons of such application.  the Clean Master is best among them all. Being the eldest one, this application has got some seriously good features. If you wish to keep your stable and bug-free, you should try this application once.
This application has inbuilt RAM cleaner that helps a lot when it comes to playing games or doing a heavy task. To secure your privacy, this app has some functions related to security.. Using the Private Photo feature, you can lock/hide photographs on your phone. Along with these features, it also acts as an Antivirus. Thus, it becomes more useful. For Samsung users, such application is highly recommended. Most of Samsung devices suffer from low-performance related issues.
That ends our list of best applications for Samsung Galaxy S9 and S9 Plus smartphones. We hope that our readers would find it helpful. If you do, please share your thoughts and views in the comment section. Don't forget to share your favorite apps, we'll be glad to share them on this list. We'll be adding more useful apps to this list. Stay connected with us for more useful lists and tutorials.