Mobile
10 Best Apps for OnePlus 6 and 6T
After endless rumors and news, finally, OnePlus 6 got launched a few days back. The affordable price-factor has continued with this launch that makes OnePlus smartphones so adorable. OnePlus 6 comes with almost zero bloatware applications. So, the first step would be downloading the appropriate apps to use this smartphone effectively. In this post, we'll share some of the best applications for OnePlus 6 and 6T to get the most out of it. These applications certainly help you to operate this smartphone in a better manner.
In the terms of specification, the OnePlus 6 and 6T, both give a tough fight to existing flagship killer smartphones like Samsung Galaxy S9 and LG G6. And most importantly, a great transformation has been done onto the body of this phone. It looks very beautiful and utilizes a screen ratio appropriately. In order to make this smartphone run flawlessly all the time, it has been debloated well.
Inside it, there are some Google applications and official apps from OnePlus. In order to make this smartphone useful, one has to install other applications. This list of useful applications for OnePlus 6 should help. We have gathered applications popular among Android users and which facilitate many operations very well.
These applications for OnePlus 6 will help you to manage your phone effectively. Whether you want to access files, photos, or documents, want to edit pictures/videos, transfer files, and so on, these applications will come handy to you. Almost, all the applications are completely free to download and use from the Google Play store. We hope that our readers would like our list of applications.
The best applications for OnePlus 6
1. CamScanner – The best document scanner
People are most often to carry their documents on their smartphones. Probably, they click the pictures of them and keep them saved on their smartphone. What if you can keep their scanned copies without using the physical scanner? Here comes with CamScanner. This is one of the most innovative Android applications we've encountered so far.
The CamScanner application captures the picture of documents and turns them into appropriate soft-copies, almost identical to scanned ones. So, you can directly print them to get exactly as the original ones. This application lets select the type of the document before your scan. And then it does a pretty good job to turn them into soft-copies. This application drastically improves the productivity of the phone. There are several other features that help to manage, print, and share scanned documents on-the-go.
We highly recommend this application to all OnePlus 6 and other smartphone users.
Also see:
2. PPSSPP Emulator – The best gaming emulator
The gaming industry is being shifted towards smartphones desperately. In this past few years, we've seen awful improvements in mobile gaming. If you're thinking to use OnePlus 6 smartphone as a gaming console, then you're no different than millions of other people. This smartphone has a perfect blend of hardware and software specification. Perfect for the gamers. In that respect, we would like to introduce the PPSSPP Emulator — the most complete PSP emulator.
The PPSSPP emulator is fully functioning PSP emulator able to play almost all PSP titles. You can have your hands on titles like God of War, Dragon Ball Z, Naruto and so on. These titles have been more popular and have much better graphics and gameplay compared to most of the Android games. If you're anything serious about gaming, then you simply can't put this emulator off from your list.
We highly recommend playing all the titles of God of War game series. You would definitely like these titles. For this emulator, we have already published some useful guides that you must follow:
3. KineMaster
The Android Operating system is getting wider and wider on a daily basis. Its extending functionalities bringing potential productivity out of our smartphones. The KineMaster is the prime example of it. With this application, one can create cinematic graphics and videos within a few minutes. Basically, the KineMaster is a video editing Android application. It has tons of professional tools and interfaces that help to edit and create stunning visuals on-the-go.
No matter if you're just a newbie to video editing. This tool has been designed in such a way that even a newbie can use it. And for professional, it is no different than having a desktop professional studio. This application has both, free and paid version. The free version limits the usability, features, and objects at some point. To go further, you'll need to buy its paid version. And it worth your money. You can easily create amazing visuals with this application anytime you want.
To learn the editing process, there are tons of free tutorial available on YouTube. You can easily master this video editing app on your OnePlus 6.
Also see:
4. ES Explorer File Manager
The file management process is the most essential one. The OnePlus devices come with a pre-installed file manager application. It does the job pretty well. But somewhat it offers limited operations. To manage your files effectively on your OnePlus 6, we suggest you use the ES Explorer File Manager rather than sticking with the stock application. There is no match for this application in this field.
More than 10 million people around the world use this application. First-of-all, this application has flat simple to under user-interface. You can master this application from scratch. Most importantly, it has tons of features that help manage files easily, share them, and so much more.
Moreover, it comes with inbuilt performance optimization tools. That will help you to clutter out of your phone. And keep a tap on your phone's performance.
5. Telecine Screen Recorder
Sooner, or later, you might need such a tool that can capture the screen of your OnePlus 6. Though there are tons of such applications on the Google Play store, yet, our recommendation would be Telecine. The reason is its simplicity. The Telecine screen recorder is very simple to use. It has limited options that you can configure to customize the recordings.
Unlike other screen recorders, the Telecine application is completely free to use. And it doesn't put a watermark even if it is a free application. There is no limit for the recording duration neither. It simply works as you want it to. It can record videos in different resolution and at different FPS.
6. CM Browser
We have seen a huge increase in people using the internet services in the past few years. Now, people are more often browsing the internet to find relevant information. To improve the browsing experience, we recommend our users to try the CM Browser. It is of the most popular internet browser having more 5 million active users around the world. There are many features that make this browser so important and useful.
Firstly, it loads websites very fast. It has inbuilt data-saving features that save a huge amount of internet data. Further, to improve your browsing experience extensively it has inbuilt ad-blocker feature. Once you enable this option, it helps to save a huge amount of internet data and of course, it loads pages faster as compared to other internet browsers.
Moreover, it has a private mode that keeps the user identity hidden. It helps to visit adult content, block websites and so on. However, we don't recommend you to replace your existing browser like Google Chrome with CM Browser. Instead, you can keep it along with them. You can selectively use them.
7. Google Pixel Launcher
From last year, I'm using OnePlus 5. And so far, it has been a very pleasing experience with this smartphone. It receives updates frequently, and recently updated to the Android 8.1.0 Oreo operating system. But I don't see any major change in their home-screen launcher. The OnePlus launcher looks somewhat basics and limits you from customizing your phone effectively.
There are many alternatives like Nova Launcher, Action Launcher, Google Pixel Launcher (not available at Google Play store), and many more. They offer better personalization options, better performance, and are more productive. If you prefer better customization, then we recommend you to choose between Nova and Action Launcher.
And if you rather stick with simplicity and smoother interface, then Google Pixel launcher should be on your phone. This launcher fits on OnePlus devices perfectly, brings better performance, and looks very sleek.
8. OfficeSuite : Free Office + PDF Editor
Any smartphone will be incomplete without office application. But, Microsoft applications can be a bit expensive for you (available for free with but with limited features). The OfficeSuite application is best you can have installed on your OnePlus 6 to manage your documents. This application has all the features that you will ever need to open/edit/create documents on your phone.
Whether you want to edit excel file or PDF or a word file, you can use this application to work with them. Since this application is free to use, it might frequently display advertisements while using it. For sure, that won't disturb you much. The OnePlus devices do not come with any kind of document viewer application, so you must have such application installed on your phone. This is must have application for OnePlus 6 users.
9. Express VPN Surf Privately
VPN services are becoming popular these days. Most of the people who browser internet are concerned about their privacy. And VPN services help them. With just a few taps, you can browse the internet securely and anonymously. There are a number of such services, but Express VPN is the pioneer among them. It offers more than 145 connection locations in 94 countries, that means you can surf almost all websites on your phone.
It doesn't matter if any website has been blocked or has restricted usage for the particular GEO region. More and more people are adopting these services. If you're looking for such an application, then you must have this application installed on your OnePlus 6 and 6T. That application will help you to browse the internet securely and anonymously on your OnePlus 6.
10. ColorNote Notepad Notes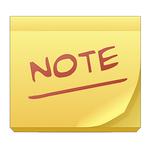 Making notes has helped me to clear most of the exams. And now it helps me maintain new ideas, thoughts, tasks and so on. Only one thing has changed — in the past time, I used to write notes in my notebooks, and now, I use my phone for that purpose. There many ways that our smartphones can make our life easier. The ColorNote Notepad application has the same intention.
This application helps to create and maintain small notes, to-do lists, and similar things. This application is completely free to download and use from the Google Play store. You can use this application to remind you of some particular tasks and work. There are many ways you can use this application to make your life better and maintained.
That ends our list of the best applications for OnePlus 6 and 6T smartphones. We hope that our readers would like these applications. We'll be adding more jams to this list soon. Till then, stay connected with us.