Mobile
10 best photo editing apps for Samsung Galaxy Note 10 /10+
Due to some of the photo editing apps for Android available on play store, converting the simple pics into more eye-catching has become much easier than it was in the past. Now you can transform an ordinary photo into a fully different art in a few minutes and that too without any deep skills with these best photo editing apps on Samsung Galaxy Note 10 and Note 10+ smartphones.
You must utilize their bigger display sizes to do something creative and useful. Both smartphones, Note 10 and 10+, have quite bigger display screens, so users can easily use intense applications, games, and programs. First of all, let me clarify that the listed free photo editing apps are in random order, there is nothing to relate to their position in this gathering.
List of best photo editing apps for Samsung Galaxy Note 10 /10+
1. Google Snapseed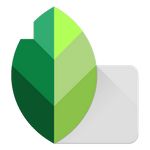 With more than 100 million downloads and an overall 4.5 ratings, this powerful photo editing app is one of the top photo editing apps. This app is preloaded with the tons of features to cherish your moments in photos and that too with a number of video lessons to use the app like a pro.
Apart from the usual cropping and tuning, there is an amazing feature in this amazing photo editing app which can alter the depth of field, curves, and brightness.
The app automatically identifies and brightens the faces by recognizing the direction in which the person is facing.
You will get a number of varieties of filters and that too with the number of customizations. If you are a newbie to photo editing, then give a try to this photo editing app on your phone.
2. Photo Editor by Aviary
This app is one of the powerful and free editing apps for Android as well as for ios. You can edit the pictures in a snap through this photo editor app.
You will find a bunch of astonishing features in this photo editing app for Android, like one-tap enhance, fun stickers, color splash, sharpen and blur, draw and add text, memes creation and much more.
This photo editor app can even whiten your teeth(if they are not) and remove the blemish in the eyes through this photo editor app
One of the best things about this app is that the developers of this app allow the user to request the feature they want.
3. PhotoDirector Photo Editor App
This is also one of the highest-rated photo editing apps on the play store. It has been downloaded about 50 million times with an overall rating of 4.6 which is quite good with that number of downloads.
You can really transform your pics shot by phone to look like they were shot on DSLRs which will give you the feeling of a professional.
This is actually a quick photo editing app available on play store, which will help you in editing when you have no time to edit.
Creative collages can also be made through this free photo editor app with a number of images enhancing features available.
One of the different things with the filters of this app is that the filters can be applied to the whole picture or on the particular part of a picture.
4. PicsArt Photo Studio: Collage Maker & Pic Editor
There is a proverb "a picture is worth a thousand words", but in the case of this app, it's totally different. The word "PicsArt" contains a million of pictures in itself
Even if you are not used to Photo editing apps, but I am sure, that you have heard about the PicsArt photo editor app someday.
There are tons of features available in this app including collage maker, snap pictures with live effects, go-to sticker maker and much more.
PicsArt also embedded with the AI-powered Prisma style effects which is one of the USP of this cool photo editing app.
PicsArt Remix chat is one of the cool features available in this app through which friends can share the pics in the chat and quickly edit them in no time.
This app is also available for PCs, hence you can edit the pictures on your desktops too.
5. AirBrush: Easy Photo Editor
If you have pimples and don't want to let them ruin your photos then this could be the app for you(am I sounding like a Teleshopping guy?).
Jokes apart, but this app has a better ability to remove the blemish and pimples on your skin(in the photo, not really) which makes it one of the finest apps for editing selfies.
One of the best features of this free photo editing app is; that it can change the color of your skin(not like a chameleon), now you can give a tan effect to your skin or even can add a more amount of glow on your skin.
You can reshape any part of the body in the picture in just a few swipes. In addition, you can use many of the available filters for your pictures.
6. Pixlr – Free Photo Editor
This photo editing app is from the well-known company AutoDesk, it is also known as the Pixlr Express. You will find a bunch of cool features in this powerful photo editing app.
The overlay feature of this app is one of the best ones which actually impressed me. I always look for the apps on my PC as well as on my phone for the image overlays, and finally, I got one for my phone.
You can layer multiple pics and blend them together to get a totally different look, using the Double Exposure feature of this app.
Furthermore, you will find a bunch of fonts for the captions and overlays in this app.
Must see:
7. Fotor Photo Editor – Photo Collage & Photo Effects
Fotor got awarded by Google as "Android Excellence Apps of 2017" and also listed in the Editor's choice of apps.
One of the features of this app that makes it different from the others is its sale platform. You can sale the pictures you click, on this platform. You can also get the prizes for the best photos.
This app provides a platform to connect millions of photographers from around the world which makes it the first photographic community platform.
Stickers, frames, and filters get updated every week which makes it more explorable.
8. Toolwiz Photos – Pro Editor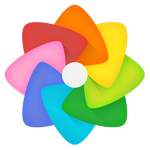 This is also one of the highest-rated and free photo editing apps with an overall rating of 4.7 stars and millions of downloads. There are more than 200 tools available for photo editing.
You will also get 40+ Prisma filters in this app and all of them are offline to use. You won't find that many Prisma filters offline in any photo editing app.
There are a lot of features of this app which makes it one of the best photo editing apps offline for Androids such as 150+ PIP frames, 400+ layouts, 200+ flare and much more.
You must give a read to the "Read More" section on play store while downloading this amazing photo editing app, which will somewhat connect you with the app emotionally too.
9. LightX Photo Editor & Photo Effect
Although this photo editor app is relatively new on the play store, this app has millions of downloads and some seriously good stuff for the photo editors.
I was not expecting much from this app, but when I started to explore it, I found some of the amazing features in this app which prompted me to include this app in the list of best photo editing apps for Android.
If you are always keen to play with the background of the images without disturbing the foreground, then this app has a better tool for that type of editing, which is not that much efficiently done with the other apps.
Furthermore, this app also contains a number of tutorials to learn its features, whenever you will try to use a feature to edit your photos, you will get a tutorial video for the same feature on the same screen(isn't it cool?).
Must see:
10. Adobe Photoshop Express: Easy & Quick Photo Editor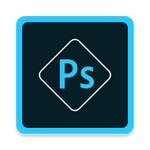 We all know about Photoshop for editing photos, not on phone but on PC. Adobe Photoshop is one of the top photo editing applications available for the computer.
Adobe has also released an app on play store to perform a good amount of editing on phones.
If you have tried photoshop earlier on your PC, then it will be easy and familiar for you to use this professional photo editor app on your phone.
This is also the best free photo editing app for Android which has some of the extra powerful features.
Hope you find this article useful, If you have any suggestions about some more useful photo editing applications, please feel free to share.