Alternatives
10 Best Filmora Alternatives For Android In 2021
Since Filmora appeared, it has become a spectacular proposal that has helped you achieve practically the same purposes, but from the palm of your hand. For some reasons you don't like it or looking for something better, we have this list of some of the best Filmora alternatives for Android that you can use to edit and create some awesome videos.
Quite a marvel! However, there is still another bunch of alternatives to Filmora that you should know about as well.
Some of them are as complete or a bit more than the app itself, while others may include large libraries of editable media, comprehensive platforms for retouching all kinds of videos, and high-quality exporting.
List of best Filmora alternatives in 2021
After Filmora, InShot is attracting users in a huge way, since it has a spectacular editing system that you will love from the first moment. If slideshows are your thing, then prepare the videos you want.
Add beautiful photographs to give it touches at the moment and select animations or transitions, perfect to change from one element to another. Although you have a catalog of special filters that will be very useful as well.
In this sense, InShot has a folder of effects to give other details to your edition. The most outstanding ones are a glitch, which makes your video look as if it were a programming error. And also the glitter effect, to add some sparkles and illuminations in certain sectors of the edition.
The musical touch has a fundamental role, that's why with this application it will be easy to select hundreds of tracks since it includes a completely free library to use.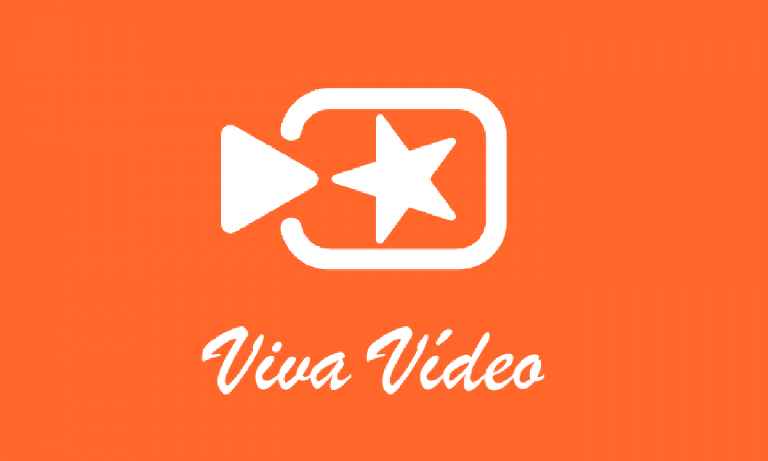 The themes are the main attraction of VideoShow, one of the most complete alternatives to face the success of Filmora. With it, you can also create slideshows if what you want is to design a special video to dedicate at important moments.
But as we mentioned, you have a catalog of thermals that adapt to the conditions of each video. You can choose from clowns, birthdays, technological, Christmas, Halloween, Valentine's Day, among others.
On the other hand, VideoShow has a section that will help you make specific adjustments for certain editing elements. Whether you need to add some cool filters to the photographs or you prefer to trim the videos you included in the general edition.
Select a music background from those available or choose one that you have saved in your smart device's memory. Don't forget to record a voiceover, as that will be the icing on the audiovisual cake.
With Filmigo you will have to get used to having a whole universe of possibilities. This application was designed to work in different editing environments and to work on various projects easily.
Just like VivaVideo, it is also represented by themes, which come packaged with typographies, special titles, sound effects, and some animations that go according to that particular niche. There are many of them to choose from and customize.
It is worth mentioning that Filmigo becomes one of the best alternatives to Filmora because of its cover function. With it, it will be very easy to record a performance for the Internet and then choose a track from the cell phone, although you also have your own library with free backgrounds if you want to give it another purpose.
The highlight that will surely leave you fascinated is its Instagram story editor. This is able to convert any video in this format and you can edit as you wish.
There are those who prefer slightly simpler proposals such as Video Photo Maker Studio. In this opportunity, you have a fusion that combines video editing with images, so it will be easy to make beautiful slides to dedicate or teach.
Although the previous applications for editing videos already have this possibility, the alternative we are presenting you is dedicated only to this. Besides, it is unified with the user experience and a really nice interface.
Besides, Video Photo Maker Studio has its own timeline in the form of frames. You will have to drag the elements you want to add to your reel and then select a spectacular transition.
There are many of them and it even has some adjustment tools to customize them. Don't forget the most suitable music background for your project, although now you'll have to choose it from the songs on your cell phone or download them manually for you. It's really good!
Another proposal that you should take a look at is Video Maker & Photo Music Video. Among its functions, you will notice that it is quite similar to the previous one, as it works with integrated slides.
Actually, this feature can have multiple themes to choose from. If you want to make a spectacular documentary, you just need to choose the pictures according to the narrative, add a series of dramatic transitions, add cool music and record your voice-over.
As for "deep" editing, there's more to discover. Selected photographs can be edited, either to lengthen their duration within the track or to shorten it. It will also be very easy to choose a video from your gallery and take some of the rigidity out of your creative design.
You could use a good music track, but you have a whole free catalog where you can choose the one you like the most. It's OK if you're more detailed because choosing one from your gallery will take seconds.
Although this is not an application for video editing, we could not fail to include it because of its indispensable use. Video Format Factory will get you out of trouble many times since it is an app that is capable of recovering those videos that do not play on your cell phone due to a format problem.
You only have to choose the target format, since you have many options such as mp4, Avi, Wmv, 3GP, among other additional possibilities to try.
If you are still not convinced, Video Format Factory will help you squeeze the most out of it. If you need the song from a music video to later use it with another of the Filmora alternatives, then you'll just have to select it from the library and then choose the output format in MP3.
To top it off, there are times when a video is corrupted due to a recording error. In this case, it is just a matter of grabbing an exclusive tool for this purpose and letting yourself be carried away by its functions.
Of course, if your thing is animations, then you will need something much more special than Filmora itself. PicsArt Animator is one of the most spectacular animation applications because it lets you use stickers, decals, and images and then add some Stop Motion effects to create an amazing animation. In the best Cartoon Network style, your work looks as professional as if it was made by professionals, really.
Nothing like editing a good title card or designing an outstanding animated logo. 3D Text Animator is one of those applications that will let you select fonts, add some special effects, choose pre-designed templates and create some spectacular animations that will let you express yourself the way you want.
It will be very easy to choose a logo from your gallery, although it is recommended to do it from scratch with the available fonts, so you will have more positive results.
Have you tried caricaturing yourself? But not in a drawing or a retouched image, but through a funny video. Reface will be the application of choice for this purpose since it has a lot of special effects that you will love.
The first thing you will have to do is to record a video doing whatever you want. After that, you can add details of your face, deform it, add some funny grimaces and even edit your features to make it look extravagant.
Stop Motion animation studios are a milestone in the world of audiovisual editing. For this reason, Stop Motion Studio others as one of the most spectacular alternatives to Filmora.
Its job is to provide you with the ideal medium through frames per second, where you will take photographs and capture the animation details. Then you will have to concentrate on post-production, add music or dubbing dialogs and even subtitles, since you have a little bit of everything.
Edit videos, add special effects, add music, make animations, cut frames, make slideshows, and more with the most amazing Filmora alternatives on the market. Many of them include animations and transitions to make unique effects between changing various elements.
Others have completely free and royalty-free music libraries. But all of them are highly recommended for working perfectly on any smartphone.
After the appearance of our precious and indispensable smartphones, it is no longer necessary to download heavy and complex programs and software to our desktop computer. Downloading the right application is enough.
Are you looking for an easy-to-use solution to edit your videos? WonderShare Filmora is a video editing software available for everyone. Thanks to this application, you will be able to express all your creativity.