Featured
11 Best Games for Samsung Galaxy S10 and S10 Plus
Nowadays we can see people around us are stuck with their mobiles, personal computers, laptops, notepads, etc. what do you think? What are they doing? The answer may be playing their favorite games. If you've gifted yourself the latest flagship from Samsung, that's really worth. In this list, we have gathered some of the most popular/best games for Samsung Galaxy S10 and S10 Plus that you can install right-now for great gaming experiences with it and fun.
Since this new flagship killer smartphone packs an amazing display screen and uses processors and graphics rendering chips, you can experience really good gaming on it. The display size is just enough to render any Android game beautifully. Based on the fact that Samsung Galaxy S10 runs on the latest Android firmware and backed by 8 GB RAM, that shouldn't let any lag happen during the gameplay. While this smartphone is able to run graphically dense games easily, you would need some time to find out the best of them.
For that purpose, we have collected these games based on multiple criteria like popularity, genre, graphics, and gameplay quality. We are pretty sure that Samsung Galaxy S10 users would relish list of games. Of course, there are countless more games available for mobile users. We suggest you keep looking for them if you're a game addict like me. Now, without talking further, we should get started with our list of games for this powerful mobile phone.
List of the best games for Samsung Galaxy S10 and S10 Plus
1. Fallout Shelter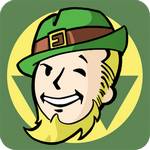 This game, Fallout Shelter is among the best mobile game available for Android users, the game is in underground and it like finding something and blasting surfaces and selecting a modern room, unlocking the surface.
In the fallout shelter, we use weapons & armors survive and building the bright future in the underground shelter to protect families and neighbors together with communities, start building the great future by just playing now itself click on the link you will redirect to Google Play store for download purpose.
Must see:
2. Clash Royale
Clash Royale is a multiplayer game, and it requires a network connection to play, millions of users enjoying with their clash character and collecting cards to unlock the new areas, entering into the battlefield and collecting cards by knocking the enemy king tower and winning trophies.
Clash Royale allows a dual player around for any part of the world to enter into the Arena battle and unlocks multiple areas, rewards, cards, awards and much more; we can even build our communities and challenge your clan mates to prove yourself.
3. Skate Lines
If you like sports, then you are going to love this game. Skate lines support for IOS and Android devices; it is a single player game the skate lines name itself say experience different skate blotting techniques. In our daily life, we take a skateboard and practice a lot.
And we experience some different technology as much we exercise we come to know some special skater techniques are left, here in this game more than 90+ tricks, grinds, blunts and slides are available and even you can record your favorite tracks and share them to Facebook, Twitter, and different social networking sites.
Must see:
4. The Wolf Among US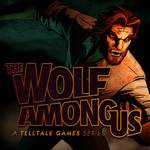 The Wolf Among Us is an Adventure game and developed by Telltale Games series. The game is all about Adventure, plans, murder, violent and mature thrillers. This Wolf Among Us requires some system requirement if we want to play on the system, memory – 1GB, GPU: Adreno 300 series, Mali-T600 series, PowerVR SGX544, or Tegra 4, Central Processing Unit: Dual-core 1.2GHz.
This game is also an Android supportable, but it runs only on the following devices and above versions like (Galaxy S2, S3 mini) and the devices which are unsupported are Galaxy Tab 3.
5. Stupid Zombies 3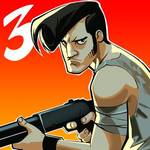 Stupid Zombies 3 is a Casual game developed by the game resort. The game is about Stupid Zombies has risen again our heroes are entering in the different modes and killing the zombies with the various weapons like short guns, bombs, launchers and many more.
This Stupid Zombies 3 game contains 130+ level, and it is a big game to play and play with friends to kill stupid zombies. This has pretty good visuals, although this game doesn't have 3D game-play, still has the potential to keep you engaged playing this game for long hours on your Samsung Galaxy S10.
6. Trials Frontier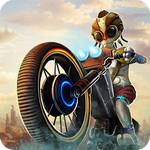 Trials Frontier is a game of Racing motorcycle, and Ubisoft Entertainment developer develops it. As we heard the word racing it means challenging the world's top best riders, competing with friends, global riders and moving in the first place on the Leaderboard.
Riding the bike on different tracks and analyzing the results and beating the score of riders from all over the world and taking in part of adventure tracks and endless track winning the game. If you ever had a chance to play Trial Xtreme, then you're going to like this game even more. It has better graphics, objects, and you need to act quickly to complete levels.
Must see:
7. Evolution: Battle For Utopia
Evolution: Battle For Utopia is a strategy game, and it develops by My.com B.V developer, it supports the multiplayer game and requires a network connection. You better not miss this game. This game has really intense visuals, that should render more clearly on the Samsung Galaxy S10. Either you can play with your friends, or online players or can simply get started alone.
The best game since 2014 millions of users has downloaded and enjoyed the battle in space with robot type machines. The game is like protecting our base from enemies and supporting our teammates to occupy the others base and winning battles, upgrading our equipment and characters to destroy the power of the opposition.
8. Modern Combat 5: eSports FPS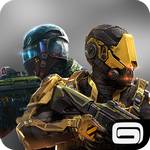 If you ever wish to benchmark actual capability of this smartphone, there's nothing better then testing Modern Combat 5 game. This game is among the most popular titles around the whole world. The gameplay is really intense and you would need your strategic intelligence to complete missions with your fellow team members. This game has a really huge user base, so you can easily indulge with an online mission with millions of users around the world.
In recent updates, a solo campaign feature has been added for those how to prefer to play such First Person shooting game alone. There are countless guns and weapons to explorer different battlefields and win them. We highly recommend this game to all Samsung Galaxy S10 users.
9. Implosion – Never Lose Hope
Implosion – Never Lose Hope is an action game for mobile users, and it is developed by Rayark international limited. The war against extinction and humanity last weapon. Game visuals are really worth. This game packs completely 3D gameplay, there you get different weapons that offer different combos to fight against demons.
The features needed for this game are super graphics quality and improved with a good sound battle game in the market. Click the mentioned link, you will redirect to download path.
10. Marvel Contest Of Champions
Marvel Contest Of Champions game contains superheroes and supervillains. The battle against the heroes and villains in Marvel is at our fingertips; It is off fighting action game, and Kabam developer develops it.
Collect your team from Marvel universe and fight with against team and become the Champion of the Universe. The below link helps you to Download the Marvel Contest Of Champions.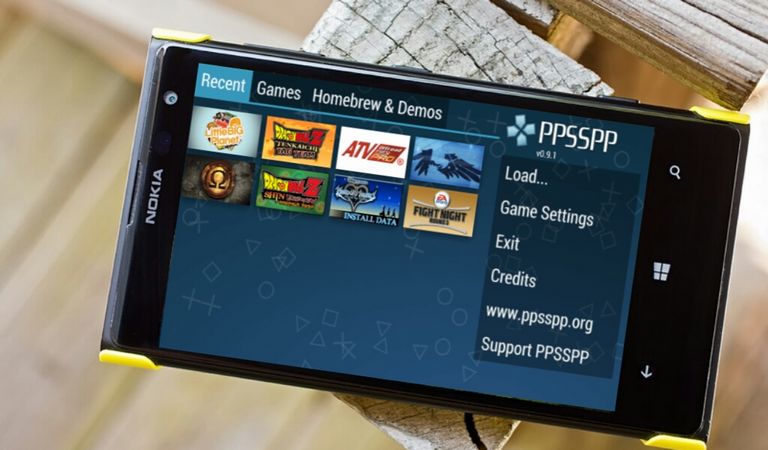 11. PPSSPP Games
Do you know that we can play PSP games on our mobile? PPSSPP emulator makes this possible. This emulator is one of the most complete PSP emulator able to render almost all PSP console games at an original frame rate. There are many top titles like God of War, Dragon Ball Z, Naruto, etc., that one can play.
The gameplay and visuals depend upon the hardware specification. That's where you can utilize your phone's hardware for the immense gaming experience. We highly recommend you to play God of War, and Tekkon 6 games, these two are way better than our Android games. For this emulator, we have already published two dedicated post that you must follow:
Conclusion:
The listed ten games are top for Android devices; it contains Adventure, Action, Fighting, Racing, Casual games and much more that you can play on your Samsung Galaxy S10. We hope that our readers would find these games interesting and helpful. If you have suggestions for us, don't miss out letting us know through the comment section below. We would love to hear from you and make this list even better.