Internet
Which Social Network Pays The Most In 2022? [7 Best Platforms]
As content creators, social networks are our best ally; not only because of the great exposure they provide but also because many become a great source of income. However, like any other market, they are constantly changing and competing with each other to be the best means of monetization. That's why you need to know which social network pays the most in 2022. So, keep reading this list!
Below, I'll tell you which social networks are paying to use them. Surely some of them you already expected; YouTube or Facebook, because they have been the best platforms for content creators for years. But I will also tell you about the new social networks for this year that you can try and make money in social networks 2022.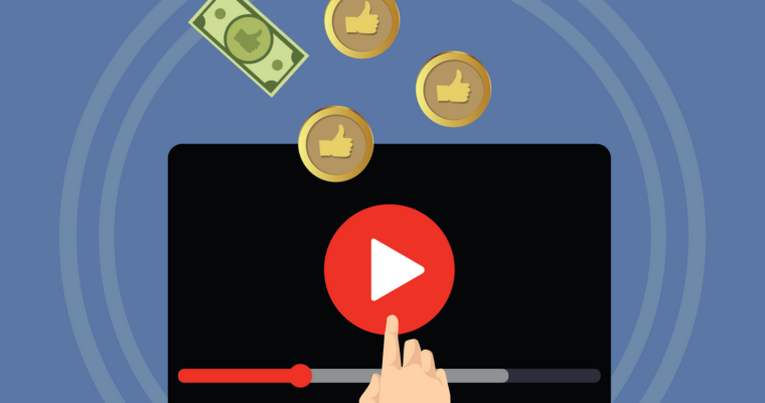 Of course, you have to start with YouTube, which was the first social network to implement a monetization system. To enjoy this benefit the condition is to be of legal age, have a minimum of one thousand followers, four thousand hours of video views, and not publish content considered inappropriate by the platform.
As for how to earn money through social networks 2022, with YouTube, you have two options.
Payments for advertising vary depending on different factors; the country where you are located, the niche, demand, views, the number of ads in the videos, etc. The payment per thousand views can range from USD 0.50 to USD 6, so it is difficult to establish a standard amount.
Channel memberships, in which case you will be the one to set a monthly amount that your subscribers can pay to receive special benefits.
Facebook also offers you to monetize through its platform, with the option of Facebook Creators. To become part of this community you must have a page with at least ten thousand followers, as well as thirty thousand video views of at least three minutes.
As it is paid for advertising, your income for uploading videos to Facebook can also vary greatly. Generally, you will earn from USD 0.50 to USD 3 per thousand views, but this depends on the type of ad and the demand from advertisers.
So, if you reach a hundred thousand views per month, your income could vary between USD 50 and USD 300.
When talking about which social network will pay the most in 2022, I could not leave out TikTok, which has been competing for the top of the list for a couple of years. The conditions to monetize on TikTok are to be of legal age, have ten thousand followers on the platform, and a minimum of one hundred thousand views in the last 30 days; with how fast content goes viral on TikTok, this is not difficult at all.
By being part of the Creators Fund, the application will pay you around USD 0.01 for every thousand views. In addition, you have the option to make live streams, during which you can receive donations from viewers; currently, TikTok is also working on an option for users to tip their favorite creators at any time.
With the above, you would need to receive about fifty thousand views per day to collect USD 15 per month. Fortunately, donations during live ones are usually much more profitable.
Want to learn more about TikTok and when does it pay to users, read this detailed article about it.
Twitter Blue is a relatively new option, it only started to be implemented last year and we are still waiting for it to reach Latin America. For a small monthly fee, you will be able to edit and undo your tweets, organize them by folders, change the topics… But the most important thing is that you will be able to activate Super Follows, one of the ways to earn money in social networks 2022.
This feature allows your followers to subscribe to premium content in exchange for a monthly payment; this will allow them a badge of recognition as a subscriber, access to communities, and receive unpublished content, newsletters, offers, and more. To activate the option you must be of legal age, have ten thousand followers, and have made 25 tweets in the last month.
The membership can only have three prices in USD: 2.99, 4.99, and 9.99. That means that with about twenty Super Followers, you could earn from USD 59.80 to USD 199.80, depending on your membership.
I could not forget OnlyFans, which this year is positioned as the most profitable social network. This is because your income does not depend on the views your content receives, but on your number of subscribers; they will be the ones who provide you with a monthly payment, without the need for your content to go viral.
Although this platform is very much associated with adult content, due to the few limitations it has, in reality, any content creator can use it to create a community. The only condition is to be of legal age and not publish anything illegal. You are the one who sets the value of your membership, starting from USD 5 and up.
Considering that OnlyFans keeps a 20% commission, you will need twenty-five followers to earn USD 100 per month; this, of course, if you decide to charge only the minimum. By enlisting the support of an OnlyFans agency, you can maximize your earning potential and attract a larger subscriber base. These agencies have the expertise to help you optimize your content, implement effective marketing strategies, and reach a wider audience. With their guidance, you can set higher membership values and work towards surpassing the initial goal of 25 followers, ultimately generating a substantial monthly income on the platform. The flexibility and potential for growth on OnlyFans make it an appealing avenue for content creators seeking financial independence and creative fulfillment.
Now that we've gone through the most popular ones, it's time to give space to the new social networks for this year. On the one hand, you have Uplive, which I have already talked about in previous articles. On this platform, you can make live broadcasts and your viewers will give you rewards, which you can later exchange for real money.
The best thing is that you don't need to meet any requirements in terms of the number of followers or views; anyone who is of legal age can start earning money from the very beginning. However, having a lot of followers could help you become an official Uplive streamer, which would pay you more than the donations.
As earnings depend on how much your followers decide to donate, it is difficult to give an approximate amount; there are creators who earn USD 30 per month, while others earn more than USD 1,000.
Finally, RedGage is a platform that pays you for publishing on it, depending on the quality of the content, which they measure through visits and popularity. You don't need to meet any special requirements, but you can only use it for free during the first month, after which you will have to pay a monthly fee of USD 1.59.
The important thing is that it is original content, which can be blogs, photos, videos, documents, or links.
In any case, the payments can be large; if the content is good, you could be paid up to USD 25. If this is the case, just by posting once a week you will be earning close to USD 100 a month. In addition, the platform will pay you USD 5 for each person you invite to join.
Now that you know how much social media 2022 pays, you just have to choose the platform that best suits you, your content, and your audience. Making money has never been easier; you're sure to use social media frequently anyway. So why not take advantage of it?