Internet
How to create an OnlyFans model with AI
Today we'll talk about some platforms that use AIs to create realistic models and erotic content without any limitations, as well as some chatbots that you can integrate into your OnlyFans account to interact with your community with minimal effort.
Generating OnlyFans models with AI is now possible
There is no doubt that artificial intelligence has advanced by leaps and bounds. A couple of years ago, AI-generated images were no more than an abstract approximation of reality, with flaws in proportion and anatomy that were visible to the naked eye.
Today, however, it is possible to create hyper-realistic models with such good quality that most people would not realize that it is an image generated from prompts.
One limitation of creating NSFW content with AI was that the most popular platforms, such as Dall-E and Stable Diffusion, have certain blocks that prevent the user from creating explicit or sexual content. But, as we will see below, this is not a limitation, as there are currently websites dedicated to generating explicit content with artificial intelligence.
TheRRRealist, the artificial intelligence that creates adult content
A case that gave a lot to talk about a few months ago was TheRRRealist, a twitter account that uploads uploaded images of everything, mainly girls with little or no clothes; but what is really surprising is that these "photographs" are nothing less than images made with artificial intelligence.
The creators of this account used Stable Diffusion artificial intelligence to generate such images, and while the result is spectacular, it is necessary to keep in mind that it is necessary to have knowledge in the use of prompts to reach these results.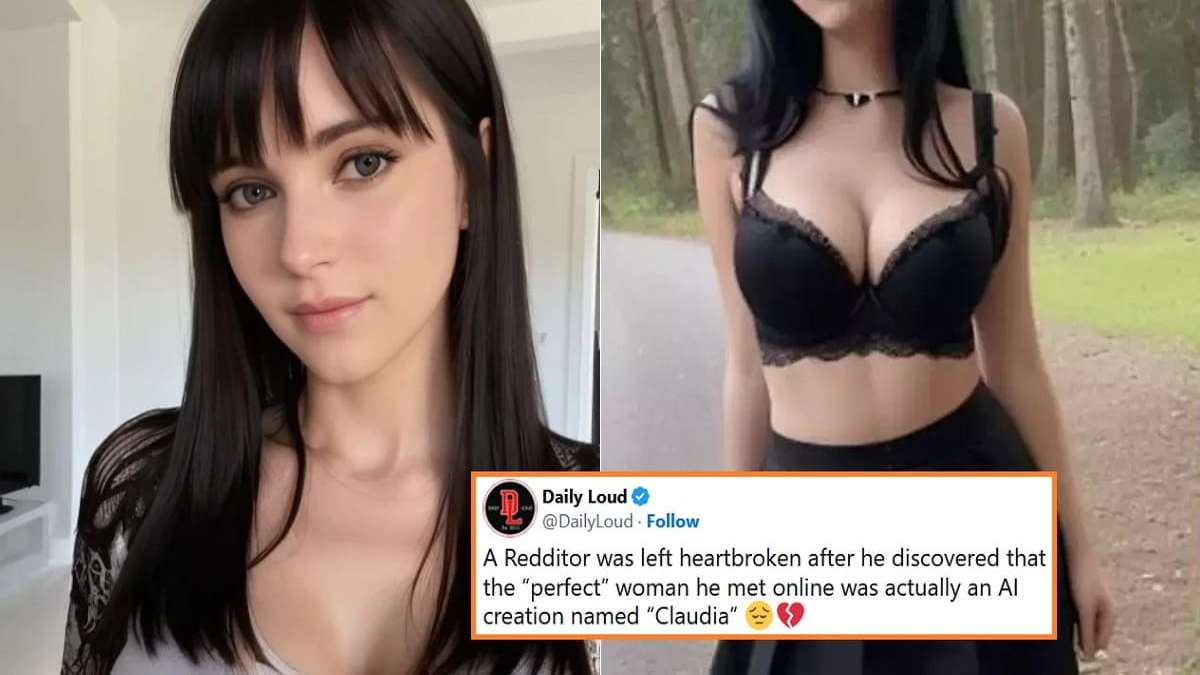 4 Platforms to create AI models for OnlyFans
Now, you don't need to be an expert in prompts to create AI models and generate income in OnlyFans, since there are currently several platforms that offer this type of service.
The artificial intelligences we will show below are specially trained to create NSFW content and have several tools that make it much easier to create images.
It is one of the most popular AIs for creating NSFW content. Its friendly and versatile interface allows anyone to generate AI images with total ease. In addition, it has several tools that allow you to change the pose of the models.
Also, this platform uses artificial intelligence to generate realistic models from photographs. All you have to do is upload your images and SoulGen will create a virtual model based on you. In addition, you can customize the physical appearance and personality of the model to suit your preferences.
It works with GPT-4 technology, one of the most advanced artificial intelligences nowadays. It has a simple interface, but you can set different parameters, such as body type, hairstyle, ethnicity, clothing, and background, among others. The best of all is that you can create realistic models, in the anime versions, or as 3D models.
This platform is perfect for those looking to create more explicit content. It uses AI to generate highly realistic and customizable 3D models. You can choose from hair and eye color to the size and shape of physical attributes. In addition, PornJourney offers a wide range of poses and scenarios so you can bring your fantasies to life.
In order to use PornJourney, you need to register first, and although it has a subscription, you can use this platform for free. In addition, it offers an image gallery where you can see the results of this AI without having to register.
Undoubtedly, this is one of the most complete platforms to create NSFW content. It has a wider catalog of options to make your models have the features you want, and also gives you the option of using the same face for different images, so it is a good option to generate income in OnlyFans.
It stands out for having a more eye-catching interface than the previous one, and it has several interesting functions such as removing clothes in photographs. However, when generating images, it can give a bit strange results, so it is necessary to choose the one you are going to upload in OF.
Do you want to interact with your followers in a more personalized way? Botly AI is a platform that uses AI to generate realistic responses in real-time. You can program different answers based on your followers' most frequently asked questions and have your virtual model respond automatically and convincingly.
Being a chat Bot that is specially designed to interact with your OnlyFans subscribers, it uses artificial intelligence to make the interactions and conversations feel natural and it does not give the feeling that you are talking to a bot, but to a real person.
Frequently Asked Questions (FAQ)
1. Does OnlyFans penalize for using artificial intelligence?
Currently, OnlyFans does not prohibit the use of artificial intelligence to create models. However, it is important to be aware of the platform's policies and make sure that the generated content complies with the established rules. It is advisable to review the OnlyFans terms and conditions to avoid any problems or penalties.
2. Can I use artificial intelligence in OnlyFans?
Yes, you can use artificial intelligence in OnlyFans to create virtual models. However, you should not forget that the platform is primarily designed to share personalized and authentic content. Using AI can be a complementary tool to enhance your experience on OnlyFans, but it is essential to maintain a genuine and authentic connection with your followers.
AI for pleasure…
Thanks to artificial intelligence, it is now possible to create OnlyFans models more easily and effectively. The aforementioned platforms offer different options to personalize and generate unique and engaging content.
While an OF account with AI-generated models may not generate as much revenue as real people, it is still a profitable alternative, as there is a niche for this type of content and it does not represent a high monetary investment.