Mobile
10 Best Weather Apps for Android
Smartphones have undoubtedly made accessing information a lot easier. In the pre-smartphone era, one had to go through a lot of hassles to get the updates which mattered to them. Since Smartphones made a way in our lives, getting the essential updates to become super easy. One thing that almost everyone likes to keep themselves updated with is the weather updates of their location. In this gathering, we share some of the best Weather apps for Android smartphones. That you can install on your phone for live weather updates and news.
Having the knowledge of how the weather will behave in the near future gives you an upper hand in making schedules. Since Android has launched, getting weather updates has become even easier. With dozens of apps available in the play store, one can easily know how the weather is expected to behave in the upcoming hours. So, today we are here with a list of the 10 Best weather apps for your Android. These apps should help you schedule your time accordingly.
The best weather apps for Android phones
1. The Weather Channel
The Weather Channel is one of the most widely used weather update apps for Android. It keeps the users up-to-date with the latest and accurate weather updates. This app comes with tons of features which include hourly, weekly, 10-days forecast option.
It also keeps the user updated with wind speed, humidity, UV index, pressure, dew points like important information. It features a slick yet very modern interface, thus this app is providing a seamless experience to the user. The best aspect of this app is that it features a weather-related videos section too, which contains a weather update related clips from all around the world.
2. 1Weather
No matter how short the list is, 1Weather will always make its way into the list of best weather apps for Android. With the awesome graphics, design and straightforward setup, 1Weather makes accessing the latest weather updates a child's play. Like any other weather app, it also provides the latest updates on wind speed, UV index, temperature, etc.
In addition to the regular features, 1Weather also provides precipitation info, a very stylish looking animated sunrise and sunsets, along with a very accurate weather forecast system. 1Weather has incorporated live weather backgrounds and live animated radars for severe weather conditions. The app comes with many home screen widgets to get quick access to the latest updates. The widgets are not only good looking but are super responsive.
3. Accuweather
If you are a serious weather addict, one app that you must have on your android phone is Accuweather. With its most accurate weather updates, Accuweather won the hearts of users very quickly. One thing that distinguishes Accuweather from other weather update apps is the RealFeel index feature which suggests how the outdoor temperature will feel like actually, instead of just showing the temperature data.
It comes pre-loaded with lots of inbuilt app features like graphs, maps, radars, etc. Along with these, it also provides video weather forecast for your region. However, one thing that puts users off is its not so good design. Otherwise, its a must have an app for Android users.
4. Yahoo Weather
If we have to select one app from the list, which is the easiest to use, it will be none other than Yahoo Weather app. It's a free weather app for Android with such a clean and clutter free UI, that it makes the user its fan right after using it for the first time.
It comes with a feature of auto changing background images, which it fetches from Flickr.
The app keeps the user updated by constantly providing weather notifications in the status bar and also in the various kinds of widget that comes bundled with it.
5. Weather Underground
Weather Underground is another awesome app in the list. Weather Underground goes another step ahead and combines the service of over 33,000 weather stations to offer more accurate weather updates.
Weather Underground provides a more personalized experience as it provides an option to the user to update the weather information of their area, thus providing you the exact information about the weather of that location. It has a very smooth UI and provides the user with almost all the updates in a single page, thus makes accessing information a lot easier.
6. HD Widgets
HD Widgets is kind of an all in one app for weather updates. It not only allows the user to create their own custom weather widgets but also provides the option to switch between several weather information services such as WeatherBug, Weather Underground, Accuweather, etc. This gives the user to quickly have a look at weather information from several weather information services instead of relying on one.
HD widgets act as a one-stop solution for all your weather update needs. It saves you from the hassle of installing several weather update apps to get information. Along with these, it also comes with pre-installed widgets to show the battery info, Settings toggles and more.
However, this app has a habit of excess power consumption and thus reduces the battery life to a good extent. But the developer claims to have fixed the battery issue with recent updates. Overall, it's a good app to have on your Android phone.
7. Arcus Weather
The Arcus weather is yet another very good app for getting the latest weather updates. It comes with a pretty looking material design with Home screen widgets and customizable data points. One of the features of this app is that it provides weather updates even when the location services are unavailable or turned off.
Like other weather apps, it also provides prior notifications in case of severe weather. Another great aspect of this app is that it works perfectly with Android Wear. So, users can get the latest weather updates directly on their android wear.
8. Weather Bug
This application, WeatherBug is definitely a worthy mention in the list. With a decent design and a simple to use interface, it makes accessing the latest updates easier. It provides the latest weather forecast along with warnings for severe weather in your locality.
The app is highly customizable and adapts to the user's lifestyle to show whether it is safe to go outside or not in a particular weather condition.
Another great addition to this app is its ability to keep you updated on the traffic status of your area. The developers have incorporated traffic camera with the app such that it tells the user about any traffic jam in their path.
9. Google Now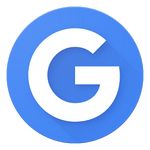 The Google Now app offers tons of features in the form of cards and one such feature is the live update of weather information about the area. The weather card, as Google calls it, displays the daily forecast of the weather of your current location, your work location, and even your travel destination.
The design is very Google like with a simple, minimalist interface. The app also comes with a card for public alerts, which updates the user with emergency information which is fetched directly from the National Weather Services and the U.S. Geological Survey. I personally use this launcher, I like it very much.
It offers simple to understand and use interface. It has limited customization perfect for those would don't want to over customized things. Must see our list of best Android Launcher apps for Android phones.
10 Go Weather
Go Weather app keeps the user updated with reliable and accurate weather information. With a well-designed user interface, the app gives good competition to other weather apps in the market. In addition to the weather forecast, Go Weather also provides sunrise and sunset information, wind speeds and more.
Go Weather also comes with a live wallpaper preinstalled which displays the various weather information with appropriate backgrounds such as a dark and cloudy background in case of a rain forecast. Also, it comes with several widgets which can be used to get live information right on the home screen.
So, this was our list of the best weather app for Android phones. We hope that our readers would like them. Make use of these applications on your phone to maximize usability. Which one did you like? Do let us know in the comments section below.