Featured
5 Best Ways to Un-Google Your Android Phone for Privacy
Google is rightly considered as a heart and soul of almost every Android smartphone. Whenever you will buy a new Android device, you may have visualized this fact that almost every Android device comes with an embedded set of Google's Cloud services. Statistics have also revealed this fact that with the technological evolution of Android OS, our reliance on its services has also increased manifolds.
We can't deny this fact that these days almost each one of us has created Gmail account, which is a vital software application for receiving and sending e-mails, the Play Store for downloading the most recent apps or updating the existing apps, Google Suite for working on documents and spreadsheets and many more. Moreover, all these software services have been maintained by Google and alongside these can be remarkably synched with your Google Account.
But one thing that sounds a little bit weird is that it keeps a track of whatever action you are performing with your Android device, whether it is browsing on the internet or reading your e-mails and many more. So, what is required here is to get liberate yourself of Google tracking your Android device and relieving yourself of Google's Omni-presence from your inter-dependent digital and technological life in an incredible manner.
But keep the thing in mind that once you un-Google all these software services from your Android devices, you will be restricted to utilize the Play Store to download software applications. Emphasized below are 5 incredible strategies to un-Google your Android Device and allowing you to maintain privacy. Let's discuss these strategies in detail, one-by-one:
How to un-Google an Android Phone
Disabling Pre-Installed Software Applications:
Many times, you may have notified this fact that whenever you will buy a new Android device, most of the Google Applications comes pre-installed on it and if compare it with software applications, it can't be uninstalled in that simpler way. The mere way you can accomplish it is to turn off all the pre-installed software applications. For doing this, perform the following action:-
Hit the Settings Tab -> Apps and then manually keep track of all the Google Applications and then turn them off individually. This way, all the software applications pre-loaded on your Android device will be disabled, excluding the one that is Google Search.
Must see:
Downloading Required Applications:
Since, in the very first strategy for un-Goggling your Android device, you have disabled all the applications offered by Google but now you significantly require a set of applications which are a remarkable replacement of Google and alongside aid you in maintaining the decorum of privacy while surfing the Android devices at large.
So, the most prominent software you will require is an Application (App) Store that enables you to download and use all the required apps. Now, since Google Play Store has already been disabled, now you are required to aim for some superlative alternative options to it.
Adding Applications From Amazon APP Store:
This is one of the commendable approaches to download the qualitative software application for your Android Device and this is through Amazon's App Store. You can easily download Amazon's Software Application Store on your Android Device.
This application store is quite similar to Amazon's Fire Device. This app store allows its end-users to download all the vital applications usually developed by the most recognized developers. Some of the apps you can download are available either free of cost or on raining discounts.
Must see:
Downloading Software Apps From 9Apps: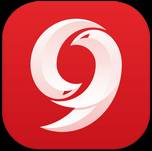 9Apps is usually a third-party application store that contains almost every other application that you can have in the Google Play Store.
It contains enormously rich applications like Hike, WhatsApp and many more.
It does offer you a lot of privacy unlike Google but does involve some security threats that you need to look at.
Aim For MS Outlook Software on Your Android Device:
Microsoft Outlook is precisely one of the most amazing e-mail clients that you can opt for. Comparison – wise it contains a lot of remarkable functionalities as compared to Gmail offered by Android. Outlook has a superlative Inbox Management with a fully-functional Inbox that tends to prompt all the vital messages on the front-list, providing you with the smart filters and swiping gestures functionality at large.
Besides this, this application offers you quite easy access to Calendar and files and folders aptly from your Inbox in a significant manner. Not only this, this particular software application has an embedded Office Tools like MS Word, MS Excel, and MS PowerPoint.
Download the Browser or Search Engine – DuckduckGo:
What to say of this amazing search engine that besides keeping the privacy of its users also allows them to download or browse the apps in a most commendable manner. This search engine also comprises a Brower that can be configured well on the Android Device. To download it, you are required to download the APK file from the website in an easy manner.
This is all about the five optimum strategies to un-Google from your Android device besides maintaining the privacy of your account in a commendable manner. These solutions should help you get out of Google's eyes. If you have any other method, you can share with us the comment section available below. We would love to hear from you and build this list even better.