Featured
The 6 Best Android Security Apps For 2019
Android is an open source operating system, and hence the system is targeted by a host of different malware. Being the most widely used operating system, Android makes it to every 2nd Smartphone that you come across. Unless you want to risk becoming one of the 791 million people who had their identities stolen in the last year, it is necessary for people using an Android device to have a proper security application or an antivirus tool loaded onto the device to make sure about the security of your data.
There are a host of different antiviruses and security apps that are made up to protect your Android Phone or Tablet. Today we are going to talk about the best 6 Antivirus and security tools that are available on the Android Play Store completely free of cost. All the apps included in the list make sure you are secure while you are browsing over the net or does check with every new file that is created by any app or transferred by you on to the phone.
List of Best Android Security Apps
1. Avast Mobile Security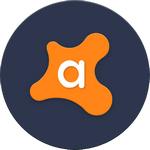 Avast is one of the best company in dealing with viruses, malware, and other security-related kinds of stuff. The mobile application comes with a host of different features which include call blocking, firewall for kids, anti-theft program, and even provision to lock and wipe your Android device.
Previously the app was offered as a paid subscription but currently, it is available for free, but you will need to deal with ads, although small fees monthly will save you from the advertisements.
2. Bitdefender Antivirus
Another big company in the online security field is Bitdefender, and they also offer their free and paid version of security for the mobile phone. This particular application is only targeted to run when you want it to, as otherwise running in the background will slow down the mobile phone.
This is the major downside as keeping this antivirus solution will need you to scan the device every other day manually. If you need real-time protection on Google Chrome, and the anti-theft solution then you can opt for the paid solution of Bitdefender.
3. McAfee Security and Power Booster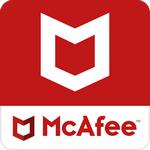 McAfee is known for its antivirus software on PC, and now they have even got their application on Android devices too. McAfee Security is a total security solution which offers you virus scanner, tracking of the device, locking and wiping the device remotely, and many other things.
This particular application keeps a track on information being sent by other applications, hence notifying you if other applications are leaking your sensitive information. McAfee Application does allow you to blacklist a couple of callers and texters so that you are safe from spams, and call bombers.
4. Kaspersky Mobile Antivirus
If you are a Kaspersky user on PC then for sure you must get this one on your phone too, as it works the same as on a computer device. The app will prevent you to head to any website which is suspected to have any malware or any other virus.
This will make sure your mobile phone is entirely under your control and without any information being compromised. Kaspersky mobile application allows you to set up automatic scans on startup, and anti-phishing. Call, and text filtering is an additional feature that can come in handy on regular usage.
5. Norton Security and Antivirus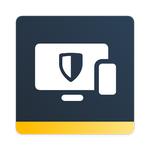 Being able to detect 100% of malware is the goal of every antivirus application, and the same was done via Norton on a Mobile Phone. The application can quickly identify all the viruses even inside the RAR or ZIP files.
With this application on board, you can lock your phone, or also wipe complete information on the phone with just a single SMS on the phone. The only downside is that this app is available for free only for a limited 30 days period after which you will need to subscribe to their monthly plans.
6. Avira Antivirus Security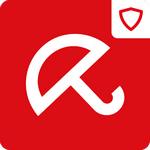 Avira covers your whole device to be its internal storage, SD Card, or even OTG pen drives. All the applications are rated by the antivirus application on a scale of 10 so that you can keep a watch on the privacy factor of your mobile phone. Another thing that the application checks if there is an email or phone number involved in any data breach activity.
There is even a web-based management portal wherein you can create a standard policy over multiple Android devices.
These are the best six antivirus solution for your mobile phone. Most of the applications offer the same set of features, and hence the final decision is mostly up to you, which will depend on the feature list of the free version, and monthly subscription cost. Do let us know if you are using any antivirus on your mobile phone till now, also let us know about your choice of antivirus from the above list.