Featured
7 Must Have Apps for Nokia 7 Plus
Apart from the most popular Social and Messenger apps like Facebook, Whatsapp, Twitter, Instagram, Snapchat, and Telegram, we are sharing some of the best /must have apps for Nokia 7 Plus for Optimization, Security, Internet Searching, and for other features. If you're new this smartphone or this Android operating system, these applications should help you get more productivity out of this phone. And you should be able to know more about this phone and its abilities.
Though Nokia 7 Plus comes loaded with tons of applications, still there are many other apps that you would need to carry out different tasks. Whether you're looking for some customization or make your phone more productive, there are countless applications on Google Play store. And of course, find such applications may consume a lot of time. Thus, to make things easier for our readers, we have gathered these useful apps with the intention to make tasks easier and get most out of Nokia 7 Plus smartphone.
List of best apps for Nokia 7 Plus
1. Google Now Launcher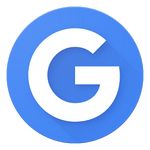 For faster search, you just have to say the Command "OK Google" and then ask for whatever you want to search for.
After installing the app Swipe right from your home screen, you will see Google now cards where you can search and see various things on Google. Moreover, you can see weather reports, news and videos based on your previous search and Google Trends with one swipe from your home screen.
It is very easy to search with Ok Google Command, You can send text messages, and get Directions, play a song and much more by asking with your voice directly.
Google Now Launcher organize your home screen neatly and categorize the apps into separate folders on the home screen. In addition to that, You can search your apps with the Google Launcher A-Z list quickly.
If you like Google launcher go ahead and give it a try you won't regret using it on your Nokia 7 Plus. To get more such launchers, must check this list.
2. AppLock
Nowadays privacy is everyone's concern because of the cyber attacks. Not only Hex Lock locks your apps but also locks images and videos that only you can see via the hex lock.
The Awesome feature is that it has the option of locking your apps and files through your fingerprint as well if you are using built-in fingerprint scanner mobiles.
If you do not want people going through your photos and changing your settings, reading your text messages and emails, AppLock is the app useful for you. You can make different profiles for different cases too. It's free so go ahead and use this app. For security purpose, this app is most recommended for Nokia 7 Plus smartphone.
3. Smart Tools
It is a handy toolbox app which contains many useful tools like QR Reader, Unit Converter, Compass, Stop Watch, Distance Meter, Ruler, Dog whistler and much more!
It has got DB meter which measures Sound, Bubble level which shows Horizontal and Vertical Surface Levels, Mirror and Speedometer which shows how fast you are going.
40 Smart tools that useful in our daily life and it is free (With Ads). You can buy the premium version if you want more customization without ads. Android Apps Everyone Needs.
4. CamScanner
At times, we want to keep a soft copy of some important physical documents or forms and this app is especially for this purpose.
The CamScanner resizes and enhances the picture of a document or whiteboard. You can rotate the document if you want a different orientation and when you are ready you click tick mark and it is going to crop the image and transform into real Document.
You can actually lighten or darken the document. Just click "Tick Mark" when you are ready to save and share the Document as image or pdf format. This app is among the most productive apps that you must have on your Nokia 7 Plus phone.
5. Evernote (Android Apps Everyone Needs)
It works similar to OneNote which is available in the Windows Operating system and Android. Moreover, it enables to keep your work organized by making notes in it. It is a digital notepad where you can make tables, checkboxes and to-do list, etc.
Although this app is for making notes, there are tons of things you can do with the Evernote. You can capture or scan the papers, documents, cards, etc. and it directly includes them into the document and has the option of saving the document in different formats like PDF, Microsoft Word Documents, and image format.
You can also include sketches, Pdfs, audio, web clippings, etc., directly in the document. Evernote lets ou share them with others and Sync everything across all devices.
6. CPU-Z
Reports all the information about your Android Device including thermal conditions, battery life and the details about the sensors. This becomes critical when it comes finding the exact specification of the device. You can use this application to know each and every ability of this phone. Whether you're concerned about networking feature or hardware configuration, this application has got you covered.
The CPU-Z Gives you Every Detail of your device like RAM, Processor, Voltage, Battery capacity, etc. Easy App for getting the information about the device quickly. Most importantly you can use this application while purchasing an old phone and verify the correct specification.
7. Clean Master (Boost & Antivirus)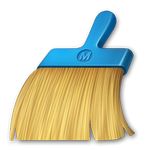 The Clean Master is an Android Optimizing tool where it offers main services like Antivirus, Junk Cleaning, Phone Boost, CPU Cooler, Battery Saver, App Lock, etc. That will help you sustain performance and stability on your Nokia 7 Plus smartphone. You can consider this application as a one-stop-solution to keep your phone faster and stable all the time.
Installing This App is secure and safe as it gives the tools for optimizing your android phone. It is definitely one of the android apps Everyone should have. Most importantly, this app is completely free to download and use. However, you may encounter some ads while using this app.
That completes our list of useful applications for Nokia 7 Plus smartphone. We hope that our readers would love these applications. Of course, this list isn't the complete one. There tons of more such applications that improve overall experience and help us use our smartphone more effectively. Don't forget to share your favorite one with us through the comment section present below. We would use your inputs to make this even better.