Internet
7 Best Platforms To Sell Digital NFTs Art 2022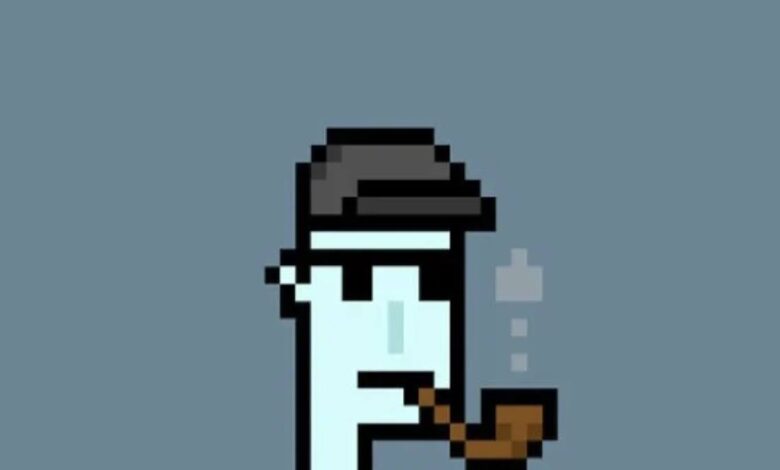 NFTs have been a great opportunity for digital artists, who can now earn a lot of money by putting their works for sale. Of course, assuming creators take the proper legal precautions, this is possible because the market has been adapting as well as the technology; thus these platforms to sell art online 2022 have emerged.
Next, I'm going to tell you what your options are among the different platforms to sell NFTs and make money. Of course, we will see the advantages of each of them, as well as what their sales commissions are, so you can determine which one is the best for you.
List of best platforms to sell art online 2022
There are many marketplaces where you can offer your works, but -without a doubt- these are the 7 best ones.
1. Mintable
This platform works with the Ethereum network and intends to become an open marketplace. The process to create the NFT is simple, you just have to create a user, upload the file with a title and put it up for sale. One of its advantages is that it is one of the platforms to sell NFTs for free, since you can connect your wallet to Mintable to facilitate transactions without charging for gas.
Note that the platform will keep 5% of the sale if you select the option without gas, while the commission will be 2.5% if you decide to pay the fee. In addition, by not paying the gas fee, the NFT will only be available in Mintable until it is sold for the first time.
2. Rarible
Another place where an art collector buys NFTs is Rarible, one of the best platforms, only behind OpenSea. This platform is mounted on the Ethereum network and has its own token, which is an incentive to use Rarible. On the other hand, it allows you to get royalties of up to 50% for future resales.
As for commissions, Rarible keeps 5% per sale and purchase, divided between buyer and seller; in other words, you only have to pay 2.5%. The disadvantage is that on this platform you will have to provide the gas when the NFT is put up for auction and also when it is sold, which can increase the price a lot.
3. Hic et Nunc
If you are looking for platforms to sell art online 2022 cheaply, you should consider Hic et Nunc. Unlike the previous platforms, it does not use the Ethereum blockchain, but the Tezos blockchain. The latter uses proof-of-stake as a consensus mechanism, so it is less polluting and much cheaper.
While the cost of an NFT on the Ethereum network is over 100 USD, creating one on Tezos will cost you about 1 USD. Of course, its environmental friendliness has also been a big draw for the community. It has a user-friendly interface, and you'll be able to set royalties between 10% and 25%.
4. OpenSea
Of course, this list would not be complete without OpenSea, the NFT Marketplace par excellence. Besides being easy to use, it allows you to create an NFT for free. However, you will have to pay the gas fee when you put the first NFT of a collection for sale and the platform will also take 2.5% for each transaction.
You can upload the pieces with a direct sale price or set up an auction, with a minimum sale, a maximum and a deadline. In addition, OpenSea offers you the option to set up rewards, so that other users can share the link and take a percentage of the sale (similar to affiliate marketing).
As for what network OpenSea runs under, it is built on the Ethereum network. However, it also supports other blockchains, such as Polygon and Klatyn, so the gas may vary depending on this.
5. KnownOrigin
On KnownOrigin you can find exclusive and unique digital artworks, as it is the platform itself who is in charge of choosing the creators. This is another digital art marketplace to earn money that works with Ethereum.
One of its distinctive features is that artists must send their artwork in IPFS format, which allows their versions to be tracked over time. The commission the platform takes from your sale is 15%.
6. SuperRare
In addition to being an auction house, SuperRare is also considered a social network. Users have a gallery where they can show their works, and they can follow and interact with other users. The commission charged by SuperRare on the first sale is 15%, while you will receive a 10% royalty on each resale.
Unlike the previous ones, SuperRare has a more exclusive mechanism. For starters, it is restricted to a small number of artists, so you must apply to start selling there. In addition, each piece must be a unique edition, created by a single artist; at the time of uploading, you must provide a video presentation, three previous works and a story behind the work.
7. Zora
Finally, we have Zora, which is also based on Ethereum; although you will have to pay the fee gas for each transaction, the platform will not charge you commissions. As a curiosity, it was through Zora that Mike Shinoda, musician of the band Linkin Park, decided to sell music clips as NFTs.
In addition, Zora is betting on decentralization, so it follows a permissionless protocol for the sale of tokens. In this sense, Zora is the ideal platform for artists and content creators who want to have autonomy and ownership over their creations. Of course, you will also get a percentage for each time your work is resold.