Featured
Check These Latest Apps for Your Android Device [2019]
For the users of the smartphone, there are ample numbers of apps available on various platforms that can help one get different jobs done easily. One needs to get the concerned app downloaded on his device, fill a few of the details, and that's it.
There is hardly any category for which the play store or internet does not have any app available. It is obvious that one may feel that what are the apps trending right now and known as the best apps for the present year.
Well, there are many apps released on this platform, and a few of these popular apps are presented here for the readers. Here are the top 5 apps of 2019 that can prove useful to any user:
1# Nova Launcher
Among the top apps, this app has got the number 1 rank. Basically, it is a launcher that can help one get a completely new experience while using the smartphone. It has a customization feature available for the app users with the help of which one can change the icons and notification options for various apps and services. It is easy to go for and quick to launch.
Those who want something new for their smartphone this is the best option that can help one get the ease of navigation with a beautiful look of the screen. It is available on the play store.
2# Swiftkey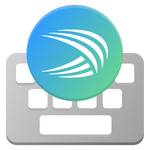 It is an app that can help one type in different languages and that too, with auto-correction and many other options. It helps to have fast typing, insertion of GIF and search the word or template from the search engine easily. It also has lots of themes and various options for different languages which one can switch from the keyboard directly.
It also has artificial intelligence of words that one may love to use and that too without typing the same. Over time, this AI technology will learn your typing style and words that you commonly use. That will improve the overall typing experience on your mobile phone.
3# Google Duo
It is an app from the home of Google, which can help one get the best of the class facility of video calling. The user can easily download the app from the play store and synchronize any contact with the same. The moment one wants to have a video call to the concerned person, he just needs to get the number and dial it.
However, it is necessary that the opposite person must also have this app installed on his device. The voice quality and picture clarity are amazing. While most of us rely on WhatsApp video calling facility if one is looking for a better alternative, then Google Duo is an ideal choice.
4# Vidmate
This is a video downloader app that can be downloaded from its official website. The app is simple to use and effective when it comes to downloading the concerned video from its platform. Whether you're looking to download movies or certain TV series, you would find that it is easier to download with this application.
One can also improve the quality of video from setting given in the app. The best part is Vidmate download allows downloading videos from any platform.
5# Evernote
It is a beautiful app that can help one note down a number of things on small chits. One can easily create a list, remove it or edit the same as and when required. The app is also self-explanatory and hence does not need to have any expertise on the same. If you're looking to make your phone more productive, then you must have this application installed on your phone.
In terms of productivity, this app doesn't limit you to write/store notes only. You can easily manage your documents and create professional ones through this app.
That ends our list of new applications that you can check out for your phone. All of these applications are completely free to download. It is certain that without applications are phone would be nothing expect a vintage telephone that we used to make/receive calls. If you have any suggestions or want to share your favorite one with us, drop your comments below. We would love to hear from you and build this list even better.