Finance
18 Best Websites That Pay For UX Testing [2023]
Earn money doing virtual UX / User Testing from wherever you are with the multiple User Testing platforms /websites we mention on this list.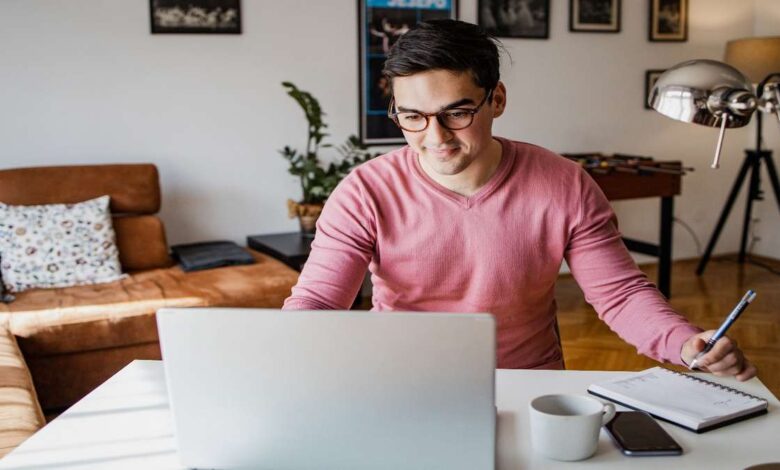 Earn money doing virtual UX / User Testing from wherever you are with the best User Testing platforms /websites we mention on this list.
Usability testing is becoming more and more popular, due to the number of applications and websites that are created every day. These analyses allow developers to know the potential errors or elements that need to be corrected in order to guarantee a good user experience and prevent users from abandoning their platform to go to another one.
Although this work has existed for years, it is gaining strength around the world, so you will probably get great opportunities to earn money doing UX Testing of apps or websites.
Let's know below, everything you need to know to work as User Testing, let's start!
User Testing: What is it?
Usability testing, better known as User Testing, is a series of actions that are carried out with the aim of assessing the navigation, fluidity, simplicity, and ease of use of an application or website. These tests help developers to notice details that can be improved and potential errors, in order to offer a better user experience.
Most people access an application or website with a specific need, which must be solved briefly or they will end up abandoning the site. Sometimes, for a developer to notice this type of situation can be complicated, so they request the services of a professional to assess their experience when using the platform. Therefore, the purpose of User Testing is to provide a better user experience.
For the most part, usability testing focuses on the following aspects:
Ease of use
Errors
Efficiency
Satisfaction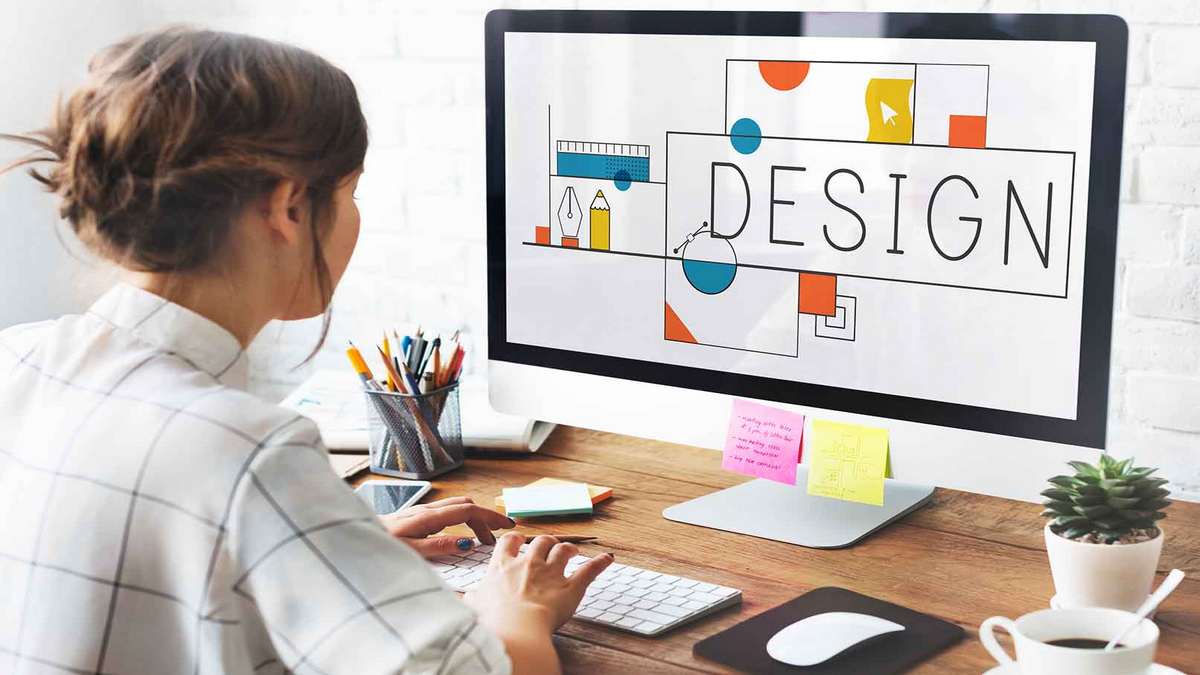 How to test the usability of a website?
To know the level of usability of a website or application, developers turn to User Testing platforms to request the professional services of testers. In this way, the testers analyze the requested platforms, checking the aspects indicated by the developer.
As a general rule, clients provide the testers with a guide with the steps to follow, in order to ensure that they will evaluate just the aspects they want to test. However, there are usability tests where the testers must examine all the features of the sites without knowing exactly what they are looking for, their purpose is to find bugs and get the tester's actual feedback from the developers.
In general, all usability testing is performed over the Internet, although the modality may vary according to the client's specifications: results in a written report, video testing, or live testing. In any of the cases, the analysis process is the same.
On what kind of products and companies can User Testing be done?
All websites, blogs, mobile applications, computer programs, streaming platforms, e-commerce, or video games require usability testing before going to market.
In most cases, users are unaware that these types of evaluations are performed, but in the video game industry, it is common for beta testers to test titles before they are marketed. The purpose of these tests is to check with ordinary users that the game flows correctly and without errors, that the difficulty levels are well established, and that the enemies can be defeated.
The same happens with websites, applications, or programs, companies hire the services of third parties to ensure that their platforms work correctly. In this way, testers are in charge of checking that end users can access the sites to carry out their activities without complications.
Some of the most important companies that constantly perform usability tests are:
Microsoft
Lenovo
Adobe
Facebook
Walmart
GoDaddy
Airbnb
Requirements to work as User Testing
Most UX Testing platforms have the same basic requirements, although some may have additional requirements. Before signing up with one of these websites, it is important that they meet the following:
It is essential to have a good command of English, allowing you to communicate fluently. Evaluating a website or application is not difficult, however, in many cases, they will have to communicate the problems they encounter through questionnaires, videos, or live broadcasts.
Most platforms require the use of computers or laptops, although on some sites it is possible to find tests for smartphones and tablets.
Regardless of the equipment used to take the tests, it will be necessary to have a microphone and webcam, so they can record their computer screen, their reactions, and comments while running the tests.
The electronic devices on which they run their usability tests must run Windows, macOS, Android, or iOS operating systems.
They must have a stable internet connection with a minimum download speed of 4 MBps.
They need to have a verified PayPal account in their name to receive their payments. However, some platforms such as Test IO also accept Skrill, Payoneer, and bank transfers.
It does not matter the nationality or country of residence, but it is essential to be over 18 years old.
18 Best Platforms that pay for completing usability tests / UX Testing
There are many platforms where you can earn money doing UX Testing of software. To start testing you only have to meet the minimum requirements and apply to a User Testing platform.
Next, we will detail the most important platforms to make money doing UX Testing web today:
Make money doing virtual UX Testing with UserFeel, one of the most popular platforms for software testing. This company offers usability and functionality testing of websites and applications, in addition to having videos of real users expressing their impressions while testing various apps and websites. One of the biggest advantages of UserFeel is that it works with multiple languages, which facilitates the work and cultural development of all the people who want to earn money with User Testing.
As for its functions, the tool is based on graphical analytics trends to evaluate the searches where users click the most, and thus determine trends.
To join the team as User Testing, it is necessary to create an account and download the application that allows you to record the screen, take the admission test, which is evaluated and approved by professional members of the platform. Once verified, they will receive an email with suggestions for usability tests.
UserFeel is the platform where you can earn money by performing quick tests, as most of them take no more than 10 to 20 minutes. The average payout is $10 USD and you can withdraw it every week.
This company stands out for performing different website tests for desktop and mobile devices, which helps provide a better user experience.
Currently, it is one of the best platforms to earn money, since the tasks are simple, do not require additional effort, and allow you to gain more experience when evaluating products.
The remuneration offered will depend on the duration of the task, with $1 USD being the lowest amount for simple questionnaire tasks and $10 USD for analyses requiring audio or video recording. On average, more complex tasks can take 10-15 minutes to complete, so it is possible to earn an average of $50 USD per hour. Payments are automatically sent to testers' PayPal accounts within 21 days.
Since making money doing UX Testing videos with IntelliZoom is becoming increasingly popular, it is necessary to respond quickly to the platform's invitation. In the invitation, they will have to analyze whether their desires match the opportunities offered by the site, through preliminary questions. As applicants, they will be able to take the tests to become part of the team, and once they are approved, they will receive their first assignment.
Earn money doing UX Testing automation with Intuit, the platform where you will have to thoroughly test web products such as: TurboTax, Mint, or QuickBooks, where you can earn money by generating opinions about products, commenting on what you like, and what you don't like. The tests have a minimum duration of 30 minutes and a maximum of 2 hours, every 30 minutes you receive a remuneration of $ 50 USD.
Unlike other platforms, to work on Intuit doing remote research and testing, you will need a conferencing tool called BlueJeans, so you can demonstrate your assessment in real-time.
One of the best ways to earn money doing UX Testing is with the Userbrain platform because they will be able to perform user tests from a computer or a smartphone with the iOS operating system. At the moment, the platform does not offer tasks for testers whose smartphones have Android OS.
Tests on Userbrain can last between 5-15 minutes, for each completion they will receive a payment of $3 USD. To withdraw your earnings you will need to reach a minimum amount of $10 USD, which will be deposited into your PayPal account.
Currently, it is one of the most used platforms by those who start this work and by those who want to do User Testing from anywhere, since it is possible to test on a laptop, tablet, or smartphone with any operating system.
Another advantage of Ferpection is that it does not require the recording of audio, videos, or messages, so it is possible to save a lot of time and resources while testing. To issue a check, it is only necessary to send screenshots and answer text questions.
Payments will vary according to the length of the tasks, with the longest tasks averaging 45 minutes completion for $25 USD. Payments are automatically sent on the last Friday of the month to testers' PayPal accounts.
Make money doing UX Testing app testing on UserLytics, for video-based application testing. Unlike other sites, in UserLytics, users will have to record the tests they perform, so developers can analyze their interactions to provide a better user experience in digital assets such as mobile applications, prototypes, or websites.
UserLytics works in the same way as the other platforms, as they will have to perform usability tests on mobile applications in exchange for financial rewards. However, the service also pays for testing software, concept development, and other digital products.
To start working at UserLytics, you must have a good webcam and pass the selection test. Once passed, you will be able to start working immediately. You will receive the analysis assignments for mobile applications, websites, or programs through your e-mails, in which you will be informed of the details of the tests and the remuneration you will receive.
Earn money doing UX Testing UI Android with Enroll, a website where they will perform quick tests that will help companies make decisions regarding user feedback, for example, complete website tasks, choose logos, analyze the flow of interactions or clarify some aspects to provide a better user experience.
Anyone can sign up to work at Enroll, you just need to pass the selection test to start testing applications or websites. Just like Ferpection, in Enroll you will be able to work from any electronic device regardless of the operating system.
As for the rewards, some quick tests such as logo selection usually take a couple of minutes, so the payment averages $1.5 USD. While performance tests that determine what the user experience will be like can take more than fifteen minutes, receiving a payout of $10 USD.
Payments are automatically sent to verified PayPal accounts provided to the system.
Earn money doing UX Testing of apps with StartUpLift, in general, the tasks provided by the site follow the same guidelines, so they can be done in a few minutes once you adapt to the pace of work.
In terms of compensation, StartUpLift pays testers $5 USD for each completed usability test. Although the platform does not have established timeframes for the completion of tasks, they usually take a few minutes.
Earn money doing UX Testing from scratch with TryMyUI, the most versatile platform available today. On this website, you can perform 2 types of usability tests: one through the computer and the other using a webcam. Testers are free to choose the method, and can even use both to provide a better analysis.
To start working on TryMyUI, they will have to answer a questionnaire of preliminary questions, to find out if they meet the target demographic of the platform. Then, they will have to take and pass a screening test to begin usability testing. Due to the large number of users who apply to TryMyUI, we recommend taking advantage of the available vacancies to start working immediately.
In terms of payment, they offer an average of $10 USD per 20-minute task, so you can earn $100 USD by testing without any major complications.
TryMyUI runs tests every Friday, so you will have good opportunities to generate income in a short time.
Earn money doing UX Testing Udemy with UserTesting, the platform where they can help brands create products, optimize existing ones and provide a better user experience. Testing on UserTesting is some of the easiest, they will only have to share their opinions and perspectives on certain features in exchange for limited remuneration.
However, the overall payouts at UserTesting com are related to the time it takes to complete tasks and their degree of complexity, and are set as follows: $4 USD for 5-minute tests, $15 USD for 25-minute tests, and up to $120 USD for live interviews.
The requirements to work in UserTesting are similar to those established by most platforms: be over 18 years old, have a fast and stable internet connection, have a computer or mobile device with a microphone available, and speak fluent English.
Earn money doing UX Testing UI design with Validately, the platform specialized in live usability testing. Although the service also offers the possibility to perform the tests in writing, most companies prefer to see live tests performed by testers in order to get better evaluations of certain sites and applications.
To perform live tests, they will have to share their screens and give their feedback in real-time through a microphone.
Payments at Validately vary according to the modality and duration of the test; live usability testing of websites and software offers higher remuneration than written tests.
For example, a 30-minute live test can pay anywhere from $25 to $100 USD, while written tests can be completed in a couple of minutes and pay $5 USD. Transfers are sent to testers' verified PayPal accounts within five business days.
Earn money doing UX Testing video games with UsersZoom, a platform where you can test new titles, websites, or platforms before they are released to the market.
The goal is to help owners and developers make the necessary adjustments to the content and software, as well as fix bugs to ensure that there are no drawbacks to provide a better user experience.
The platform has a rigorous approach to the selection process, which is why opportunities to join the Userszoomteam should be maximized. Once you start the process and are accepted, you will be able to start working on usability testing on the platform.
Currently, uTest is one of the most popular platforms and has a community of testers from all corners of the world. Focused on large-scale software testing. Unlike other platforms, uTest must use a certain format to issue more effective and complete reports to customers.
One of the main advantages of this platform is that they will be able to learn and develop new skills while earning money helping brands and companies in improving their services, products, and digital experiences.
To start working in uTest they must meet the minimum requirements of the platform: be over 18 years old, speak English and other languages fluently, have a stable internet connection, and have a computer or mobile device with a working microphone.
In addition, they will have to complete the online application, answer the questionnaires containing technical questions and pass the practical test. Once approved, they will receive e-mails with the usability tests to be performed.
Earn money doing UX Testing in Spanish with Cheakealos, the most recommended platform for Spanish-speaking testers, where they can become testers of applications and websites after receiving the approval of the selection process, which is divided into a preliminary phase of questions and a final phase with a usability test.
The requirements to work in Cheackealos are more versatile than in other platforms, since mastering the English language is not a requirement. To apply for Cheackealos you need to: speak Spanish or English, have a stable internet connection, have a verified personal PayPal account, and have a computer, smartphone, or tablet.
As for remuneration, it offers €8 EUR ($8.24 USD) for feedback sessions and 15-minute usability tests. Payments are sent weekly.
Specialized platforms are not the only places where you can find work as a UserTester, as freelance sites such as Upwork give you the opportunity to offer your usability testing services.
At first, it may be difficult to get clients on Upwork, but as they demonstrate their skills as testers they will receive positive feedback that leads them to more potential clients. Once they have a solid presence on the platform, they won't have to look for clients, as they will be the ones requesting their services.
The experience and feedback will make it possible that, instead of one-off tests, they will work full-time for major clients in exchange for well-paid salaries.
TestingTime is a Swiss-based platform that works with professional testers from all corners of the world on a freelance basis.
Most of the usability tests on this platform are conducted with moderators via Skype, as this way they can tell them what to do or where to go during the test. For this reason, it is essential that they have a webcam and microphone.
As for payments, usability tests lasting 30 minutes are paid up to $54 USD, which makes TestingTime one of the platforms with the highest payouts. Transfers are made to the testers' active PayPal accounts within five business days.
This is a crowd testing platform where companies request the services of dynamically assigned testers to perform specific tests on specific functions.
The difference with other similar sites is that in Test IO companies have the possibility of requesting collective tests of their websites or applications in a few minutes, so they can find the solution to problems in a short time.
As testers, in Test IO they will receive invitations to participate in various tests for applications and websites, in which they will have to report any errors they find through detailed reports.
The compensation system in Test IO is different from the one used in the other User Testing platforms because the compensation is received according to the number of bugs discovered by the tester.
Low-severity bugs are worth $5 USD, while the price of critical bugs goes up to $50 USD, however, only bugs accepted by the contracting company are paid. In addition, Test IO accepts several payment methods: PayPal, Skrill, Payoneer and bank transfer. Payments are made automatically once a month.
On Fiverr, you will have the opportunity to offer your services as freelance testers, as well as find many applications for various rates.
The simplest tasks that can be completed in a few minutes are usually worth $5 USD, while complex website usability tests lasting 20 minutes can be priced at $20 USD.
On Fiverr, you will find all kinds of assignments, such as: analyzing home pages, testing shopping carts, or navigating through different pages for $15 USD.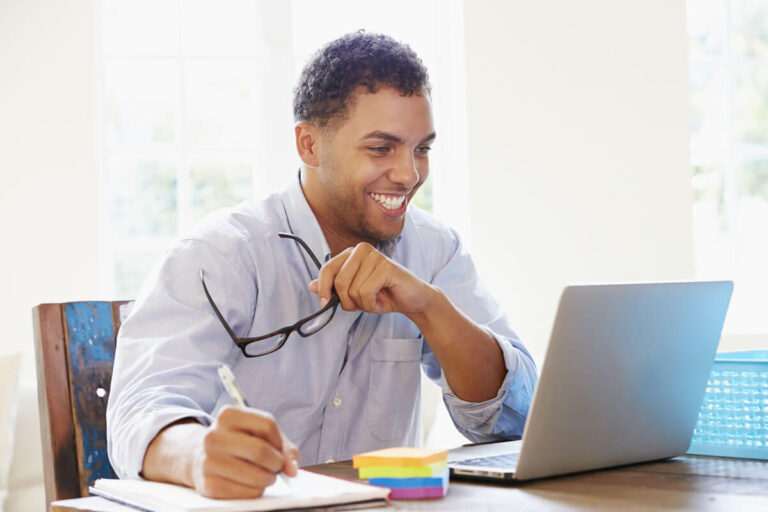 Can you really make money with User Testing?
In a broad sense, the answer is: yes, it is possible to make money working in User Testing. However, in most cases you will be able to opt for one-time tasks, so you will generate income intermittently. That is the main reason why the options with Upwork are interesting it increases the possibility of finding full-time work.
On the other hand, to maximize your chances of finding work you can sign up for several platforms at once, and receive multiple assignments over the course of the month. Still, they should keep in mind that usability testing on platforms is a random job to generate extra income.
How much can you earn?
The remuneration you can earn with each platform varies according to multiple factors: type of test, level of difficulty, time spent, and quality of detection, among others.
On average, the simplest tests usually take a few minutes to complete and receive an approximate remuneration of $5 USD, standard tests with an average duration of 20 minutes usually have payouts of $20 USD, while more complex tests can take up to 60 minutes and receive payouts of $60 USD.
According to the Ganardinero blog, the average general salary for usability testers is $49K per year. However, it is necessary to consider that the average may be for freelancers with a full-time job.
Final recommendations.
Working as User Testing is an excellent way to generate extra income; as positive ratings and reputation can lead them to find a full-time position.
However, you should keep in mind a number of recommendations in order to provide the best possible service:
Most user experience-focused testing requires live broadcasts or recordings, so it is important to work in a quiet environment, otherwise, you might reject the test video and receive a bad rating.
Keep in mind that most platforms and clients will require a microphone and webcam in order to perform usability testing because some companies analyze primary body language reactions for more accurate ratings.
To make money doing virtual UX Testing you need to have oral and written communication skills, and most sites require English proficiency in order to ensure smooth communication with recruiters. Otherwise, you will have to limit your range of skills.