Mobile
5 Best Productive Apps for Google Pixel 3 and 3 XL
Many of us fail to manage our time efficiently and thus end up working late hours and waking up all groggy and muzzy the next morning. Thanks to the advancement in technology, many applications have been developed by the tech geeks which can aid us to manage the twenty-four hours allotted to us efficiently and live a balanced life. In this list, we have gathered some of the best applications for Google Pixel 3 and 3 XL that should boost the overall productivity of your phone along with your own. You should be able to manage your time efforts.
After rummaging through Google Play, we have handpicked five best Android apps that are certainly going to help you in managing the time efficiently. Therefore, you would be able to get better productivity in less time. We highly hope that our readers would like these applications. Don't forget to share your favorite one with us. We would love to improve this list and make it more meaningful to our readers. Do share your feedback and thoughts about this list. That will help us bring such more lists and tutorials. Without talking much more, we should lean towards our list of best productivity and time management apps for Pixel smartphones.
List of Best Productive Apps for Google Pixel 3 and 3 XL
1. Time Recording – Timesheet App
In the virtual store you are going to get a large variety of time managing apps, but 'Time Recording' is definitely one of the most dynamic and robust among these and thus explaining its popularity in comparison to the other apps in the market.
This application best suited for the self-employed individuals who work at odd hours of the day. They can easily create a project, sign in and out to keep track of the time required for completing a project and thus help in meeting with the preset deadline.
Must see:
2. Lecture Notes
Lecture Notes is an application of Google Play. Once you turn it on, it acts as a notebook and aid in noting down all the key points. Whether you are in a classroom or attaining a board meeting, turn on Lecture Note and update your notes using it.
However, you would need a stylus for taking notes on Lecture Notes, so your phone must have that feature to make the best use of Lecture Notes. This application should surely positively impact your overall productive using the Google Pixel 3 and XL smartphones. Taking notes is always a better option.
3. Greenify
A dead phone without any battery in it is the last thing on earth that we would desire for. Two or three decades back none of us knew the utility of mobile phone in our life. But in the course of two or three decades, we have simply got addicted to our phone and cannot even think of living a minute without our phone.
Greenify helps in squeezing out as much as the battery as possible from our phone's battery so that it does not drop dead till the time you have got hold of the charger. So installing this app on your Android phone is a must. Additionally, this application has a lot more features that should help you get more out of your phone.
4. Root Explorer File Manager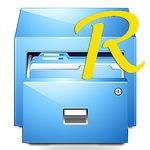 Keeping track of the old files and folders in your Android device can be really difficult and time-consuming as well. Root Explorer helps in keeping track of all your files and folders and get access to them easily. Though this is particularly meant for users whose devices are rooted, but other users can also use it for zipping or extracting zipped files and for performing other functions.
If you don't have the rooted device, just use this application to manage your files. It is no different than a qualified file manager application. And there are greater chances that you would find it more intuitive and productive as compared to the native file manager application that we find on Google Pixel 3 and 3 XL smartphones.
Must see:
5. Kingsoft Office
For supporting office documents on your Android device, you would need an app. In Google Play you are going to come across many such apps but all of them come at a high price. Kingsoft Office is a free application which supports three application of Microsoft Office i.e. Word, Excel and PowerPoint.
Kingsoft Office comes with a lot of innovative options that will certainly enhance your Android experience. If you've been looking for a perfect alternative to Microsoft application, then this you should look no further. This application has everything that you ever need to manage your documents, excel files and presentation files.
Productivity is a word that has a relative meaning. Therefore a productive app that proves to be extremely time efficient for you, might not be so for me. So post us your favorite productive Android apps so that we can share it with our other loyal readers. That ends our list of best time management and productivity apps for Google Pixel 3 and 3 XL smartphones.
These apps should surely help you in making fewer efforts in the same tasks and save your precious time. Use the following comment section to share your thoughts and favorite apps with us. We'll be updating this list very soon with more useful applications. So, stay connected with us for more useful apps and tutorials.