Mobile
10 Must Have Accessories for Samsung Galaxy A7 [2018]
Launched this year, the Samsung Galaxy A7 is a pretty promising phone. It has a 6-inch wide display, a 4GB RAM and a 2.2 GHz octa-core processor. The internal storage is awesome at 64GB. It can be further expanded to 512GB using a microSD card. This dual SIM phone accepts two Nano SIMs. In this roundup, we gather some of best accessories for Samsung Galaxy A7 [2018] to get most out of this phone. These accessories should help you use this phone more effectively, productively and more fun.
Talking about the camera, this smartphone has a triple camera for taking really wide pictures. On the rear, there is a 24MP + 8MP +5MP primary camera and on the front, there is a 24MP front shooter to take awesome selfies. This is great for photography enthusiasts. Now, as a proud owner of this phone, you would want to make the most of it, right? Therefore, here is a list of accessories that you should own. We gather these accessories based on multiple factors like price, popularity, and usefulness.
There is no particular order for this list. And of course, this list isn't complete. You would many other useful accessories built for this smartphone. You can easily order these accessories on Amazon.com. Most importantly, these accessories won't hurt your pocket. These are pocket-friendly and you could use them with your other smartphones.
From essential to some currently popular ones, we gather them in this roundup. We hope that our readers would find this list helpful. If you any better one to share with us, do let us know through the comments. Without ado, we should start our list of must have accessories for this smartphone.
List of must-have accessories for Samsung Galaxy A7 [2018]
1. Mpow Selfie Stick Bluetooth
The camera of the smartphone is the main highlight. Thereby, you would obviously want to go in for a selfie stick to be able to click the best possible selfies. Mpow selfie stick lets you take better photos. It has a built-in Bluetooth remote control and is very adjustable. All you need to do is to switch it on and pair it with your smartphone. You will then be ready to take a snap.
The angle of your selfies will be the best with this selfie stick. You can get more people into the frame and capture special moments without any compromise. The best part about this selfie stick is that it is light and compact making it ideal for traveling. Being foldable, it can easily fit into your pocket or bag. It also has an extra wrist strap for additional safety.
You can buy it here.
Also see:
2. Soft TPU Crystal Clear Slim Anti Slip Case Transparent Back Cover
This transparent back cover helps in retaining the original design of your phone along with offering some amount of protection. With this back cover, you can save your phone from watermarks at the back and it will also prevent air bubbles.
Made out of TPU, this case is quite soft and flexible and fits your phone really well. The design of the back cover is such that you can easily fit your phone into it and also remove it whenever needed. The cutouts are just right, making it possible to use all the ports and press buttons without having to remove the case every time. It also provides you with additional grip and protects from minor falls.
You can buy it here.
3. [2-Pack] Privacy Anti-Spy Glass Screen Protector
This tempered glass screen protector is compatible with the new Samsung Galaxy A7. The special feature of this screen protector is that the screen is only visible to the person who is exactly in front of it. Those sitting around you can't see what you are doing with the phone!
Being scratch resistant, this glass screen protector can help in protecting the screen of your phone from scratches. Something you might not be expecting is that you can also stay protected from explosions! It is touch sensitive and provides HD clarity that doesn't let you compromise with the impressive touch experience of your Samsung smartphone.
You can buy it here.
Also see: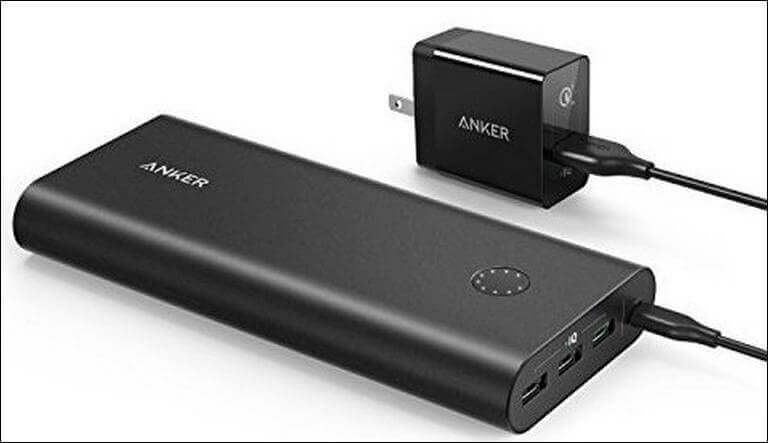 4. Anker PowerCore+ 26800, Premium Portable Charger
Anker is a well-known USB charging brand. With the Qualcomm's advanced Quick Charge 3.0 technology, this charger can charge your phone 2 times faster than the average charger. The PowerIQ technology helps in identifying the connected device and charges it at a high-speed. Also, see our list of best power banks for Samsung smartphones.
You can charge your device fully in half the time taken by other chargers.  There are 10 safety features in this charger so that your smartphone, tab or any other device stay protected.
You can buy it here.
5. Aeifond Touchscreen Sport Smart Wrist Watch Smartwatch Fitness Tracker Camera Pedometer SIM TF Card Slot
This smartwatch comes with so many functions and is meant for people of every age group. You can connect the smartwatch with your phone via Bluetooth and can do tasks like attending a call or replying to text messages. So, if you are working out, you can do simple tasks from your smartwatch itself.
The watch also has a pedometer, a sleep monitor, alarm clock, music player, anti-lost reminder, voice recorder and much more. Also the strap is very smooth, comferting and comes among best watch straps.
There is a multiple time-zone setting in multiple languages. You can also get your social media notifications on this smartwatch. Isn't it a complete package of happiness?
You can buy it here.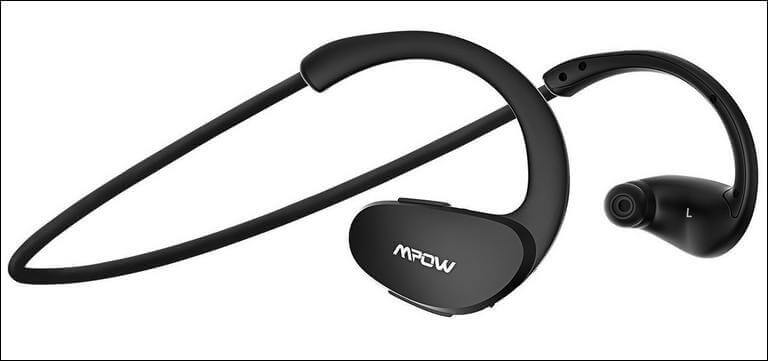 6. Mpow Flame Bluetooth Headphones
Are you into sports or are a fitness enthusiast? Then these Bluetooth headphones from Mpow are meant for you. Being water-resistant they don't get affected by sweat. You can get a rich music experience with these headphones. The ear hooks are designed such that they fit you well. You can play music for a good 7 to 9 hours with a 1.5 hour of charge! Sounds great, right?
These days, Bluetooth headphones have become necessary accessories for mobile users. It gives you a relief from the hassle of wires and complete freedom to work while you listen to your favorite music. The Mpow Flame Bluetooth headphones are good in terms of music quality and they won't come hard on your pocket as well. We suggest you purchase these headphones accessories for your Samsung Galaxy A7 [2018] smartphone.
You can buy it here.
7. Car Cup Mount iKross Universal Smartphone Cup Holder Cradle with 3 Lighter Sockets and 2 USB Charging Port
You can access your smartphone in the car by mounting it onto this Cup Holder Mount Mobile Power Station. It will fit well into your vehicle's cup holder. Made for those who want to use GPS, read notifications and use apps on the go. You can charge up to 5 devices with this. You can change the position of the phone easily and the credit goes to the flexible gooseneck that moves around 360 degrees.
While it makes easier to stand your phone/tablet, it allows you to use them as well. You can operate your mobile/tablet, charge it and do other things. If you frequently drive, we highly recommend you to use such accessories for better safety and comfort while driving.
You can buy it here.
8. Samsung 128GB 100MB/s (U3) MicroSD EVO Select Memory Card
The memory card is very important to get the most of your Samsung Galaxy A7. This memory card has a reading speed of 100MB/s and writing speed of 90MB/s. So, using this memory card is the best way to store your photos, videos, songs, and movies! The card and the data in it will stay safe from water and other harsh conditions.
Although. the Galaxy A7 comes with a pretty good amount of internal memory, still, there are multiple benefits of having a memory card. Keeping internal memory free as possible keeps the device running smooth and stable. Also, it could help you save your data from one device to another easily.
You can buy it here.
9. OontZ Angle 3 Enhanced Stereo Edition IPX5 Splashproof Portable Bluetooth Speaker with Volume Booster
If you are looking for a speaker that gives crystal clear sound and is also portable at the same time, you need to go in for this speaker. You can easily carry it around and it can be played when placed horizontally or vertically. Just connect your smartphone with it using Bluetooth and enjoy listening to music without any interruption. This can be used outdoors easily as it is water resistant as well.
These days such portable speakers are booming all around the world. The speaker technology is getting better each day. You can listen to clear music with a good blend of sound frequencies. The OontZ Angle 3 comes for just $26 with extensive features like loud volume, extra bass, water-resistant and most important it does have great looks.
You can buy it here.
10. Yocktec [9H Hardness] [Scratch Resist] Tempered Glass Screen Protector
This tempered glass screen protector from Yocktec is made for Samsung Galaxy A7. It is totally transparent and has great HD quality. Made out of premium materials, the screen protector prevents your screen from getting scratched due to everyday use. Though the Galaxy A7 [2018] equipped with gorilla glass, still taking further measures are recommended.
This Tempered Glass Screen Protector will protect the display screen from major and minor bruises that usually happen using the phone. Further, this glass screen uses an oleophobic coating that prevents the screen from being covered by oil and similar substantial liquids. Overall, we highly recommend you have this accessory for your phone.
You can buy it here.
That ends our roundup of must-have accessories you need to have if you have bought a Samsung Galaxy A7 [2018] smartphone. These accessories should help you use this phone effectively and with more fun. We hope that our readers would find these accessories helpful. If you have your favorite ones, do let us know through your comments. We would love to update our list with more useful gadgets and accessories.