Mobile
20 Best Games for Samsung Galaxy A30s, A50s, A70s
Whether you're looking for a super budget-friendly or something expensive, Samsung puts a wide range of smartphones right onto your table. This Korean brand promises good build quality smartphones loaded with the latest mobile technologies. To get more out of these smartphones, we have plenty of apps and games available on Google Play. In this list, we put together some of the best games for Samsung Galaxy A30s, A50s and A70s smartphones. So, you can pull most fun out of these
This list doesn't filter games in any particular manner. We have gathered these games based on multiple aspects like popularity, downloads, gameplay, user reviews and more. Let's get started with our list of some of those amazing games which have been proved as the weed for Android phone users since they have been launched.
List of best games for Samsung Galaxy A30s, A50s and A70s
1. Last Day on Earth: Survival
If you love to kill zombies(in games), then these games are for you. Last Day on Earth is the best free zombie shooter and survival game available in Play Store. The target of the game is simple: stay alive and kill those dead walking zombies.
Play this Android game with other clans too, you can connect them with the chat feature in the game. You will need to fight for everything in this game, but this will make yourself more attached to the game.
Your player will get a sort of tools and machines through which you can make your own modified and deadly weapons. You will need to create everything from scratch in this game.
Although this game is available for free on Play Store, there will be a number of game items that can be purchased through real money.
Download this game here.
2. Brain It On! – Physics Puzzles
This game will always be on the chart of the free puzzle Android games offline, because of the simplicity and addictivity of this game. You will be given a number of tasks to complete with your imaginary power.
Download this game if you are a physics lover and always keen towards the working of physics laws and rules, don't worry, you won't ask to solve any numerical or equations.
This game is also available for free on play store. Download this free Android game from the link below.
Download this game here.
3. The Walking Dead: Series
This game was firstly available on PlayStation 3, then after a while, this game was launched on the play store. With an overall rating of 4.5 and more than a million reviews, this app ranked among the top best Android games free of all time.
You will experience an amazing gameplay while playing this game as the graphics and storyline of this game will bind you to this game until it ends.
This is among the free best Android games available on the play store. If having one of these smartphones; Samsung Galaxy A30s, A50s and A70s, you must have this game installed on your phone. You can be sure of getting great visuals and gameplay.
Download this game here.
4. Alto's Adventure
Alto's Adventure is a snowboarding game, but it's not the usual snowboarding game. This game was nominated for the Google play award 2016.
You will love the gameplay and the visuals of this game. It's quite simple with its one-touch control which will let you down the beautiful hills and mountains performing the backflips.
The game has a piece of mesmerizing background music, which will make your game experience more soothing. This game was quoted as the best game by the top tech websites such as The Verge, Wired and Time.
This game is an excellent option for kids. When you see your child bothering you, just hand this game to them. Thereafter, you can do your work easily.
Download this game here.
Must see:
5. That Level Again: Series
This is one of the best puzzle Android games to tease your brain. You have no idea, how good this game is. This game has forced me to use my brain up to an extreme point.
The thing which makes this game different from the other games available on the play store is its unique gameplay.
Sometimes you will have to make your phone on vibration to clear the stage and sometimes you will need to lock your phone to clear the stages.
We personally recommend this game and it will always be on my list of free best Android strategy games of all time.
Download this game here.
6. Machinarium
Machinarium is full of Adventures with lots of brain-teasing puzzles. This game is literally for those legends, who can take their level of brain testing to a higher level.
This game consists of a number of adventures with quite interesting puzzles all around.
You will definitely love this game if you are a puzzle solver. This game is not for free on play store, but this game is more worthy than its price on play store.
Download this game here.
7. Shadow Fight: 2, 3
I guess you all have played this shadow fight 2 on your smartphone or of someone else's phone. If not, then you must install this game as well as its third part, you will experience hardcore gameplay with a feeling of a savior.
As Nekki (the developer company of shadow fight) says these games are the literally nail-biting mix of RPG and classical fighting which makes it one of the best fighting Android games for free.
You can equip your character with numerous weapons and armors and can perform various martial arts techniques to crush your enemies. The graphics and actions look really great on Samsung Galaxy A30s, A50s, and A70s smartphones as they carry a good display screen and powerful hardware.
Shadow fight 3 was released lastly, but this game is literally looking a tough competitor for its former part.
Download this game here.
8. Riptide GP: Renegade
It is an action-arcade water racing game, You will experience the future of hydrojet racing in this game with death-defying stunts. You will be a hydrojet rider who will be forced to race illegally through the city waterways, flooded ruins and so on.
You can unlock a number of astonishing vehicles as well as the new characters too whenever you take down an opponent or a boss
This game can be played online with up to 8-players and also locally in the split-screen mode with up to 4 players.
Download this game here.
9. LIMBO
Limbo has won more than 100 game awards including IGN's "Best Horror Game", now you can guess that why I need to include this game in my list of the best horror Android games of all time.
This game has a black & white theme, which generates an epic thrill and a different attachment to the game.
Limbo includes the combo of adventure and puzzles, which will make you stick with the game until it gets ended.
Download this game here.
10. Rayman Adventures
If you want to play a light game which is a combination of action and exploration, then this might be the game that you should give a try.
You will get detailed and amazing visuals in this game with quite easy controls.
Seek out for the Incrediballs in the game and bring them back home and these Incrediballs will help you further in the adventures.
Your adventure will include fights with minotaurs and many other monsters in this game and journey via various mysterious places.
Download this game here.
11. DISTRAINT: Pocket Pixel Horror
Distrant is a 2D psychological horror adventure game that was initially released on PC only, but due to its popularity, it was released on Android too.
This is one of the highest-rated games with 4.9 stars and more than a million downloads.
The game includes a mysterious and horror story that will amaze you with its climax. It will take a bit of time to figure out the story going off the game.
If you are a mystery solver and have a deep love for horror(like me), then give a try to this game. This game is on the top of the horror genre of free best Android games.
Download this game here.
Also see:
12. Hitman GO
This game is a beautifully designed turn-based game with diorama-style set pieces. You will have to push your thinking to take every single move in this game.
The game includes mesmerizing model-style visuals with a challenging game story to complete. This game is no different playing a console-quality game on Samsung Galaxy A30s, A50s, and A70s smartphones.
You will need to disguise yourself sometimes, and sometimes you will need to find the hiding spots to save yourself from enemies. As you will play the role of Hitman, so obviously you will have sniper rifles and even iconic silverballers.
Different game strategies will be needed to complete the game levels, sometimes silently and sometimes forcefully.
Download this game here.
13. Clash of Clans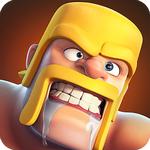 I don't think that there is any need to say anything about this game, as this is one of the most rated and downloaded games of play store.
This is one of the best free Android game for everyone, from a teenager to the adults of all ages. If you're looking for its alternative, then you must see this list.
You can build your own village and raise your clan to fight some of the epic wars in the game.
The network connection is a must for this game, which might be an issue for those who have a slower internet connection. This game is also available for free on play store, but there are some in-app purchases that will be in your hands.
Download this game here.
14. Mekorama
You would love this tiny robot stumbling around in this 3-D game. This game includes 50 beautiful puzzling dioramas with soothing gameplay.
The goal of this game is to take the tiny robot to the target position, which will test the efficiency of your brain somewhat.
As the game proceeds, the levels will get more interesting as well as tougher, but this is the beauty of this game which placed it on the list of the free strategical games of all time.
Download this game here.
15. Real Steel World Robot Boxing
Unleashing a robot in a fight is somehow much different and cooler than the usual fighting games. I just loved the gameplay of this game as well as the idea of this game.
You can fight in a multiplayer battle which includes about 100 million "world robot boxers". You can play it as a multiplayer on wi-fi and Bluetooth network too.
It's quite amazing to feel like a robot and fighting against millions of robots and that too without spending a penny for it.
Download this game here.
16. Smash Hit
Love to break the glass? if yes, then you this one is for you buddy. You will have to throw the steel(I guess) balls to break the glasses on your path without getting hit.
Its quite like a first-person game. You can't see the player, but whenever you swipe your fingers in the direction of the target, you will see those balls in the same direction on the target(if your aim is correct ;D).
Further in the game, when the levels will increase, you will experience a gain in speed and also in the number of balls in a single throw.
Download this game here.
17. Score! Hero
Pass, Shoot, Score and become a hero, that's what, this game is all about. This game became of the best soccer Android games of all time for the soccer players, the game consists of 540 levels to complete with a number of challenges.
Soccer lovers would really appreciate the gameplay of this game, as this game gives every emotion connected with a soccer game.
In addition, this game will let you enjoy every single strike due to its free-flowing 3-D score. Enjoy the game and be a Hero.
Download this game here.
Also see:
18. Stack
I personally find this game pretty much addictive and free time killing, this game became of the free best addictive Android games for time killing. Furthermore, this game has 3 different games in it and all of those are equally addictive and beautifully crafted.
All of the three games are of infinite mode, which means you won't be allowed to take your eyes away from the phone's screen.
Impulse, reflex, and patience are the attributes required to play all of these games.
Download this game here.
19. N.O.V.A. Legacy
Having a console-like experience on your phone is with this game. If you have ever played the "HALO" game on Xbox, then this game will remind you of that legendary game.
You will experience the best 3D sci-fi FPS in this game, which enhances the experience of your gameplay.
You can also play this game online with your friends up to 8 combatants, reach the top of the online leaderboards and achieve your destiny.
This game is listed amongst the best FPS Android games, which will prompt you to play it for once.
Download this game here.
20. Afterpulse – Elite Army
This game is new to play store and only supports from Android 6.0 i.e Marshmallow, But this game is worth to play if you love the army mission games.
Just like Call of Duty, this game has got the breathtaking gameplay with numerous weapons to use during the missions.
The good thing about the game which will force you to download this cool game is its cost, which is $0.
You can personalize your headgear, armor, equipment, grenades and other army machine guns and can choose the best weapons for the missions.
Download this game here.
We hope that our readers would like these games and play them on Samsung Galaxy A30s, A50s, and A70s smartphones. If you think that there should be a game that we missed on this list, then please let me know through the comments below.