Featured
20+ Best Games Like Clash of Clans You Should Definitely Play
You and we along with millions of other smartphone users already know about the famous strategy game "Clash of Clans". The concept is simple, you build a kingdom, prepare your army and protect it from other online players who are trying to loot you. Others try to loot your kingdom and you try to loot theirs, that's what the game is all about and it's not the only game in the strategy gaming world, there are many more games like clash of clans that we are going to reveal here.
No doubt, there are many other games similar to clash of clans but we have to give the credit of making such strategy games so popular to clash of clans. The game connected with players so well that it feels as if our kingdom is being looted in real.
Eventually, you may get bored with this or in fact, you are already bored with it that's why you have come here to find some alternative games to clash of clans. It's quite obvious, we all want to try out new things. To help you get the best games like clash of clans we tested some of them and here are we presenting you the best games similar to clash of clans, the highly popular strategy game.
NOTE: Just because any game is on number 10 doesn't mean it's not worth it, perhaps that's the only game you may like as taste in gaming varies.
List of Best Games Similar to Clash of Clans
1. Clash Royale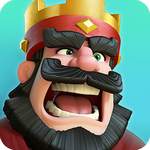 Clash Royale is one of the best games like clash of clans that also offers a 1 on 1 match, that's quite interesting. Get into the strategic mode and protect your valuables from your real-world online opponents.
You may see some similar characters in this game but shocked get shocked, this game is also owned by Supercell, the company that owns Clash of Clans.
You can team up with your friends to defeat the enemy, new cards give you new characters that help prevent the castle.
The game looks like as if the two competitors are approaching each other and you can see that in this image.
All you have to do is destroy the opponent's towers and win crowns, the opponent's army and character will stop your army from reaching their towers if you reach you win a crown.
The arenas you win will spice up this strategy and give you a feel of a new fight every time you try to challenge and defeat someone.
All in all, it's a worthy game to try and you'll surely like this game like clash of clans.
Download this game here.
2. World War Heroes: WW2 Shooter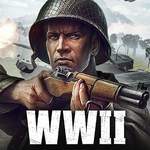 It's an action-packed strategy game. If you want to have some fun that involves pure real-world action like the real army and combine it with strategy, then this is the game you should go for.
Level up in this game and you will get to see the iconic heroes and characters from the call of duty franchise.
If you can't dominate and beat your enemies, then no need to worry, form an alliance with your friends and take their help to overpower your enemies.
You have to defend your base against attackers and go on the offensive in 3 modes: PvP, Survival, and Campaign.
It's a lot more fun for those who need some real looking characters and obviously for those who are a fan of the call of duty franchise since this strategy game is quite similar to it. And as said before, you will get to see the iconic heroes in this game on leveling up.
Download this game here.
3. Boom Beach
Another strategy game like clash of clans that are actually owned by the parent company of Clash of Clans, yes another strategy game by Supercell. Looks like they have tried to capture the strategy game market alone only.
Why the name is Boom Beach? Simply because you are attacking and destroying (boom) the bases and camps of your enemies which are built on beaches (islands), hence, Boom Beach.
The game gives you a new look as you see a lot of islands and beaches on the map where you can attack, unlike other games like clash of clans, you will see some water here also since it is based on a beach theme.
Download this game here.
4. Castle Clash
Until now you have seen real army base camps, islands and beaches and normal base and castles on land, now it's time to unveil the fantasy world and make a strategy there.
The graphics are quite and the gameplay is also decent, good enough to make you feel the fun.
The basic concept of almost all the strategy games like clash of clans is similar, that is to build a base for yourself, protect it from other real online players and attack theirs to loot and it also goes for this game similar to clash of clans.
The gameplay is totally different because the graphics and locations of the base are unique and it's quite popular as well.
Download this game here.
5. Dragon Mania Legends
The game is all about dragons, no other characters, it could have been a little bit if the developers have continued to update the game, it was last updated on 2016 which is something we don't like.
If you love dragons or dinosaur games and want to enjoy their powers in this strategy game like clash of clans, then there is no harm in trying out this strategy game.
Download this game here.
Must see:
6. Jungle Heat: War of Clans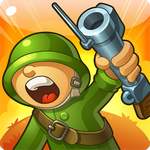 Time to heat up things with Jungle heat strategy game like clash of clans. There are some characters in this game that reminded us of some popular characters like hulk buster and Hulk Hogan (veteran WWE wrestler).
Develop your military base, train your soldiers, attack on others and rule the jungle world. It's gone wild this.
You also get to show off the power of your clans by taking part in regular tournaments where you will be joined by other players worldwide.
It's cross-platform compatible, which mean you can play it on social media and on almost any device.
Download this game here.
7. Vikings: War of Clans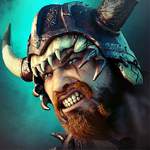 Time to unleash some wild, deadly, and beast characters into the strategy world. One of the best games like clash of clans that you must enjoy playing.
It's a popular game among android users, obviously, this has gained no popularity when it comes to comparison with games like clash of clans, clash royale, and castle clash.
There is one particular thing that you may like in this game and that's the gameplay and its graphics are awesome, try it and you will see it yourself.
Download this game here.
8. Star Wars: Commander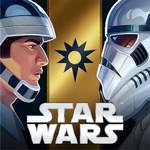 If you are a star wars fan then you are all ready to try out this strategy game like clash of clans. Once again, the concept is the same, the only thing that differs is the theme of this game which is based on Star Wars franchise and some other features which vary from game to game.
Until now, we were fighting for beaches, islands, castles, forests and army base camps but now it's about the whole Galaxy guys.
Here are some of the features of this star wars based strategy game:
CHOOSE to fight for the Rebellion or the Empire
TRAIN your troops to charge into battle
BUILD units and vehicles with multiple upgrades
DEFEND your base against enemy forces
COMPLETE original story missions and gain additional rewards
LEVEL UP your heroes, troops, vehicles, and more
BATTLE on different worlds within the Star Wars™ universe
TEAM UP WITH FRIENDS and allies to form the ultimate squad
This game is brought to you by Disney, so you don't need to worry about graphics that much.
Download this game here.
Must see:
9. Clash of Kings
Another one of the best and highly popular games like clash of clans, it's the clash of kings for you.
In this game, you are fighting for your kingdom, for the throne.
Clash of Kings also provides you real-time MMO battle against other online players, the popularity of this game is quite high so you will always get someone to have a battle.
This real-time strategy game supports multiplayer which gives us one more reason to download and play this strategy game.
Download this game here.
More Games Similar to Clash of Clans
The list has not ended yet, there are still some games like clash of clans that strategy games lovers must try, here are those games like clash of clans.
Clash of Kings
Clash Royale
Call of duty
Dragon Clans
Ninja Kingdom
Little Commander WWII TD
Total Conquest
Clash of Lords 2
Galaxy Life: Pocket Adventures
Pocket Fort
Lords Mobile
Seifefall
Stick War: Legacy
Total War Battles: Kingdom
All these are amazing games like clash of clans and you should surely enjoy playing these. We know you are overwhelmed with such a large collection of clash of clans alternatives and we will keep you updated with more strategy games like these.
You are welcomed to drop your favorite games like clash of clans in the comment box below, all suggestions are appreciated.