Mobile
10 Best Apps for Samsung Galaxy Note 10 /Note 10+
There is no doubt about the fact that every Samsung phone is a complete delight to use! The Samsung Galaxy Note 10 and Note 10+ have a silky-smooth user interface and the S Pen is the cherry on the cake. To get more out of these smartphones, the best one is the use of 3rd party apps. In this list, we have gathered some of the best useful apps for Samsung Galaxy Note 10 and Note 10+ for more productivity, usability, and fun.
They may seem to be a complete package but no matter how careful the developers are, there is always a chance of some kind of shortcoming. However, there is always a solution. Yes, there are many apps that you can download and enjoy all the exciting features of the smartphone. Get ready to make the most of Samsung Galaxy Note 10 with the apps we mention in this list. We hope that our readers would like these applications.
List of best apps for Samsung Galaxy Note 10 and Note 10+
1. Snapseed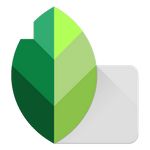 The camera of Samsung Galaxy Note 10 is simply superb and you can easily capture wide-angle shots. However, this is the age of getting perfect photos and that won't be possible with some interesting edits and intriguing filters! If you really want to make the most of the photos captured by Note 10, you have to download Snapseed from Google Play Store!
Snapseed is a full-on professional photo editor app that is available free of cost. If you are doing it for fun, all you need to do is simply click pics from your Note 10 and apply the filters available in Snapseed. This will make your photos ready to be shared on social media!
On the other hand, if you are a professional photographer, Snapseed is definitely the right tool for you. The app has advanced editing features that you need for working on your images at the professional level.
As this app works well for the novice as well as the pro, you must have it on your Note 10!
Also see:
2. SwiftKey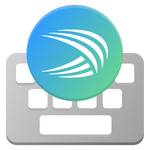 The keyboard provided by Samsung is amazing and you can get all the typing done easily with it. The Samsung keyboard has a handwriting pad that converts your handwritten content into text. If you are not actively using this feature, you can consider going in for another keyboard app.
The real strength of any keyboard is judged by its word and phrase prediction ability. Therefore, if you are on a lookout for a smarter keyboard that has auto-correct, gesture typing and a lot more to offer, you should choose the SwiftKey app. From the house of Microsoft, this app learns your style of writing and thereby helps you type faster. Apart from text, it helps you send GIFs and emojis too.
SwiftKey matches your typing style by learning the nicknames you use, the frequently used emojis as well as your slang. This way your near and dear ones can receive the right reactions! The app also has free themes and designs to cater to different tastes. It has predictions and auto-correct that works well and hence helps you send error-free messages. Make the most of your Galaxy Note 10 with SwiftKey!
3. KM Player
In case you are not happy with the existing media player on your Note 10, you can give KM Player a shot. It is different from most stock players as it extends support to all the popular media formats. Moreover, you can smoothly play 4K HDR videos on it.
It has exciting features like network streaming and speed control. It even plays offline music for you. If listening to music and watching videos is what you like, then this app is definitely for you.
Do you find transferring files from one phone to another a hassle? We have your back! Download ShareMe and see how easy your life becomes! This ad-free phone to phone file transfer app does not need the internet. The app will not eat away your mobile data and that seems like a huge pro!
ShareMe supports Android phones and the file transferring speed is 200 times faster than that of the Bluetooth. There are absolutely no cumbersome steps to follow. You can share a file with simply one tap. The user interface is quite simple and you will be able to use it easily.
It is easy to share the files and the awesome photos you just clicked on your Note 10 with your friends! The app supports a lot of languages and therefore can be used by most people all over the world.
Must see:
5. PanoramaCrop
Here is another photo editing app you would need when you are the proud owner of Galaxy Note 10. This is because with this phone you will happily click wide-angle shots but while trying to post them on social media (Instagram), you will realize that it won't fit into the frame.
It is at this juncture that you will need the PanoramaCrop app on your Galaxy Note 10 phone. This app helps split your wide photos so that you can post them in Instagram's multi-photo posts.
The app can slice 10 pictures at a time with a single tap. It also helps crop, rotate, zoom and resize pics. The best part is that the picture quality is not affected and there is complete support for HD images. You get to preview photos before saving them to the gallery. This one is indeed a boon for all those who love to post pics on Instagram!
6. SMS Organizer
We know that you get a lot of unwanted messages and your SMS box can at times be a mess! When you actually sit down to search for an important message, you probably won't find it. What's the solution? Well, get a little organized with the SMS Organizer.
The app lives up to its name and organizes your SMS inbox and sets reminders too! Don't worry, your personal data will not be uploaded online! The app selects offers from your messages and reminds you of them when you are shopping online or are making payments. It also helps you maintain a track record of bank accounts and wallets so that you know about all the expenses made.
Another exciting feature of this app is that it gives automatic reminders for many things like your appointment with the doctor, upcoming flights you have to board and the bills you have to pay.  The best part about the app is that it does not read your confidential information.
SMS Organizer can also be customized as per your needs and preferences. It lets you filter out the unread messages so that you don't end up reading the ones you have read already. You will be amazed to know that you can enjoy all the features of this app without the need for the internet.
7. Pixaloop
Pixaloop is one of the best apps that helps in blowing life into all the wonderful photos you have clicked with your Note 10. It has top-notch photo animation software that helps in creating moving images. Pixaloop is free of cost and lets you edit photos with user-friendly animation tools.
With a few taps, you can add animated effects to your photo making them ideal for Instagram. You will love this app if you are someone who has a vibrant life on social media. Photos can be adjusted and animated the way you want. Download Pixaloop and see how it changes your social media game!
8. Good Lock
From the house of Samsung, the Good lock app is great but you have to download it from the Galaxy store as it isn't pre-installed with the phone. Those of you who love to customize things will find this app very handy.
Right from changing the appearance of the task manager to customizing your lock screen, the Good lock app has a lot to offer. Downloading it will take you to the thrilling world of Android customization.
Must see:
9. PaperDraw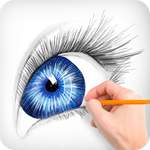 If you are in search of a great painting application, PaperDraw is the best. It lets you draw and doodle with ease. The app has paintbrushes of different styles that help you in drawing with perfection. This app is your perfect companion when you want to stay occupied on a long flight or during free time.
It has tools that imitate the function of a real paintbrush and eraser. They don't get stuck like the ones in other apps and are silky smooth. The base map helps you learn drawing. Even a photo can be chosen as the base map after it is turned translucent.
Complete the drawing and reveal your artistic skills on social media. You can add text input, customize the cover as well as the background color of your creation.
10. AMOLED Wallpapers
You must have AMOLED Wallpapers if you like dark wallpapers. Black colored backgrounds will help you save the phone's battery which is in a way eco-friendly. Power consumption gets reduced and that increases your screen time by a good 15%.
Apart from that, it is easy on the eyes which is definitely a huge pro. Don't think that you won't have options. In fact, you will be literally spoilt with choice. There are a lot of interesting categories to choose from.
That ends our list of useful applications that one can install Samsung Galaxy Note 10 and Note 10+ smartphones. These should help in getting tasks easier on these phones.