Featured
10 Best Apps for Samsung Galaxy A50
Exploring useful apps through has a new meaning for you if you're having this most recent smartphone from Samsung. All you need is to consider the latest options you have in an innovative way based upon which best quality results are obtained with an overall. In this list, we have gathered some of the best / useful apps for the Samsung Galaxy A50 that should help you get the most out of this smartphone.
While Samsung has packed this smartphone very well with stock applications, still you would need some third-party apps for different purposes. Whether you want to customize your phone, manage files, or do some official/personal work, you need dedicated applications. From different genres, we have created this list that serves useful Android apps that should help you get more comfortable with this smartphone.
Almost every application is completely free and available on Google Play. This list is not formatted in any particular manner. Based on real user reviews and usefulness, we have collected these apps for the Samsung Galaxy A50. We hope that our readers would find this list helpful. Please share your favorite one with us using the comment section present at the bottom. We would love to hear from your build this list further.
List of best apps for Samsung Galaxy A50
1. Waze – GPS, Maps & Traffic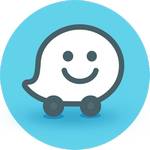 Travel and transport apps from Android are available for people who are prone to constant driving. Checking the Waze app when required, will prove to be highly effective with ease. Find the shortest route possible to reach your destination on time. Additionally, you get to make use of this creative app to make sure that you are able to realize the desired features in accordance with the diverse needs you got.
If you're finding an alternative to Google Maps that serves some additional features, then the Waze app is just for you. It has many features that make travel easier. You can use this app along with Google Maps.
2. BBC News
Android phones can now rely upon this smart app that helps in obtaining the latest happening news across the world in a jiffy. Setting the home screen to customize with some of the best features will prove to be highly beneficial for you. Download BBC News app to explore all the features you must in an extensive fashion, technology or anything that you interest.
Must see:
Nowadays, we don't get so much time that we could watch TV or read long news stories. Instead, you can quickly read the latest captures on this application. This should help you build more awareness in lesser time. We highly recommend you to install this app on your Samsung Galaxy A50 smartphone.
3. Eurosport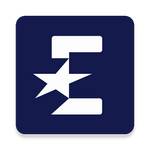 Are you a sports enthusiast dedicating your most time to football and other sports? Obtain exclusive coverage directly to your smartphone on a regular basis wherever and when you want. Latest schedules, fixtures, and stats are directly available on your phone with Eurosport app, that you can make use to organize your personal schedule in a precise fashion.
For the sports enthusiast, this app is a must. As per the current schedule, their journalists publish around 150 articles daily related to the latest sports news and events. You can easily capture details regarding ongoing or coming sports.
4. Flipboard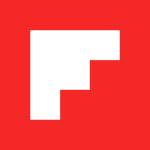 Android users who are tired of organizing their daily schedules in a conventional way will be able to find the greatest solace in this context. Flipboard is a customized app that lets users organizing their requirements in a highly advanced way. The availability of a flipbook for scheduling the content is another attractive feature that proves to be most effective.
When it comes to numbers, the Flipboard app is being used by hundreds of millions of mobile users around the world. They use this app to get organized feeds from different sources of their choice. The interface of this app/website very sleek and smooth. There's no doubt that it another useful app that you can consider to install on your Samsung Galaxy A50 smartphone.
5. Accuweather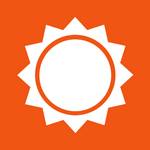 Accuweather offers a range of apps that are helpful in providing the latest weather reports in a customized fashion. Timely details about the current weather conditions prevailing at that time could be obtained directly into your smartphone in a new way. Perhaps, it is even possible to get daily and hourly forecasts as well due to which you get to organize your priorities in a personalized fashion.
More specifically, you can use its widget to get live details regarding the weather of the area. Right there, you can touch that widget to find temperature and weather, details of cities around the world. We personally use this application.
Must see:
6. Netflix
Online streaming of videos offers you better flexibility as far as watching your favorite movies is considered. Netflix subscription is necessary to customize your priorities in a highly efficient way. Perhaps, you can have personalized lists maintained and updated on a regular basis reflecting your diverse needs in the same way as you expect.
With the rise of the Internet, more and more people are switching from traditional cable TV to online services like Netflix and Amazon Prime. With such services, you can watch what you actually want to watch.
7. TED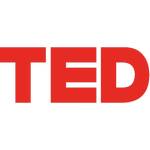 Android offers several smart apps to accommodate perfectly into your smartphone enabling you to realize the greatest features in a customized fashion. Talking and sharing your interests with others with utmost sophistication too is something that could be precisely realized in this context. Secure your priorities without going through any inconveniences as well.
Through TED app, you can follow your favorite mentors, watch their interviews and follow them. Or simply, you can find new mentors and inspirations from their speeches.
8. Amazon Kindle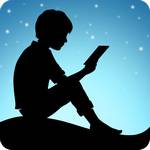 Avid book readers will find this app to be most efficient of all because of the wide range of features it provides in an exceptional way. Perhaps, you could download the latest copies from Amazon Kindle store online to experience the most comfort in a dynamic fashion.
Downloading the dictionary on an extra basis will add another dimension to your actual requirements so that you could explore your priorities in the same manner as you expect. This app is highly recommended to all Samsung Galaxy A50 users.
9. TuneIn Radio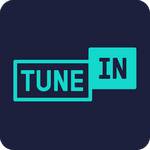 To Believe it or not! You have over 70,00 live radio stations covered across the world that need to be preferred as per your listening priorities with the TuneIn Radio app. Android smartphone users will be able to experience even better convenience with several such apps with similar features available to them when needed the most.
Non-stop listening experience could be realized so with crystal clear clarity maintained. Not only radio stations, but you can also listen to podcasts, music and much more. In short, this app is like an all-in-package that can install on your phone.
10. Shazam
Music fans get to take pride in this valuable app: Shazam, which has the latest features included. Maximum updates are included in sync with your latest requirements. Obtaining features that are on par with Amazon MP3 too is possible for you offering the best convenience.
The Shazam is among the best apps available for mobile users. Developed by Apple, this app brings music, videos, and lyrics all together in one place. That makes this application so special and it worth to stay on your Samsung Galaxy A50 smartphone.