Internet
How to MAKE MONEY With a Podcast — 2021 Guide
"Can I make money with a podcast?" Most ask themselves this question when they go beyond the 1000 listeners barrier and analyze how to take the leap that will allow them to obtain greater benefits. We have this guide, where details important to tips to learn how to make money with podcasts and boost your audience and earnings.
In recent years, multimedia platforms have become channels to generate money online. Activities such as making a podcast or broadcasting via streaming have become increasingly popular, thanks to the versatility with which we can work doing an activity that we like.
There are several ways and strategies to start monetizing podcast successfully, which we will explain below:
Reasons to Create a Podcast
People who create podcasts, it is because they need an accessible channel to get messages to the audience. This content can be developed based on different themes or approaches and have work, recreational, or even a mixture of both.
However, there are other reasons such as lack of competition. Podcasting continues to be a little-explored channel, so we can find niches without any development, which are ideal for creating innovative content and being considered as references in the medium.
Additionally, podcasts can be very useful to complement 360º strategies, with which we can build trust with potential clients or followers. The objective of this technique is to facilitate access to the content at any place, time, or platform for Internet users, so they can listen to a podcast, watch related videos on YouTube or Instagram and read on blogs or audiobooks.
Monetize Podcast— 10 Ways to Earn Money
In general, any podcast has the potential to generate income, it is only necessary to implement business-focused strategies to achieve the desired objectives. It is essential to analyze the market, offer quality content, study the listeners, and do an impeccable editing job. Here are the best ways to earn money from a podcast:
1. Affiliate Marketing
It is one of the fastest and easiest ways to generate income, it works like most affiliate systems: a special link is created and for each sale or registration made, we get a commission.
There are many platforms to monetize podcasts, such as affiliate programs, the inclusion of recommendations on services, courses, products, stores, or even the Amazon Affiliate program; all will allow you to earn money without the need to look for specific sponsors.
For this first strategy to be a success, it is necessary to offer valuable content, in this way they will be attracted and hooked with persuasion techniques
2. Sponsors
In the previous tip, we mentioned how sponsors are a great way to make a profit. The way to develop this strategy is simple, they will only have to look for sponsors or wait for them to contact them.
If you want to take the first step, you should contact the sponsors who advertise in other podcasts with similar themes to yours. In this way, they will be sure of two things, that the sponsors know the value of podcasts and that they will not have problems of mismatch. Once an agreement is reached, they will have obtained their first sponsor, which will undoubtedly open the doors for the next ones to arrive.
A great advantage of choosing sponsors is that it allows us to have control over what we recommend to our audience and what they listen to; which is especially important if we work on our personal or business brand.
3. Ads inserted
Spreaker, one of the most popular podcast monetization platforms, has a program called Ad Revenue-Sharing, which automatically inserts ads in audio format into podcasts. These appear before, during, and after each episode, very similar to Ads on YouTube.
To activate the ads, you will need to be premium subscribers on the platform, go to the control panel, and configure the different options. The only point against it is that we cannot control the type of ads that appear, so they may not be related to our niche.
4. Subscribers
One of the platforms for listening to podcasts best known by the Spanish-speaking public is iVoox, which launched the iVoox Originals platform a couple of years ago. A system containing a series of podcasts with paid episodes, which listeners can access by subscribing to a package.
After its launch, iVoox communicated that its objective with the Originals version was to give sustainability to the time and passion that it takes to create a podcast. To access iVoox Originals, you must contact the platform.
5. Business model with Premium Content
In 2018, iVoox launched a subscription program for fans, with the aim that they could make financial contributions to podcasters. This system allows that by acquiring memberships we can generate money; and although its operation seems quite simple, it is necessary to explain to the audience how it works, in order to avoid possible inconveniences.
The great advantage of these services is that it allows offering premium memberships to private groups they have on Facebook, YouTube, Twitch, or other platforms, in this way it is possible to maintain the premium character on all channels.
On the other hand, this strategy has a downside and that is that to generate acceptable income, you need an audience of at least 10,000 listeners per episode, which could be too much for those who are starting. However, there is always the option of having a purely paid podcast.
6. Sell products and services
The most effective way to be successful following this strategy is, selling without selling, that is, telling what they do to listeners, product opinions, news, giving a personal opinion, success stories, and other information that manages to communicate the special so that the audience wants to try it.
7. Crowdfunding campaigns
A highly valued option is obtaining financing through Crowdfunding campaigns. Through the collaboration of patrons, you will have the option of launching a new season or podcast, raising good sums of money. However, following this strategy can be more complicated than it seems, because Crowdfunding is a world in itself and it is advisable to inform yourself very well before entering it.
8. Replicate the Podcast on YouTube
Another simple way to make a profit and increase our subscriber rank is by publishing episodes on YouTube. With this, we will be able to monetize in different ways, such as the number of views or the inclusion of the ad system. Best of all, it can be done manually or automatically, through the use of plugins.
9. Produce and edit podcasts
In addition to a private podcast, they have the option of creating, producing and editing podcasts for third parties; being able to be a company, an entrepreneur or any other person in general. To be successful, they need to know the basics of podcasting; such as feed concepts, integration with platforms, the inclusion of music, effects, RSS, professional voice-over style, among others.
10. Receive donations
Finally, we have an alternative that can become the most complex, if it is not handled correctly. To be successful in receiving donations, you must use one of the platforms to monetize podcasts such as Patreon; with which they can offer different packages to listeners based on their contributions.
Additionally, they must consider aspects such as the theme of the podcast, have a good promotion, have a growth strategy, and above all: have addictive content.
The key: When to start monetizing a podcast?
There is no such thing as "the best time to start monetizing podcasts." However, the key may lie between its creation and obtaining the first 1000 listeners. It may seem early, but it all depends on the type of monetization strategy you want to implement. For example, promoting your own products or services could start with the creation of a podcast, but a Crowdfunding strategy requires a consolidated podcast.
It is necessary to consider aspects such as online presence, that is, before creating a podcast to monetize, a great idea is to have a professional blog and implement SEO and Digital Marketing strategies to grow and integrate both channels. The objective is to increase the audience and generate more income by easily segmenting the audience.
And for them to be successful, we recommend the Fiverr course that teaches you to Launch, Market, and Monetizes a Podcast from Scratch.
The million-dollar question: How much money do you make from a podcast?
There are many factors that go into the monetization of a podcast and each one influences the profits that can be obtained. Some of these are the number of listeners, monetization strategies, among others.
For example, podcasters that average 1,000 to 2,000 listeners typically receive between $ 50 and $ 100 per episode. Although everything will depend on the level of profitability that the podcast has for the sponsor since the value could gradually increase or decrease.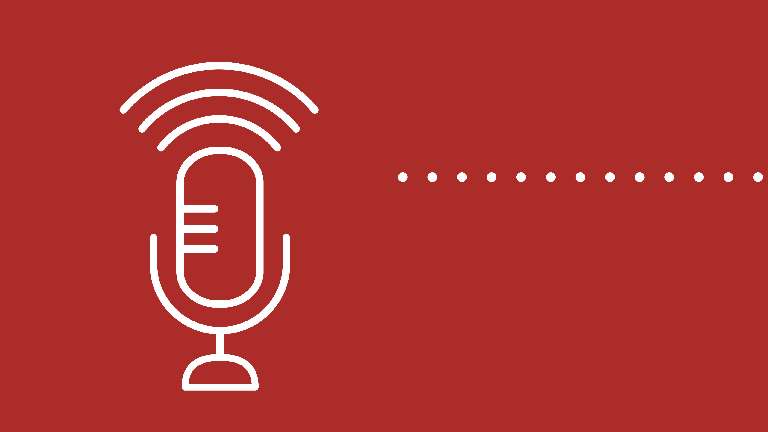 6 Tips for podcast success
The success of a podcast involves different elements, such as quality content, adequate recording equipment, advertising, time, and so on. However, many podcasts have all these elements and still fail to achieve success. So that it is not your case and you can generate considerable profits with your content, apply the following tips for success:
1. Choose interesting topics
It may seem obvious, but it is essential to choose a profitable niche since this will be the first key point for the podcast to be successful and to generate monetization.
In general, the easiest topics to make profits are those related to health and pop culture. Although any niche that has a good number of followers can make great profits, so we can find themes that focus on TV series, film franchises, comics, fashion brands, real estate, among others.
The important thing is to find a niche that we are passionate about and that we are aware of.
2. Choose a specialized theme
A very simple mistake is to try to cover many points at once, instead of specializing in one and getting the most out of it. For example, if our podcast is about video game consoles, it is better to segment a single brand rather than talk about several at once, unless the episode is about the comparison between consoles.
At first, the segmentations will make you have few listeners, but over time you can expand the audience and subject.
3. Take care of the production quality
It is not necessary to have a professional recording stadium, to have a standard quality it will be enough to have a good microphone, a quiet room, and a minimum of knowledge in editing, which can give a more professional air to the episode.
4. Persevere, persevere and persevere
Many newbies drop out in the first few months because they don't see profitability or find their growth too slow for the amount of time and effort invested. However, perseverance is the key to success in any area of ​​life.
It is extremely important that from creation to consolidation, the conversion rate is known. This metric will provide in detail, the number of listeners that are being harvested with the effort.
5. Knowledge in sales
It is not necessary to take a specialized course in sales, but it is essential to have a minimum of knowledge that allows knowing how persuasion techniques and psychology work in marketing. All these instructions will be useful to guarantee that the strategies to be implemented will generate the expected income.
6. Invest in the podcast
Although it is possible to monetize a podcast without making any investment, the reality is that it could take longer than estimated or not obtain the same audience level as if you made a small investment. It is not necessary to have millionaire amounts, but it is essential to have the minimum recording equipment, perhaps a small advertising campaign or a designer to make the cover of the podcast. After all, no one will invest in a product if its own creator does not contribute to its growth.
It's a great idea to create and monetize podcasts. In general, there are many ways to earn money. you just need to apply each strategy in the right way. In addition, a great advantage of this channel is that we can implement almost all the options at the same time and monetize in different ways, which would help considerably to make the first profits more consistent.
On the other hand, there are many podcast sites like Google Podcast, Spotify, iVoox, Apple Podcast, or Spreaker; so they will have to choose in which their podcast would obtain greater notoriety and profitability. Although the advice that we have offered has been mostly directed to the iVoox platform, it is possible to apply it to each without major complications; in fact, monetizing podcast Spotify follows exactly the same guidelines.
So will you start monetizing your podcasts today?