Mobile
How to Install LineageOS 16 on Xiaomi Mi 8 [Official]
Although it is said that the MIUI operating system offers quite impressive features and easy-to-use interface, still there are many countless users who aren't fans of this firmware and lookout for something else. If you want to switch from MIUI firmware to another OS that offers better performance, stability, and security, follow this guide. We'll help you install an official LineageOS 16 ROM on Xiaomi Mi 8 based on Android Pie firmware.
Thus, while this third-party firmware brings better interface and performance, it also updates your phone to the latest Android firmware. The LineageOS is among the most popular custom firmware based on pure Google Android builds. This firmware has been developed by third-party developers team with an intention to improve performance, and stability on Android phones. Just a few days ago, LineageOS has been officially populated for this MI smartphone.
Since this custom ROM is an official one, there's nothing to worry about bugs or issues. You can have this LineageOS ROM installed on your Xiaomi Mi 8 smartphone. There are many advantages of flashing this firmware while ditching stock MIUI OS. The LineageOS is popular for its stability and performance. You can expect a good bump in overall performance and security aspects. This ROM has been optimized to serve better user experience.
This ROM is based on Google's Android builds and has been debloated very well for optimization purposes. Though this firmware brings plenty of new features and improves productivity, still there's one thing that you should know before you proceed ahead. This firmware has been distributed and developed by a third-party team and has no relation with MI. So, if you choose to install this ROM, that is going to void the warranty on this phone.
Therefore, we recommend you to read all the terms and conditions provided by the manufacturer regarding this smartphone. Once the warranty is voided, we cannot restore it and manufacture can deny to service it further. Thus, you should take this risk on your own. Also, during this procedure, your phone is formatted completed. That means, anything that is stored within this phone is deleted and if that happens, we cannot restore them.
Must see:
Thus, a general backup is highly recommended before you proceed any further. In order to be able to flash this LineageOS 16 ROM on your Xiaomi Mi 8, you need to unlock its bootloader and install TWRP recovery on it. Otherwise, this method won't work. Basically, the bootloader is like a protective shield that defies external changes. Thus, we need that to be unlocked first. And TWRP recovery helps to flash custom firmware and third-party mods.
Here are some prerequisites that you need to read and fulfill before proceeding any further:
Prerequisites
This custom firmware is officially available for Xiaomi Mi 8 smartphone. One shouldn't use this ROM on any other smartphone. That can lead to big troubles.
The LineageOS is developed by third-party developers team. Therefore, installing this ROM voids the warranty and we cannot restore it once lost. We recommend you check the warranty details and then proceed further.
In order to install this firmware, you need to unlock its bootloader. Otherwise, this method won't work and we cannot install this or any other third-party firmware.
Further, you need a custom recovery like TWRP to flash this ROM successfully. The inbuilt recovery has stock limitations that restrict the installation of third-party developments. If you want to install this custom recovery on your phone, then you must follow this guide here.
You must know that this action will remove everything that is stored in your phone including files, apps, music, and the firmware itself. Therefore, we suggest you create a general back up on your phone.
This process might take several minutes to a half-hour, therefore you must charge your phone at least 50%. That ensures that your phone remains turned-ON during the procedure.
That's about the required part. You must thoroughly read the above requirements and fulfill them. You must ensure to check your device model number. If you put this ROM to any other smartphone, that can hard brick it or result even worse.
Must see:
Now, follow the below steps to flash this official LineageOS 16 ROM based on latest Android Pie firmware on Xiaomi Mi 8 smartphone: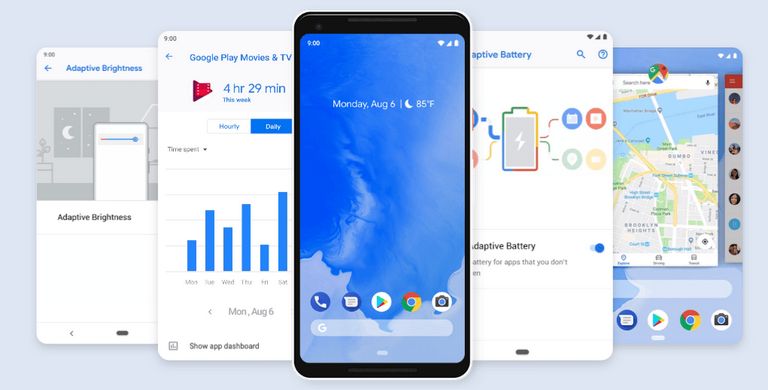 How to Install Android Pie based LineageOS ROM on Xiaomi Mi 8
Start by downloading the latest build of LineageOS for this smartphone from here. Put this file onto your phone's internal memory.
Now, turn OFF your phone using the power button.
Then, enter into the recovery mode using below steps:

Press and hold the Volume Down and Power buttons together for a few seconds.
Release the buttons as the boot logo appears on the screen.
Next, select the Recovery mode from the given option and tap the power button to access it.
Now, you should reach the recovery mode.

Under-recovery mode, tap on Install button, load the downloaded ROM package file.
Flash the ROM using the on-screen instructions.
Once the installation is completed, tap on 'Wipe' and perform this action.
Once it is completed, exit the recovery mode.
You're done with the installation part. Right after that, your phone should reboot and bring you the LineageOS interface soon. For the very first time, it might take several minutes that boot up completely. That generally happens after such procedures.
That's it, you've successfully installed the latest LineageOS ROM on your Xiaomi Mi 8 smartphone. This firmware should improve performance, battery life, security, and many other aspects. If you find anything that troubles you during this procedure, do let us know through the comment section below. We would try our best to reach out to you at the earliest with suitable solutions.