Mobile
The 7 Best SPY Android Apps in 2019 [+Free]
Android is leading today's mobile apps market as the Android smartphones are shaking the market every day with their lower prices and attractive features. Every day a new app is launching with a great usability feature. Everyone is getting familiar with this app's terms day by day as they are coming in mass terms. But among all of these, there are a few apps which make a foothold in the market in the battle of survival. In this list, we have gathered some of the best Spy apps for Android smartphones that you can use right away.
As the name suggests these apps are useful just like a private detective, they will lead you in your business or in your social work. These apps will also help you in finding your stolen phone. But we recommend using these apps with care as spy activities are illegal in some manner.
List of Best SPY Android Apps in 2019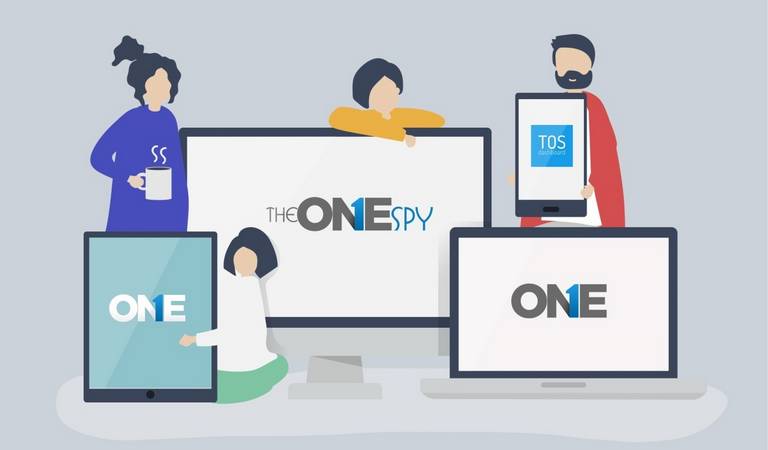 1. TheOneSpy
TheOneSpy as its name says the all. It's a number one Android spy app in the online market with 250 plus amazing and most advanced monitoring features. It is all in one package for any smartphone such as Android and iPhone. The application is great in its user experience and spying, tracking wise. The app/software offered the 80% features for non-rooted Android devices and it is the only app in the market who supports both types of working modes i.e. rooted and non-rooted.
Amazingly TheOneSpy phone tracker app offered free tracking app to its new subscribers as a trial version of 2 days along with 6 months of subscription on a 40% discount. Recording screens, Monitoring recorded calls, Live surround listening, and Retrieve the deleted data, Geo-Fencing and spying on instant messengers are the most popular features.
TheOneSpy have a multiple package plans according to the user's need from 1 month to 12 months and it costs you around $0.6 per day.

2. Cocospy Cell Phone Tracker
Whether you're a parent or business owner, the Cocospy Cell Phone Tracker, an Android spy app online has everything that you ever need to spy on your children and employees. It is a complete tracking suite that allows tracking calls, messages, apps, and user behavior. The tracking console gives detailed insights about the users. You can track the intensity of outgoing/incoming calls, which phone numbers are common, their lengths, which apps are being used most and many more.
To add more power within your hand, through this application, one can track user activities like WhatsApp messages, Internet browsing history, GPS location, and time stamps. Overall, this application seems to give some good features. This application offers free access to some limited features so you can try this phone tracking app before making your purchase. Here's you can download Cocospy Cell Phone Tracker on your phone.
3. Xnspy
There's not much to say about this lowkey Android spyware but, that it should be your only pick for spying on Android devices. For one, Xnspy is fully discreet, meaning you won't be caught or embarrassed as an outcome of your snooping habits.
And not just that, Xnspy has some very advanced features for any spy app for Android. You can record calls, listen to the surroundings of a phone, take screenshots and even lock the phone or delete its data; all that without even having to touch the phone.
Xnspy comes for a very affordable price of just $8/month, which is significantly less—in fact,
50% less than its closest competitor, mSpy.
4. IP Cam Viewer Lite
If you can control your office cameras with just a hand swapping or what if you can control your security room cameras while lying on your restroom couch? Yes, this all is possible now with this amazing app, you can directly control your IP cams, Network video recorder, and CCTV or webcam via this app. It's also supportable for the tablet version.
There are a lot of features are provided in that and currently, the developers' team is working over it so it can be the most secure app of the future, options like mobile notification, audio recording after motion detection and all future technologies are going to be added in its upcoming versions. Here take a brief look over its features-
Features
Motion detection inside app works with all cameras attached to it.
Password protection to prevent it from other users.
2-way audio support for some cameras.
SSL encryption layer is used for best privacy setting.
5. Ear Agent: Super Hearing
What if you can hear a little whispering around you while talking with others or while working, that means no one can make bad words about you near about you. Yes, this all is possible now with just a small app that works with an application like Ear Agent but the necessary condition is that you must have an earphone for this as it works like an earphone.
For this, you have to just click on the center button and you can clearly hear the wording around you with high quality. And currently, developers are working over it to make it more extensible, with that you can just use it with Bluetooth device and hear the voice of the next room. You can also record what you hear for future references.
Here are the features with its current version-
Home screen widget is provided with the new version.
You can record files in mp3 format.
You can even hear the Chinese language as it supports it.
There is no issue with customer privacy as the developers don't track their voice records.
6. Automatic Call Recorder
As the name suggests it's used while the incoming call for recording it. For this you have to just install this app and take advantages of it. What about marketing area people where they every day deal with the customers who sometimes try to pressurizes them for doing illegal work now you can easily record their call with no chance to be caught. And then made a proof with it. After the installation, it will record your call logs automatically so you don't have to assign it every single time.
Here are some features with it-
It is totally free no hidden cost.
Call records in MP3 format.
It has also audio gain control so you can hear others recordings.
7. M-Spy
This is just like a revolutionary app in the apps market as its features are very cool and meet with the modern era requirements. What if you want a sting operation or something just like that here is the solution. Just install the M-spy app in the phone by which you want to spy and put at the place where you want to spy.
Now see the magic behind it, just send SMS on that phone with another phone. The SMS will contain the secret pin code number which is earlier makes by you. Now this phone will automatically call you back and you can easily hear what is going on in that specific room.
Looking cool and attractive so here it's with features-
Its call back feature is most attractive in it.
You have to send pin code mean no other can use it without your permission.
Conclusion
As an Android lover, I prefer that these all apps work specifically in sudden circumferences so before applying it in the real scenarios you just install them and check one by one as the current situation is not for checking so just check these all features. Because it's well said that don't believe on rumors just go ahead and check by your own as words can be falsified but you cant. Enjoy these apps with the easiness.