Featured
15 Best Samsung Galaxy S7 Cases [Best Protection]
We have been very conscious of our adorable and precious handset and if you have this flagship in your hand in the form of Samsung Galaxy S7 then the responsibility of protecting your phone become double. In this list, we have gathered some of the best Samsung Galaxy S7 cases for protection purpose, so you can use your phone without worrying about anything else.

Your phone needs protection which promotes durability as you cannot think of losing your favorite phone with your carelessness or with occasional accidents. Be firm and grab your attention from other priorities as I am rounded with a great list of Samsung Galaxy S7 cases which will suit your different mood or different need.
List of Best Galaxy S7 Cases for best protection
1. Olixar FlexiShield Gel Cases
Olixar FlexiShield Gel Galaxy S7 case is wonderful case and compatible with Samsung Galaxy S7 case. It does not add bulk to your phone as it is specifically designed to compliment the great look of your phone. It is raised on the corners which protect your screen when you keep its face down.
FlexiShield contains Quad HD panel, which is perfect in protecting your phone front and the sides. It sports a gel material which makes your phone more durable and strong. The availability of different colors is blue, purple, light blue and crystal clear.
You can buy it from here.
Must see: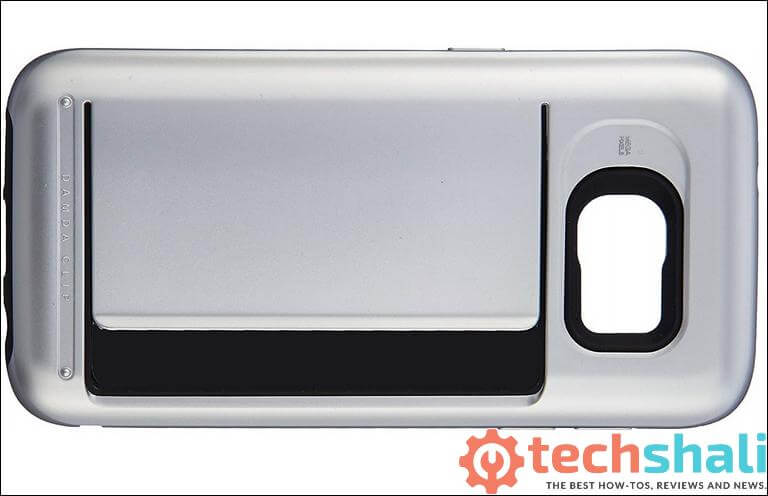 2. Verus Damda Slide for Galaxy S7
It has come with meritorious color which makes you feel complete and make you contemporary. It has different storage for different belonging. As you can hold in it cards, money and other papers as well.
This Verus Damda Slide galaxy S7 is spacious and can bear the number of things into it without making it appear overstuffed. The rear of the case is slide open which also shows the different compartment. It has tough hard-shell texture and good at absorbing shock without making it look bulky. It's one of the best cases which look appealing at its most and well that is satin silver design.
You can buy it from here.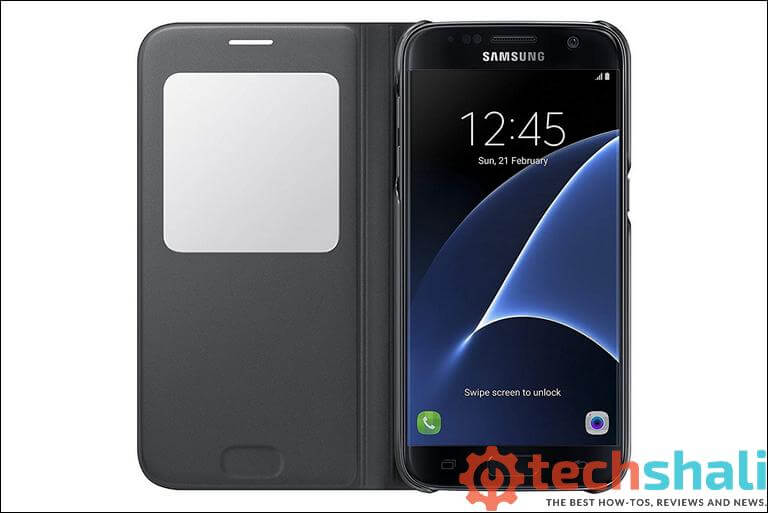 3. Official Samsung Galaxy S7 S View Premium Cover Case
The Samsung Galaxy S7 S View Premium Cover Case is extraordinarily happening and its look is peppy while carrying it you will feel proud. It contains rear cover and there is flip-out leather cover for the front.
It does not give too much weight to your phone and your screen will never become a victim of any breakages. You can view the development of the notifications and you can also check the incoming calls, time, messages and controlling music is also easy with this versatile case.
You can buy it from here.
Must see:
4. MOLLYCOOCLE Blue Butterfly PU Leather Wallet Purse
MOLLYCOOCLE Blue Butterfly PU Leather Wallet Purse cover is a synthetic leather case and it appears to be hard case which means unlimited protection from drops and scratches. You can flip it from top to bottom so you can use your phone with more comfort as all the controls will be accessible.
You can buy it from here.

5. Trianium [Clear Cushion] Premium Protective Case
Trianium [Clear Cushion] Premium Protective Case is made up of resilient polycarbonate and it is transparent in look and glossy texture does not deter your natural phone's design.
This best Galaxy S7 case is ideal for those who do not want the design of the phone hide as they believe their phone is best in look and its beauty should not be hidden inside.
You can buy it from here.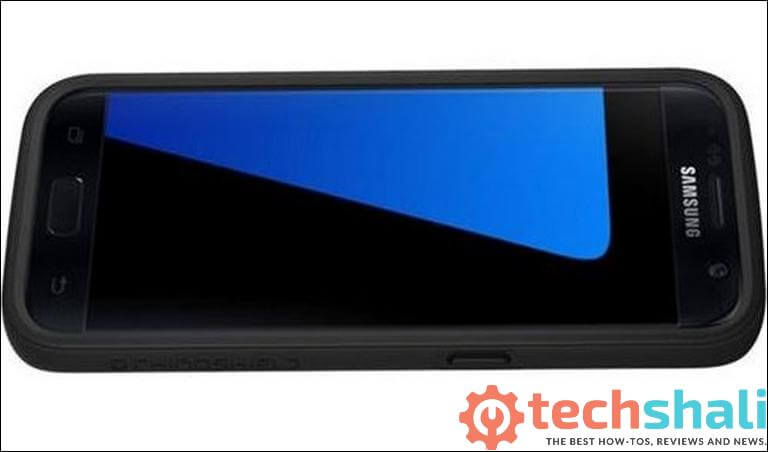 6. RhinoShield Bumper Case
RhinoShield bumper case believes in protecting your phone without letting you compromise its original design. It sports built-in wireless charging it is textured with matte rubber shield which is significantly wrapped around the corners of the phone.
It will not be affected by the contact of the hard surface as its side, rear or front is well-guarded with RhinoShield bumper case. It is available in dark blue and white and accustomed to Eggdrop technology, which is good in absorbing impact of 11.5 ft minimum.
You can buy it from here.
7. Tech 21 Evo Check
Tech 21 Evo Check is impressively compatible with your brand new Samsung Galaxy S7. It is impressively sleek and lightweight so carrying it will not add extra bulk to your phone. Its design is extra trendy and it is multi-colored which is indeed stealing my heart.
It is colored with red colored edges and smoky black rear is vibrant in looking which denotes its worth. You can check it twin color design such as pink/white, blue/gray, purple/white and so on. This Galaxy s7 case has impactology technology with FlexShock absorbs, which is good in repel impact.
You can buy it from here.
Must see: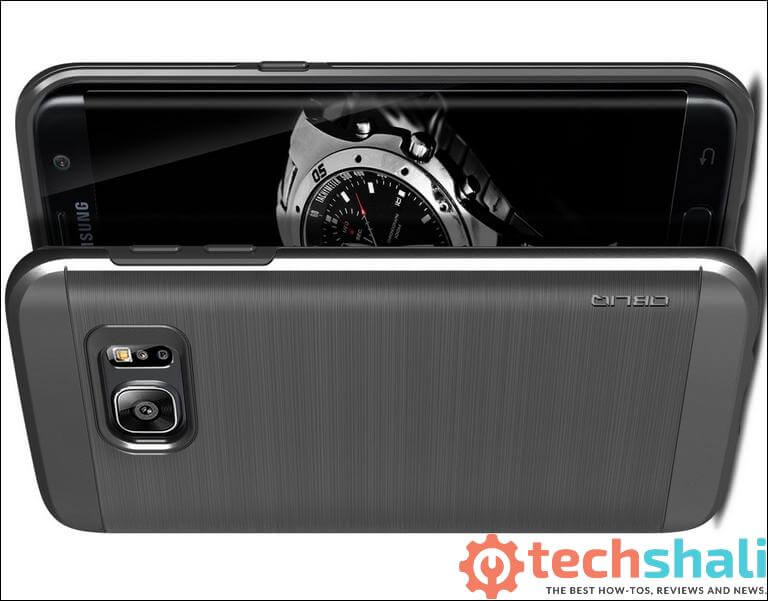 8. Obliq Slim Meta
Obliq Slim Meta is indeed good in offering stylish look to your Samsung Galaxy S7. It is well crafted with the Obliq design and there is a sleek look, lightweight and its matte texture boost the grip of your phone which will not disappoint you by slipping from your hand.
It contains two-tone black polycarbonate and titanium space gray metallic-style back plate, all these are amazing to give your phone protection plus style.
You can buy it from here.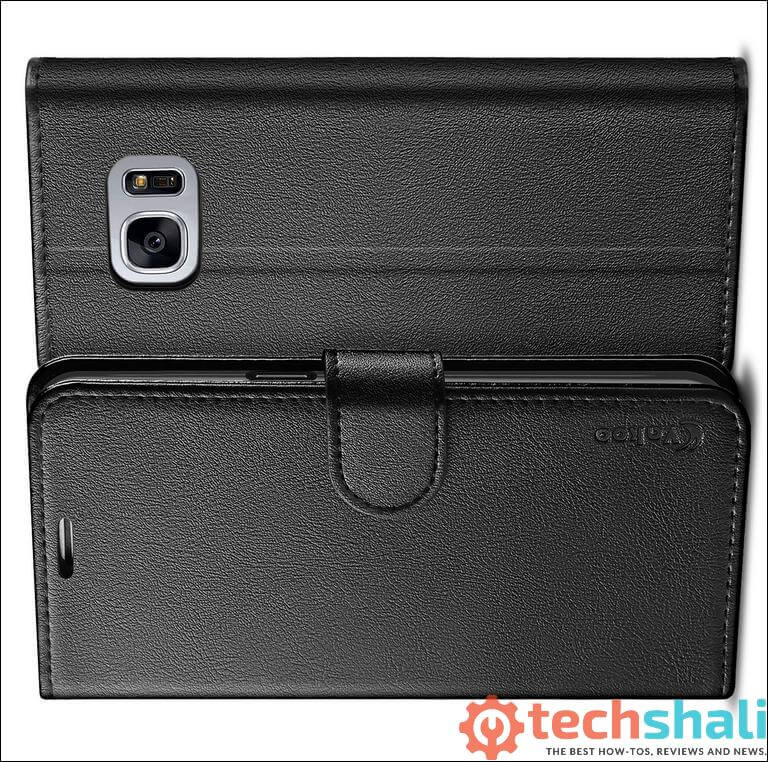 9. Black PU Leather Wallet cover
This PU leather wallet case is stunning in providing great safety to your phone. It is multi-purpose and its magnetic enclosure is so tight that no cards and money can fall from inside.
There is impressive detailing on its stitch around the corners and it is spacious for your different need. There is also screen protector and polishing cloth inside the box which is bonus for you.
You can buy it from here.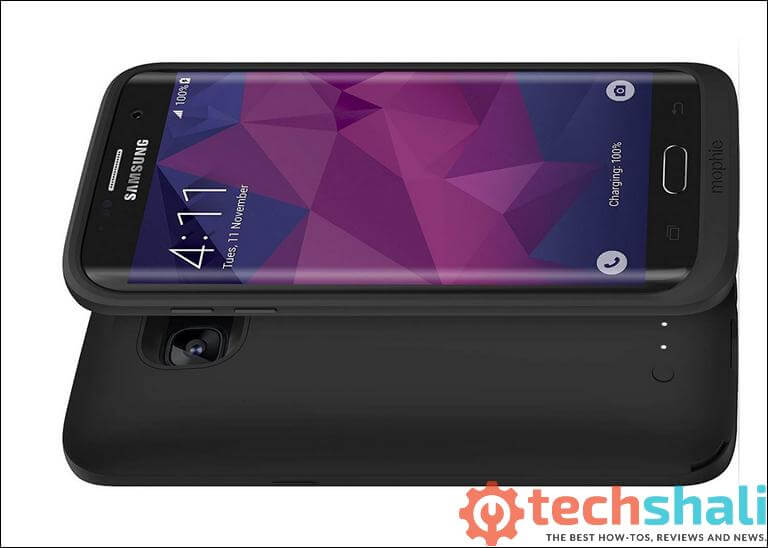 10. Mophie Galaxy Battery Case
This Mophie Galaxy Battery case is stunning in delivering the great performance when it comes to give best to your phone. It does offer you 3300 mAh battery power which is sufficient to give you more back up.
Any drops cannot snatch your phone's worth, so do not think twice before buying this battery case which is impressively compatible with your phone. It has cash holder and card holder which are accompanied with enclosure. It is quite safe to use battery case which will keep your phone safe from hurdles.
You can buy it from here.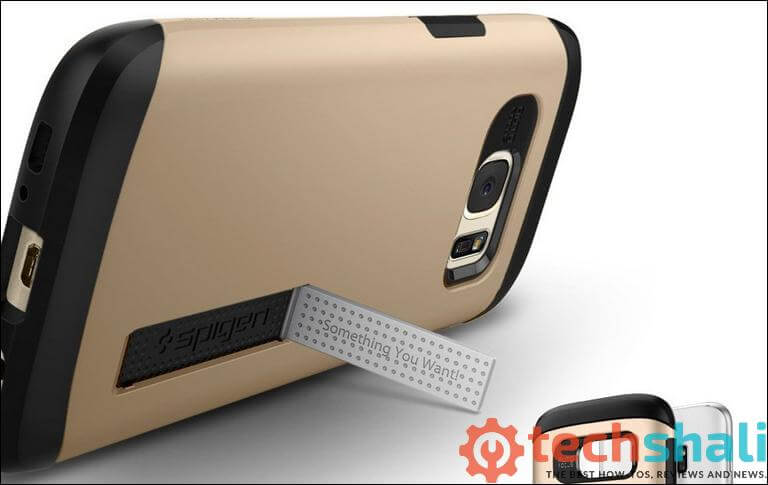 11. Spigen Galaxy S7 with Kickstand
It is so good when you have the privilege to keep your hands free from holding your phone every time. So this case is wonderful which will not only boost your usability in a different manner. It means you can have easy viewing of videos or for watching movies with the accompanied kickstand feature in this case.
Its bezel lip is for the protection of your phone's face when lie on a table or any surfaces. You can get this Spigen Kickstand case in nine different colors and pattern to suit your different mood.
You can buy it from here.

12. Lifeproof FRE Waterproof Galaxy S7 Case
If you can get the protection of your versatile phone from different environmental attacks of snow, shock, dirt and certainly from water, then you indeed do not want to lose its potency. The phone can survive under the water of 2 meters in one hour.
Its fingertip sensor and hear rate sensors can make the ports and buttons work even. It is available in different colors like black, white, pink and blue.
You can buy it from here.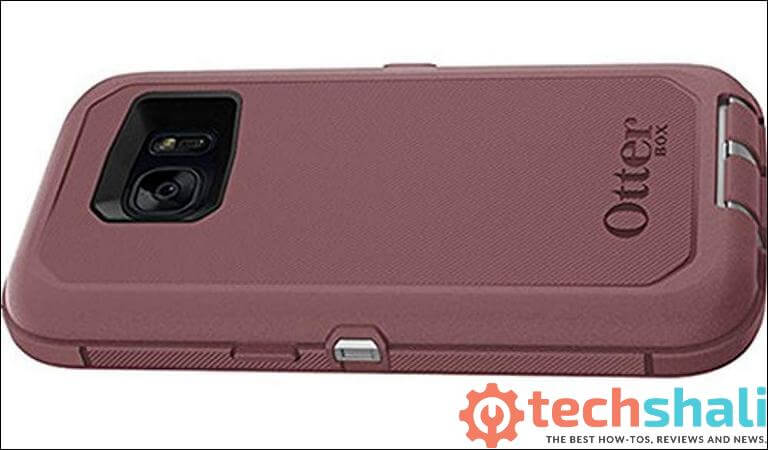 13. Otterbox Defender Galaxy S7 Case
The Otterbox Defender Galaxy S7 case is versatile and it can sustain the versatility of your phone. It has a wide range of colors and there is also belt clip for keeping your phone on your clothes or on your side.
It offers dual protection and ports and buttons are reachable in this case. Its hard inner shell constitutes an external cover wraps and screen protector as well.
You can buy it from here.
14. Incipio Feather Galaxy S7 Case
This case is for you if you do not want to add extra bulk on your phone. Incipio Feather is lightweight and durable as well. This is available in different colors like bright pink and purple. It is good in protecting your phone from scratches and bumps though it is quite impressing in pricing.
You can buy it from here.
15. Speck MightyShell Galaxy S7 Case
If you want extraordinarily responsive case this is the correct option for you. This case is available in four unique colors. Its hard shell and soft inner material are good for your sophisticated phone as there is no dearth of durability and protection from this case.
You can buy it from here.
Samsung Galaxy S7 will certainly make your life more colorful and your life should not get hurt so you need defense for your precious handset and case is the second name of protection for your phone.
It can avoid hassle of drops, scratches and can oil resistant, water resistant and other so no harm can touch your phone. Bring today worthy cases for your Samsung Galaxy S7 from Amazon which will make you land with different options.