Mobile
10 Best Apps for Samsung Galaxy S20 and S20+
The recently launched Samsung Galaxy S20 (and other variants) truly lives up to the expectations of its fans. Whether that's about its hardware or software configuration, it has sort of everything. Since it runs on the Android 10, there are countless applications to get the complete benefit of this flagship phone. In this list, we share some of the best apps for Samsung Galaxy S20 and S20+, to use this smartphone more effectively, for different aspects like productivity, personal experience, and education.
Talk about its hardware, powered by a 2GHz octa-core processor, it has an 8GB RAM. Samsung Galaxy S20 has a 6.2-inch screen with a 1440×3200 pixel resolution. The phone runs Android 10 and can be charged wirelessly. Coming to its cameras, this smartphone has a triple rear camera. The rear camera set up is 12MP+64MP+12MP. The front selfie shooter is 10MP and the best part is that the front, as well as the rear camera, has autofocus.
Now, that you know about its main features, you are probably planning to purchase it! It would be a good idea to know what all apps you must download on it to make the most of your swanky new phone that has some really exciting features. So, here we go! Here is a list of the top 10 apps for Samsung Galaxy S20 that you must have:
List of best applications for Samsung Galaxy S20/S20+
1. Frontback
The first one on the list is a photography app that allows you to capture pictures from the front as well as the back camera and share both of them as a single image. The best part is that the app lets you flip camera orientation with basic gestures.
You can capture a beautiful image in front of you along with your own reaction while doing so. It is an ultimate way of bringing yourself into the scene while clicking photos of family and friends. The Frontback app seems best suited for those who are eager to post their new photos on social media from time to time.  
Download this app from here.
2. Dropbox
The Dropbox app is the first app that uses the Cloud storage service and lets you save all your docs and files there. Whenever you want to access the data you can do it from your smartphone anytime. You will get a good 2TB storage space when you sign up for a free trial.
It will help you get organized because everything will be in one place, i.e. the cloud, that too safe and sound. Perfect for those who are always on the move! Also, important files can be accessed offline without the need for an active internet connection. There is also a document scanner that helps in converting notes, receipts and the like into PDF.
Download this app from here.
3. LastPass
The more we use technology, the more passwords we have to remember. What if you come to know that an app can do this for you? Yes, there are password managing apps to make your life easy and one such app is LastPass.
If you are in search of a password manager, we have got just the thing for you! Yes, LastPass is regarded as one of the best password managers for Android phones in town! Being user-friendly, the app lets you manage and remember passwords along with helping you in creating stronger passwords.
This app lets you synchronize passwords across various platforms, i.e. your desktop and mobile device. It is a great way to stay organized with all your passwords. Doesn't it seem like a good bet, especially if you tend to forget passwords easily?
Download this app from here.
4. Evernote
The Evernote app will be your savior when you are into taking notes. This particularly is relevant when you are noting down the important discussion in meetings. Right from email ids to schemas, it saves everything for you. The best part is that you can then access whatever you noted down from your desktop, mobile or any other device that at least supports an Internet browser.
For Android users, there is also a service that converts speech to text and that is simply wonderful for a super-busy soul. The application is very easy to understand and get started. If this is your first time, this won't take much time to get used to of it.
Download this app from here.
5. TickTick
Though it isn't very popular, it is regarded as one of the best to-do list apps. It lets you organize everything with its striking features. The app takes care of your needs by covering basic stuff like reminders, recurring tasks, and push notifications. TickTick does not stop with just that. It also lets you share your tasks with others which are very convenient when you want to share things with your family or workgroup.
So, you can make a grocery shopping list on the app and share it with your spouse who is heading out for shopping. The free version of the app is a few limited features, but the premium one offers you a lot more. You can try it for free initially and then when the need arises, you can go in for the paid version.
Download this app from here.
6. Podcast Addict
Here's something for those who love podcasts – Podcast Addict. This app has every podcast you would like to listen to with 750K podcasts and 20K audiobooks to choose from. Moreover, the user interface is so simple that you would not have any difficulty in using it.
With many exciting features, this app seems to be perfect for any podcast enthusiast. You have the option of searching for podcasts by category or carry out an individual search. It is quite easy to create playlists and the amazing part is that the app supports Chromecast and SONOS.
Download this app from here.
7. Pulse SMS
SMS apps are not new. With plenty of SMS apps around, you are bound to get confused. You won't be able to decide which one will be the best one for you. However, there is one app that is different from the rest and we are talking about the Pulse SMS app. This app has themes, GIF, conversations protected by passwords, a blacklist to keep spammers away, dual-SIM support and many more amazing features to boast of. Pulse SMS is a completely free app and it does not save or sell your data in any way.
This is a common concern for most app users. Also, you will not be bombarded with advertisements when you use this SMS app. Get ready to revamp the way you communicate with people with this exciting app. It lets you sync your messages across different devices you own and allows you to send and receive texts and pictures from your desktop, tab, smartphone or smartwatch from your phone number.
Download this app from here.
8. Glitch Lab
In search of a photo editing app that will let you make the most of your Samsung Galaxy S20's triple camera? There may be many apps in Google Playstore but Glitch Lab is one that has plenty of glitch effects that you are going to love. When you are looking for something that gives a retro look to your photos, this app is the best bet.
You get to choose from more than 100 effects and there is also an option to customize them. This ensures that your effect looks quite different from that of anyone else. The app is very easy to use and therefore you can go ahead and create art without any previous technical know-how.
Download this app from here.
9. Vanilla Bean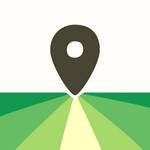 The life of some people revolves around food and there are others who are quite particular with their food preferences. A lot of people are adopting vegetarian or vegan food habits these days for their health and happiness. While with increasing awareness you can see a lot of plant-based food options in restaurants, you simply can't find them around you all the time. What if an app comes to your rescue?
Vanilla Bean app is just that. It will tell you where you can find vegetarian and vegan options based on your current location. The app has filters using which you can find places that cater only to vegans and vegetarians. You can also find places that serve gluten-free and organic food along with the ones that have locally sourced food on their list.
You are also free to filter restaurants and cafes by the prices of the dishes served there. Tapping on the restaurant in the result list will provide you with the details of the place along with its address and reviews.
Download this app from here.
10. SuperBetter
These days most people are stressed out and what can be better than an app that can help you get back on track? SuperBetter may not be a new app but it has been good at changing people's lives. It is a free app that helps you look after your physical and mental health with an approach that seems to be a game.
It uses an interesting way of instilling the right habits in you along with quests, beating up bad guys and a lot more. By completing the tasks given to you, you will be rewarded and unlock a new set of tasks. These will help boost you up in real life as well. With the help of the SuperBetter app, you can inculcate good habits in you and get rid of the unhealthy ones.
Download this app from here.
So, these were the top 10 apps that you must have on your brand new Samsung Galaxy S20/S20+ or another model. While there are many more apps that can change your life but we have stopped with 10 in this list. We hope you have found this post useful and are all set to download some of the apps mentioned here.