Mobile
Best Chrome Extensions – You Should Try Right Now
Google Chrome is a popular free web browser owned by Google and also the main component of Chrome OS in Google Chromebook. To use multiple functions on Google Chrome, we use Chrome extensions. Basically, Chrome extension is a program that adds a new feature to Chrome to make it more convenient for the user. Extention is available in the .crx package. You need to download the package then install them into your chrome extension. To get most out of them, we have gathered some of the best Google Chrome extensions that you should try in 2021.
Furthermore, many extensions available most are good, and some create issues that make changes in the behavior of the Chrome browser. For example, the adware developers may install an extension to Chrome without your permission that injects many ads while using the browser and it also increases the chances that your PC gets harm due to these ads.
List of Best Google Chrome Extensions That You Must Try
There are many good extensions available, so it's impossible to put all of them on our list. So instead, here are some latest and popular extensions that feature functionality, security, and optimize the performance of Chrome.
Smart Mute only allows the sound from the tab which is currently active, and as soon as you switch to the other tab, the music stops.
Also see:
Suppose you have a habit of opening certain websites in incognito modes like net banking portal or WebMD. Then, take with yourself this cool extension called an incognito filter.
Moreover, you just list down websites which you prefer to open in incognito. So, for example, you have a code for a net banking website added, and now when you enter the URL in the Omnibox and hit enter boom, it opens in incognito.
URL Render lets you preview the entire web page. Basically, its feature is to search a query on Google. After that, on the output page, you just have to point to the URL. Now, you will notice that it opens the entire page on the side.
If it's not readable, you can even maximize it. Most importantly, it works with all popular search engines.
4. Flags – Extension Tool Bar Menu
If you use Chrome extension, then here's a small trick to keep all the extensions under a single box.
Head over to Chrome flags and able to flag the extension toolbar menu by putting this: chrome://flags/#extensions-toolbar-menu into your browser's URL section.
This will enable an extension box that holds all your extensions under one toolbar. It looks neat, and extensions are easily accessible.
This extension lets you play YouTube videos on the browser in picture-in-picture mode. However, this extension applies to all video streaming websites like Netflix, Amazon Prime, etc. You can even use PIP to play your local videos.
Clickbait is not new everybody knows about it. However, this extension clickbait Remover has a feature to eliminate clickbait on YouTube.
It's a basic tool that smartly removes all the video recommendations and comments besides the video itself. You know what to do, right? After the video has finished, there's no autoplay.
So, this means the next video doesn't roll. YouTube Rabbit Hole will make sure that you only watch the video you have searched for and clicked on rather than moving on random YouTube recommendations.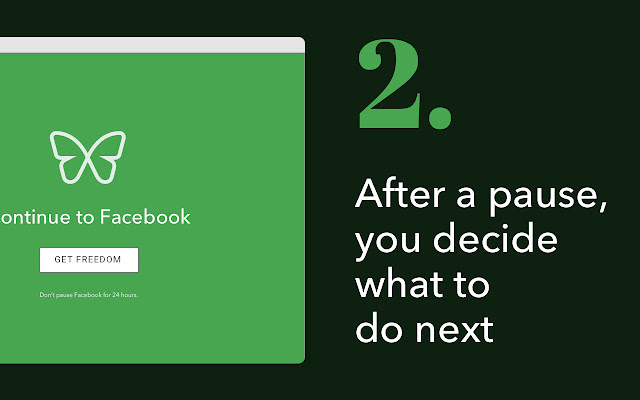 Pause by freedom extension creates a barrier between you and the social media websites. However, it can help to concentrate on your work or studies. So, if you are an office person and currently doing work from home, then you should definitely try this once. This will surely help you to focus on your work by blocking social media websites.
Conclusion
These are some of the best Chrome extensions that you should try right now. So, make sure to try these once. You will surely like each one of them. Well, that's all we have for you on this guide. Hopefully, we are assuming that this guide helped you. If you have any queries regarding this topic, please reach us in the comment section. Furthermore, if you are new here, visit our website regularly for daily tech updates.