Mobile
10 Best Android Browsers 2020 (Features Explained)
The Android browsers are more important for Smartphone usage comparing to the using browsers on PC / laptops for internet usage. You have less patience using the Internet on smartphones at the small screen with complicated multiple-tasking handling and it can wait for a while for browsing the sites on laptops when you are quite easily able to do other things such as word processing.
Since we are discussing here Android Smartphone usage and therefore sharing this list of best Android Browsers 2020 that you could use to save your data, and surf the Internet in a better manner.
1. Dolphin Browser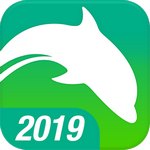 Dolphin Browser is such a browser on Android which a large number of Android users love it for its efficient performance and multiple features offered. It enables user browsing and surfing the sites with all supported and required plugins. You can have the flash support on the Dolphin Android browser as well as an ad-block extension to avoid the irritating ads on the screen.
It is a most suitable and best browser for the users who wants to privately use the internet without expecting browser to save those entire sites user visited, it is offering incognito mode in which user uses the internet in a separate window. According to the user reviews, the Dolphin browser has covered all its basic features which are essential in any best android browsers.
2. Firefox
It has been a long time since Firefox launched its Android version on the Smartphone. It was quite easy for the developers and team to reach the Firefox android browser in a position where it is known as one of the best android browsers and the reason is already enjoying a good reputation at the Windows platform.
Firefox Android version is offering really useful features such as enabling users to bookmark the site, enhance the privacy, quick sharing and the amazing support coming from its team. A user can also have additional plugins to improve the overall internet browsing experience. Its team is continuously engaged in updating the features over time.
3. Flynx
This is a unique style of a web browser that lets you surf the internet, opening the sites and multiple links at the same time without leaving the app and its main page. A user needs to open its main page for tapping on the news, articles, videos and other kinds of content to select which then opens in other windows in the background.
A user can then go to the other windows opening your stuff by tapping on its pop up window at the bottom. Since Flynx is a browser allows internet surfing in other windows which does not allow the browser to show you ads.
Other pages will never open as long as you do not tap on the pop-up bubble that appears on the side of the screen. Therefore, you do not have to leave the main interface page and open as many links as you want to see them all once they open in the background. This is the best android browser for the people who usually engage in opening multiple pages at the same time.
4. Ghostery Browser
Ghostery Browser is offering useful extensions that support Google Chrome and Firefox. It is one of its extensions that increases privacy and allows blocking all website trackers to prevent the check upon you.
Ghostery Browser has also got a good reputation in Windows and they launched the same version on Android. We cannot expect various features coming out this Ghostery Browser but at least it is good enough to meet the basic browsing needs on Android mobile. It is a great browser for people who need privacy and bookmarking feature.
5. Google Chrome
All Android smartphone users will get the pre-installed Google Chrome browser on their Smartphone and most probably find the best one. They do not need to install other web browsers because they get satisfaction from it. It has amazing features such as use the unlimited tabs on the Google Chrome window for ultimate web browsing experience. It is deeply integrated with the Android operating system which improves the Internet browsing speed and receives no viruses.
Therefore, these features make Google Chrome the best android browser for a large number of users. Since Android is also owned by Google and they have the same development team, which makes Google Chrome android version browser is one of the best android browsers in a technical point of view.
6. CM Browser
CM Browser received a large number of positive reviews users from the starting as it offers good privacy features. This browser has made strong emphasis over privacy and installed with passcode lock feature as well as incognito mode enables the user surfing the internet without leaving the record behind.
You can play all-flash required videos on CM Browser as well as install the ad-block extension. This browser is available in multiple beautiful themes which is a good feature. CM Browser is one of the best android browsers who need privacy and security.
7. Naked Browser
You may think of Naked Browser another ordinary web browser to use but do not judge it on the basis of its simple user interface. It is embedded with amazing features which overall improves your browsing speed. Its developers have made quite a good or amazing web browser in the name of Naked Browser, they did the excellent technical work which increases the browsing speed multiple times while using it.
On the other hand, they have compromised over its looks and User Interface. Being a user of the web browser, I will not give the priority to its interface but concerned about how it works. This is one of the best android browsers if you do not see its interface which does not look beautiful.
8. Opera Browser
The Opera browser is the one with continuously updating with the new and latest features available to any other web browser on Android, its technical team is striving and working hard to make Opera as one of the most downloaded Android browsers available.
They have launched its dedicated VPN using it and you can access any restricted site unfortunately currently available on IOS. One of its features is known as "Speed Dial" for saving your favorite sites instantly. Opera Browser is a good responsive design which allows its perfect use on Android devices whether Smartphone or Tablet.
9. Puffin Browser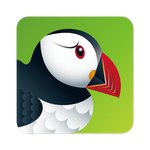 Puffin Browser is not the best android browser as others, it has own unique features which makes it best. You can have access to its strange features such as virtual mouse using for playing the games in its gaming mode.
Though you can also find other regular browser features in it such as an incognito mode for privately using the internet and other data saving features. The best thing about Puffin Browser is its Full Flash Support but it will be only available for up to twelve hours in a day which is quite enough. Puffin Browser is one of the best android browsers in its own style.
10. UC Browser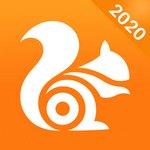 A UC Browser is very popular in the Android Play Store and enjoying the positive reviews from the user. There is a surprising fact about UC Browser is that it mainly targets users' lives outside America.
You can have access to its multiple amazing but regular features such as gesture control, ad-block, night mode, and data compression features. You can switch on its Facebook Mode feature and after that, your Facebook browsing speed will increase multiple times. UC Browser is enjoying 4.5+ ratings on the Google PlayStore.
We have shared with you the best android browsers available till the time period, you can also share with us any on the comment section if we missed any.