Internet
Why does YouTube ask for Age Verification?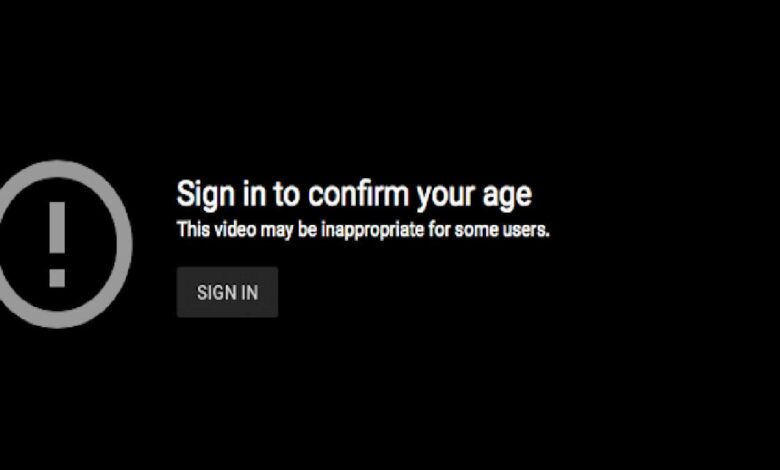 Not too long ago YouTube started insistently asking users how old they are. More precisely, such questions were asked many years ago, but initially, it was something formal, and only in the last six months has the refusal to confirm one's age become grounds for blocking the account. If YouTube asks how old you are, you'd better answer that question. Otherwise your account will be blocked. This is not Google's attempt to make more money, but a consequence of the hefty fine the company paid for not shielding children from content that
Interestingly, users from all over the world encounter this regardless of many other factors. This may seem like a bit of an odd decision for the service, but in fact, there is one particular story behind this behaviour. Let's get to the bottom of what this story is and what you should do if you receive such a notification in the first place.
Why YouTube is asking for documentation
If you've recently been asked by YouTube to verify your age, you might want to do it anyway, otherwise, you'd risk losing access to your account – and you're not alone in that situation. Google has recently become much more aggressive about age verification because of the huge fine the company had to pay. The reason for this has been a breach of child safety regulations. So the company is asking some people to show ID or credit cards for verification. Here's what to be aware of in this situation
Is it safe to send Google documents?
First, Google assures you that any data you provide is used solely for age verification. On its help page, Google says that if you verify your age with an ID, the company will remove the image as soon as the verification is complete. If you use a credit card, Google authorises a small amount to verify its authenticity, but no money is actually taken from the card. The funds are removed immediately or within a few days.
Be aware that Google will only ask you to upload your documents to a special upload site after you have logged in to your Google account. The company will never ask you to send an email or message with this data, so be careful if you receive a request from someone to do so.
If you don't provide proof of your age, Google will deactivate your account within 14 days and then delete all information from your account after 30 days.
At what age you can use YouTube
It's worth noting, however, that you don't have to be 18 or older to be able to fully use your Google account. Kids 13 and older are allowed to use YouTube and other services from the company. So you'll need to at least prove this age.
If you're under 18, you may not be able to access some videos and other content, but in most cases, you can continue to use your account as before you were verified. Children under 13 can also have their own Google Account, but it must be a controlled account managed by a parent or guardian. In this case, it should be set up with their parents.
Also see:
Is Google breaching security?
Google is doing all this because of a legal dispute. Since the company had to pay a $170 million fine in 2019 for violating the Children's Online Privacy Protection Act (COPPA), the company has become much more cautious in its handling of YouTube. Especially when it comes to protecting children.
This is partly the reason for the age verification, and it's where the confirmation requests come from. This includes selecting ads that can be shown to children or that are intended for adults only. And, of course, it protects children from offensive content they shouldn't be watching.
As you can see, the reason Google asks for age verification is not a reason to collect more data to make money. It's done to protect certain categories of users. Even if Google itself doesn't care that much, it doesn't want to pay fines, which means something has to be done about the situation.