Mobile
How to Update Android 9 Pie on OnePlus 5 and 5T
We know that soon OnePlus will roll out the Android 9 Pie update to their users. We can expect this to happen in the next several months. This Android version solely focused to improve the battery life and some performance aspects have been scaled up. If you quite impatient and don't want to wait for the official update, then you can install this firmware manually. In this tutorial, we'll help you to install Android 9 Pie based custom ROM on OnePlus 5 and 5T to update it. Thus, you get the updated firmware on your phone, access to new features and of course many improvements.
We should be thankful to developers who bring up such useful stuff all the time. Over the XDA forums, an unofficial AOSP ROM based on latest Android 9 firmware has been released for OnePlus 5 and 5T. That makes possible to update these two smartphones to this new firmware. Since it is unofficial, you might experience some bugs. As per the notes from developers, most of the functions are working fine except Hardware encryption, NFC and Volte (Outgoing doesn't work). Considering the gratitude of these functions, they cause any major problem while using this custom firmware. It should replace the current firmware with the Android 9 Pie operating system. Also, must see our list of best apps we gather for OnePlus 6, that work on other devices as well.
And we expect these disabilities to get sorted in next updates. While this custom ROM updates the firmware version, it tweaks the device for better performance and adds many useful applications. That we usually won't find on stock firmware. You must be certain with the fact that this custom firmware is not liked to OnePlus or Google any manner. This firmware has been developed and distributed by third-party developers/team. That means if you proceed further and install this custom firmware, it will void the warranty on your phone. You must know that such actions against the OEMs warranty terms and condition.
However, you can download grade your device to its native OS anytime you want. For accomplishment, you gotta flash the official stock firmware on the phone. That will restore the warranty and all other aspects. Since we are performing some sorts of custom operations, there are chances that we end up messing things. Therefore, we highly recommend you to create a backup of your phone before you go any further. This process will wipe the internal memory of the phone completely. Thus, you should backup all important stuff stored on the phone. Once we perform this action, there is no way to go back.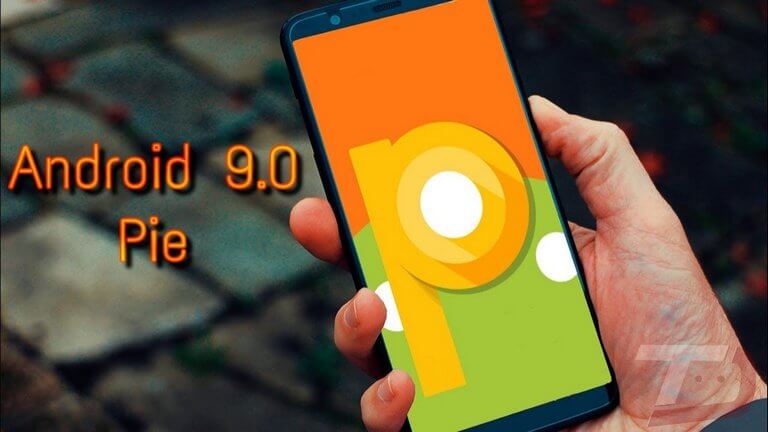 A general backup should work for you. You can back up messages, photos, contacts, videos, and documents. On the Google Play store, there are tons of such applications to backup your Android phone. Or you can simply sync your data on cloud services like Google Photos, and Google Drive. That will help you restore media and document files easily. In order to be able to flash this Android 9 based custom ROM on OnePlus 5 and 5T, you must have a custom recovery like TWRP. It's mandatory that you install the latest version of TWRP. Otherwise, you might end up bricking your phone.
A custom recovery like TWRP removes the stock limitations and helps to implement custom operations. Through custom recovery, it's easier to install custom firmware and other applications. Before we proceed further, we must discuss some important prerequisites:
Prerequisites
The custom firmware builds we mention in this guide have been developed specifically for OnePlus 5 and 5T smartphones. You're not supposed to flash it on any other smartphones.
A custom recovery is required to flash this firmware on OnePlus phones. You must install the latest version of TWRP recovery.
Installing a custom firmware voids the warranty terms and conditions. You must be aware of this fact and should make your decision wisely.
This process will wipe the internal memory of your phone completely. You must back up all the important stuff before you get this process begins.
There are chances that we end up messing up things. You might lose the data stored on your phone. Therefore, you should backup all the stuff.
Charge your phone to a good extent. It should stay ON while performing this action. Anything more than 50% is enough.
Make sure to read the above prerequisites thoroughly and prepare your phone accordingly. Now, we can proceed further update the OnePlus 5 and 5T to latest Android 9 firmware.
How to Install Android 9 Pie ROM on OnePlus 5 and 5T
The installation process is simple. If you've ever used the recovery mode, then there shouldn't be any problem. We just get into the recovery mode and flash this ROM.
The following instructions will help complete this task:
Download the AOSP Android 9 Pie Custom ROM for OnePlus 5 from →here and OnePlus 5T from →here. After you download one of these two, save it to your phone.

Make sure to download the latest build.

Now, turn OFF your phone using the Power button.
Then, boot into the recovery mode — press and hold the Volume Up and Power button for few seconds. Release these buttons on OnePlus logo appears. Now, use the Volume buttons to navigate to 'Recovery Mode' option and power button to enter into it.
Under the recovery mode (TWRP), tap on Install and browse for the ROM file.
Follow the on-screen instructions to flash this custom firmware.
Once you finish the process, just exit this menu by selecting 'reboot system now'.
That will force your phone to reboot. Very soon, it will turn up and take you to the new home-screen very soon. Just enter your Google account details to get started with new Android 9 user interface.
There you go; the above steps will help update your OnePlus 5 and 5T to latest Android 9 Pie firmware. Enjoy the goodness of this new Android version. We are hoping that our readers would like this ROM. Do let us know your thoughts and views through the comment section below.