Business
Top Features to Look for in an Employee Engagement App?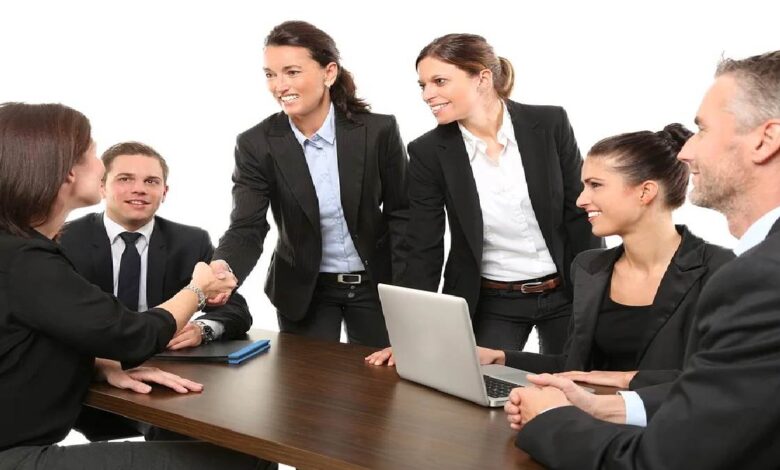 Fostering a happier, satisfied, and engaged workforce is the dream of any organization. It comes with a range of benefits, including better productivity at work, enhanced emotional connection with the organization and peers, lower employee turnover, and attentive customer service. For HR departments and communication professionals, improving employee engagement is the core aim of what they do.
But what is the best way to achieve optimum employee engagement? Simple answer is- incorporate technology into business activities. Technology is essential in creating digital channels that support and help with employee engagement. For instance, in a company where most workers work remotely and are deskless, incorporating a mobile employee engagement app with coordination and engagement features would do wonders.
Effective employee engagement help can make all the difference in supporting employee engagement across organizations, especially in such challenging times like today.
Let's now look at some of the top benefits of using one of the top employee engagement apps–
It allows them to work with a device they are already familiar with. They feel more confident once they learn all the skills. They feel that just like they can master any social media app, they will be able to master an employee engagement app as well.
An employee engagement app is all-inclusive. It makes all the employees feel included and a close-knit part of the organization irrespective of the nature of their work (remote or from the office).
Having said that, which features should you always consider when choosing an appropriate employee engagement app?
Let's look at the list of the top features many companies believe to be crucial for management and communication.
6 Features to Look for Before Choosing an Employee Engagement App
Instant messaging
Managers and employees need to be in touch with each other throughout the day constantly, and hence instant messaging feature proves to be extremely helpful in maintaining that touch.
It is not always practical to conduct face-to-face meetings or phone calls as they both can be disruptive for other employees in the organization.
Push Notifications
Push notifications can be used for several purposes, such as-
Sharing urgent organization-wide news
Share updated company ethics and principles guidelines
Targeted updates relevant to a particular department or team.
Push notifications can also be used for broadcasting emergency instructions to employees if need be.
Informing Employees of Upcoming Training Opportunities 
Employee engagement is enhanced and boosted if they see plenty of upcoming opportunities to hone their skills. The company can send all the information related to the training opportunities on the app and allow employees to enroll from their mobile devices.
This method is much more convenient and saves a lot of time too. HR management can track how many employees are enrolling for a particular session and follow through with their training.
Publish Company Notices
Notices are non-urgent yet important pieces of information that must be shared with all the organization's employees. An employee engagement app is thus the perfect platform to post such information. This could include-
Posting the latest results of employees' surveys
Applauding a frontline worker for putting in extra effort while dealing with a customer
Informing employees and the entire staff about a technical glitch that might affect work for some days ahead.
Informing staff about an upcoming event or an office party.
Social Communities
One of the most valuable features of an employee engagement application is that it supports various social communities for employees that share a common interest (work or non-work) related. These features enhance engagement and coordination among employees in the organization.
The employees can create various social communities and groups related to sports, photography, books, or recipes to engage with co-workers and develop valuable connections and relations.
Open Access for All
A good engagement app gives open access to all its employees, so everyone gets access to critical information and feels connected with the organization. It should therefore be available for everyone, both corporate and employee-owned, with iOS and Android phones or more. The access should be regardless of whether the employees have a corporate email address or not.
Open access enhances engagement for all the staff, including deskless workers, frontline workers, and previously disconnected employees.
Conclusion
Every business yearns to have a motivated, driven, and productive workforce. In the present times, where a large number of workers are working remotely, employee engagement remains the biggest challenge for the HR department.
Hence, more and more business managers and management owners are switching to an effective employee engagement app to make everyone feel inclusive, heard, motivated, and informed.