Mobile
10 Best Apps for Samsung Galaxy A8s
Recently launched, the Samsung Galaxy A8s smartphone's buzz is rooming around the world. This smartphone has a new look that many of Samsung fans were waiting. Over the top, this smartphone runs on the latest Android 9 Pie operating system that ensures that you get latest features. To get more out of this smartphone, we have gathered some of the best apps for Samsung Galaxy A8s smartphone for better usability, productivity and fun.
Based on available user reviews and features being offered, we have summoned these applications in this list. Though this smartphone comes with tons of pre-installed applications, still there are many that offer different productive features and abilities. And at Google Play store, there are countless apps, so you might find some best apps for yourself a tough job. In this list, we have enlisted helpful applications that should help you use your Samsung Galaxy A8s smartphone more smartly. Here is our list of recommended apps for this smartphone:
List of best Apps for Samsung Galaxy A8s
1. GOOGLE OPINION REWARDS
Google Opinion Rewards answer quick surveys and earn Google Play credits. This app is created by Google Consumer Surveys. It is very easy to get started. You can download the app and answer basic questions about yourself then Google will send you surveys once in a week it may be more or less frequent. You will get a notification on your phone when a small survey is ready for you.
A person can receive up to $1.00 in Play credits for completing it. The questions can be like Which logo is best and Which promotion is unique or When do you plan on traveling next.
2. AVAST ANTIVIRUS & SECURITY
Avast Antivirus app Android is a powerful antivirus app which anyone can trust with their closed eyes. The PC version of Avast Antivirus is one of the best free antiviruses. For those who want comprehensive cover, plenty of additional features are available as in-app purchases but it is completely free for simple security but if anybody wants to add external features including geofencing and remote data recovery then it is an in-app purchase.
Avast Antivirus is one of the most downloaded antivirus apps on play store because it is also a basic need for every phone.
Must see:
3. GREENIFY
Using the most from your phone battery is always necessary. The Lollipop version has its own set of battery saving tools, and many phones now offer power saving modes which sometimes work or not but you can use this application as an option if you don't have above things. The basic function of this app is to save battery because nowadays most smartphones consume battery very fastly.
Greenify runs in the background and tells how much battery various apps are using and it stops the apps you tell it to when you are not using them and as fast as possible defrosts them when you need to gain access this process saves the most of the battery of the phone.
4. CLEAN MASTER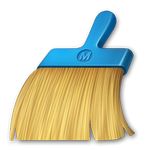 Master is a very basic need application for every smartphone users nobody likes having a slow device and Android somehow manages to grab digital detritus like a magnet in a junkyard which slows down the processor. Clean Master is the thing which a user needs to clean your phone or tablet. It is one of the best Android apps used for cleaning the junk of the phone.
The main function of Clean Master is to clean Junk File feature scans your Android device and remove out any unwanted cache and residual files from your phone. This app Android is completely free on play store and we highly recommend this application to maintain performance and stability on Samsung Galaxy A8s smartphone.
5. TASKER
Tasker function is to automate your phone for an easy life. Basically, it is a tasking app which performs your phones tasks according to your need if you really want to tinker with Android, Tasker is the most outstanding way of automating much of the functions which a person normally do manually. This app takes a little getting your head around, but the features of this app are unique and especially if you have root access on your phone.
A user can train its phone to open Spotify when you put your headphones in like it automatically respond to texts with your street address but for this, you have to feed the instructions in it then Tasker can automate the rest.
6. CM Locker – Security Lockscreen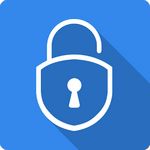 CM Locker – Security Lockscreen is a completely free app which you can download from play store, it sparkles your lock screen while it saves your important information. CM Locker – Security Lockscreen looks different from the standard Android layout, it forces you to relearn your home screen. This app has already had many devotees and recently won a best lock screen app for Android award it is one of the best Android apps.
Using this app is like almost like having a new phone without paying for the upgradation of the phone. Smart Contacts and Smart Lock settings unlock your device. Location sensitive wallpaper that changes automatically depending on where you are. Other useful features of this app are detailed notifications that show all your missed calls text messages and app alerts without you to wake your phone.
7. Opera Mini – fast web browser
Unless you're lucky enough to have unlimited data on your phone or a bottomless wallet, you'll want to get the most out of your data package. Opera Max is a free app which you can download from the Play store. App Android this is where Opera Mini – fast web browser comes in.
It compresses down the size of images and videos for faster browsing and speeds up website load times and saves almost half of your general data usage. A user can restrict some apps to only ever connect through Wi-Fi and turn off connections if a user wants to save some data for the rest of the month. Opera Mini browser is one of the best Android apps nowadays that you should have on your Samsung Galaxy A8s smartphone.
8. POCKET App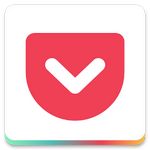 Pocket is an Android application which collects the best of the web to read later or when you are free. This app is completely free which u can download from Google play store. If you found an article you like but want to read it later when you may not have an internet connection this application is the complete solution to your problem.
In Pocket, you can save articles and videos to read and watch when you have free time through any Pocket device a user can never be short of something to read or share it again. Pocket is the perfect distraction for journeys long train trips in signal black holes and flights.
9. WiFi Map — Free Passwords & Hotspots
WiFi Map is an application used for tracking best wifi spots near you. This application is completely free which you can download from google play store. WiFi Map is one of the best Android application nowadays millions of people are using it. If a user don't have a mobile data plan and anybody want to use WiFi as much as possible then this app is very useful for you to find best wifi spots near you but finding good, free Wifi is not always that much easy without this app.
WifiMapper is a complete solution for all users. A crowdsourced map is a place where it shares where to get free WiFi, you should never have to depend on your data plan again if you have WifiMapper.
10. FACEBOOK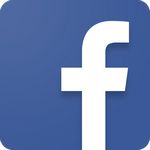 Facebook is a social networking application it is the worlds biggest social networking app which you can run from your Android phone very easily. It is one of the best application launched of all time and it is also the most downloaded application on play store. Anybody can connect with their friends and relatives anywhere in the world through this app. Facebook is a social network nowadays you can't be without.
Messenger has been removed out into a separate app for smartphones users for a better experience but you need both to get the full Facebook experience. Facebook latest update has sought to fix its previous issues. Messenger is more stable but switching between the two apps still is not as stable as according to requirements.
That ends our list of best apps for Samsung Galaxy A8s smartphone. We appreciate your efforts in writing to us and let us know your favorite apps. And if you have anything better to share with us, do let us know. We would love to update this list and make it better over time.