Internet
10+ Best OnlyFans Alternatives To Monetise Your Content
If you are interested in the adult entertainment market, knowing some alternatives to OnlyFans to earn money can be a great help to have a better reach.
With the emergence of new adult digital platforms, it is increasingly possible to find and offer a unique service for a very specific audience. However, an indispensable element in order to make a living from adult entertainment or erotic content is monetisation. That is why finding a platform that allows you to reach a large audience and charge for this service is so important.
List of best money-making alternatives to OnlyFans
Although OnlyFans has become very popular for selling erotic content, it is not the only platform that allows these transactions. Below we will show other portals and applications that can be used to promote these services, pointing out their main features.
1. Megacams: Potential Onlyfans alternative
Megacams is a site where adult content creators can start making money by uploading their adult videos and locking them at a price. The big problem with Onlyfans is it doesn't give you exposure or discoverability to the content you upload but in the case of Megacams, if you upload a mixture of free as well as paid content, you can get more viewership and make more money.
In Megacams, you can also make money by chatting or sexting with your fans. You can send your nudes in chat and let anyone buy it, the same way you can charge a specific fee for letting someone chat or sext with you. Your fans can also leave a tip for you in the chat section.
The site gives you the opportunity to integrate your cams and let people find your stream on your Megacams page.
2. WhatsApp and Telegram
Instant messaging applications are rarely considered as alternatives to OnlyFans for earning money. However, they can be a highly discreet and profitable option.
In both cases, it is possible to chat directly and quickly with the customer, as well as having the phone number of the potential buyer right from the start, in the case of WhatsApp. On Telegram it is possible to make both direct sales of content and to create private channels that operate in a similar way to OnlyFans, offering a monthly subscription for exclusive content.
Advantages
Discretion: only those who receive the phone number or username information will be able to contact you. They are a common option in Latin American countries, due to the inconvenience of verifying documents or legal problems in some countries.
No commissions: as these applications are not designed to sell content, there are no fees for using them.
Payment method: it is possible to choose from multiple payment options at the convenience of the content creator, so the variety of options will depend on who is offering the service.
Disadvantages
Reach: While Telegram allows content to be promoted to different groups, it still has a limited reach. So it may still be necessary to use another social network to reach a larger audience.
Scams: as there is no intermediary between transactions, there is some risk of being scammed.
Mistrust: many buyers may be hesitant to transact in this way, which could prevent some sales.
Also see:
3. TikTok, Twitter and Instagram
Both social networks have long been used as alternatives to OnlyFans for making money. Because they allow you to offer a small sample of the content you provide via private messaging and promote other platforms to sell content. In addition, with Twitter, it is possible to manage a private account with subscriptions, just like other platforms.
Advantages
Convenience: these social networks are extremely simple to use so there is no need to get used to using them.
Reach: The reach offered by two of the most widely used applications in the world is excellent for this business. In addition, the adult content on TikTok attracts a large audience fairly quickly.
Integration: with both, it is possible to make direct message sales, but also to offer other platforms for purchase. If you don't want to make sales this way, they are still an option to attract more attention to other services.
Disadvantages
Privacy: with the reach they provide it is difficult to restrict who reaches the profile.
Rules: even when complying with the policies of each network, there is a risk of receiving sanctions for the content that is advertised.
Scams: as I mentioned before, as there is no intermediary, the risk will always be present.
4. Patreon
This application is not originally intended as part of the alternatives to OnlyFans for earning money. However, the Crowdfunding platform can be a good option to monetise NSFW or erotic content.
Advantages
Safe: after payment is made, there is no risk for the content creator of being scammed.
Low commission: Patreon only takes 8% of the revenue from its content creators.
Levels: the platform allows the creation of different subscription levels so that it is possible to manage more or less content for certain groups of subscribers.
Disadvantages
Explicit content is not allowed: The application does not allow explicit or pornographic content. So it is only an option if you want to offer more subtle content.
Payments: some platforms and banks take a couple of days to process payments, which means the process can take a while.
Growth: the reach provided by the application itself is limited, so you will need to have other tools to promote your account.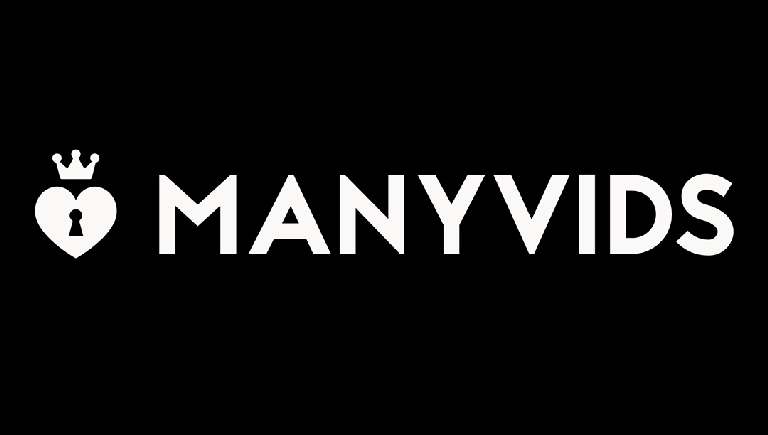 5. Manyvids
It is a platform for the independent production of pornographic content. So when using it as one of the alternatives to OnlyFans to earn money, it is possible to post any type of videos or photos without any restrictions. It allows you to leave some sample content and includes options to create a fan club.
Advantages
Functions: in addition to the fan club, Manyvids incorporates multiple functions to monetise with the content that is published. This can be the purchase of a single video or the sale of photosets and even live broadcasts.
Popularity: Manyvids is already a well-known platform, with great reach and also promotes its models on its site, facilitating its growth.
Categories: within the website, it is possible to indicate what type of content is going to be offered. In this way, it is possible to target a specific audience and be found easily.
Disadvantages
Commissions: the site keeps 20% of each transaction made.
Content: if you want to make subtle content more focused on eroticism, this platform may not be very convenient, as it focuses on distributing explicit content.
6. JustforFans
An option that has grown considerably in recent years, it is one of the closest alternatives to OnlyFans for earning money. It operates on the basis of monthly subscriptions or content sales and has a somewhat higher degree of configurability than OnlyFans.
Advantages
Geographic blocking: the platform allows you to select one or more countries from which the content will not be visible.
Payment options: it has more alternatives for requesting payment, including cryptocurrency transfers.
Disadvantages
Errors: being a new platform, it still has certain errors or failures in its portal, although these are not usually serious.
Commission: it has a fee of 20% to 30% of the total obtained within the site.
7. Membershyp
Unlike other services on this list, Membershyp does not handle the storage and distribution of content. Instead, it only handles subscriptions to other private and paid social networks such as Snapchat, WhatsApp, Kik and Instagram.
Advantages
Commission: it only takes 10% of transactions made through its platform, which compared to other services is a fairly low rate.
Convenience: although it is possible to sell content directly through Membershyp applications, it avoids the risk of fraud or problems with payment. It also allows you to manage your subscriptions quickly and easily.
Disadvantages
Social network rules: despite these subscriptions, it is still necessary to comply with the rules of each application. It is therefore necessary to provide content privately to avoid penalties.
Language: The platform is only in English, which could cause some inconvenience for content creators or consumers.
8. IsMyGirl
A comprehensive enough platform to be considered among the alternatives to OnlyFans for earning money. It is a growing portal focused on female content creators.
Advantages
Features: it has a fan club, it is possible to sell videos directly, allows live streaming, offers the sale of subscriptions to other social networks and includes chat to sell photos.
Payments: Unlike other platforms, IsMyGirl allows payment to its creators every two weeks.
Disadvantages
Commissions: The platform keeps 30% of all the money collected on any of its services. So it has an even higher rate than OnlyFans.
Only for women: despite the wide variety of options that IsMyGirl has, it is only available for women, so men who wish to enter this market should opt for another platform.
Also see:
9. IWantclips
For those content creators, adult content creators focused on fetish or fetish videos, IWantclips can be an excellent option. It is among the Apps to make money with adult content that focuses on a very specific audience. In addition, it is mainly focused on fan clubs for women so it will be easier to find an audience.
Advantages
Cost: by offering content for a specific audience and where there is less content than mainstream content, the value of the product can be higher.
Personalised videos: by producing personalised content the platform does not take any commission on the content.
Disadvantages
Target audience: as a platform with such a direct approach, sexual practices outside of this content do not stand out easily.
Commission: they have two rates for tips, the creator gets 80% while with videos only 60%. Which in comparison to other platforms is a high commission.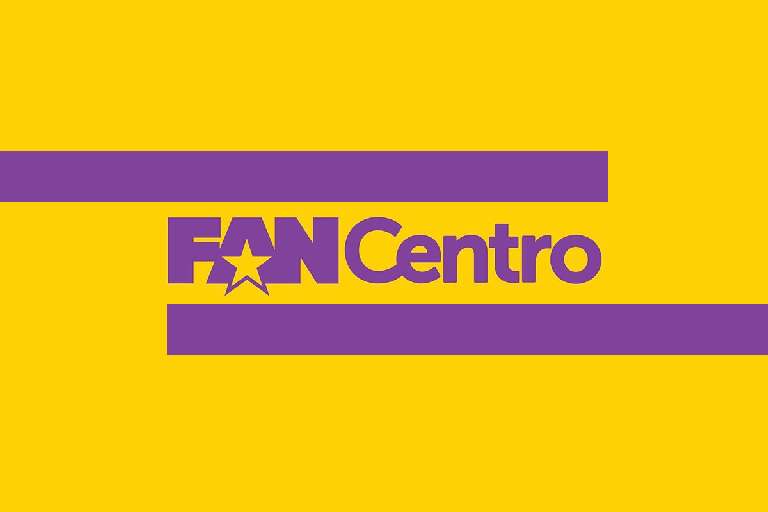 10. FanCentro
It is among the platforms for selling explicit content focused on offering a monthly subscription service for private content, with a number of interesting options. It has several alternatives to monetise by offering adult content, in addition to the fan club.
Advantages
A complete service: it has a private profile that you need to pay to view, allows you to sell subscriptions to other social networks in a simple way and includes the use of stories just like other social networks.
The use of "perks": similar to the levels on Patreon for certain subscriptions, FanCentro offers additional benefits to the subscription that can be customised.
Disadvantages
High commission: 25% of all revenue from its content creators is taken by the platform.
It is not a well-known website: unlike the other platforms, FanCentro is not particularly popular, which could lead to mistrust among potential customers.
11. Chaturbate
Although this website is one of the alternatives to OnlyFans for earning money, it is not directly focused on selling a monthly subscription. Although it also has this option, the main focus of this platform is the use of live broadcasts. So the fan club is not the main function of this site, nor is it the most sought after by its users.
Advantages
Broadcasts: Live broadcasts can be free or private for a smaller group of people. However, money is being generated at all times from the streams and tips can be received.
Reach: Chaturbate promotes its models constantly, every time they are online they are recommended to other users, respecting their geo-blocking options.
Disadvantages
Selling: Although selling content also exists on the site, it is more used by broadcasters. So if this option is not to be used, it can hinder the growth of the account.
Privacy: the content can have a considerable reach, which should be taken into account before venturing into this area, as it is not possible to know who all the people accessing the content are.
The adult entertainment market is always growing and there are more and more sites selling adult content. It is not a simple area of work and requires a great deal of commitment, so anyone wishing to monetise in this area needs to consider it properly to avoid bad experiences.