Mobile
10 Best Apps for Redmi Note 10, 10S, 10 Pro
In this gathering, we list the best free apps for the Xiaomi Redmi Note 10, 10S and 10 Pro. The Xiaomi Redmi Note 10, 10S and 10 Pro are among the most popular mid-range phones in the current price-quality segment. Their features and specifications meet the demands of virtually any user, which, in turn, makes them capable of running almost any app, from the most basic to the heaviest.
And, among so many applications that exist for Android, it is difficult to choose the best ones to make these devices more useful and versatile. However, here we list the 10 best apps you can download for these mobiles – and practically any other Android phone, regardless of make and model.
Below, you'll find the best apps for the Xiaomi Redmi Note 10, 10S and 10 Pro that you can download through Google's Play Store. All are free, but one or more may still feature an in-app payment system for premium features and functions.
List of best apps for Redmi Note 10, 10S, 10 Pro
1. SHAREIT
With over 1 billion downloads on the Play Store, SHAREit is one of the most widely used apps on Android, and that's because it allows you to share files such as documents, music, images and very large videos in a matter of seconds or a few minutes, with the difference that it offers much faster data transfer than Bluetooth can achieve.
It is capable of speeds of up to 42 MB/s, making it possible to share, for example, a high-definition movie in just a few minutes with another mobile phone that has the app, regardless of whether it is Android or iOS.
2. REMINI
Remini is an Artificial Intelligence (AI)-based app that is able to restore and enhance blurred and pixelated photos. It doesn't matter if it's an old, damaged or badly edited photo or image; Remini identifies definition problems and converts them into perfect shots, reducing values such as noise and blur.
Also see:
3. FONTS
Fonts is another excellent app for the Xiaomi Redmi Note 10, 10S and 10 Pro. It's a keyboard app with more than 40 fonts and font styles. You can choose between fonts with unique designs or cursive letters, running and many more.
It is perfect for chatting on WhatsApp, Facebook, Instagram and any other social network. It is also very simple to use and its keyboard is quite comfortable.
4. PICSART
You can never be without a good photo editor, neither in the Xiaomi Redmi Note 10 or any other mobile. That is why in this list we have PicsArt, one of the most complete and advanced photo editing applications for Android.
PicsArt allows you to edit brightness, sharpness, contrast, saturation, shadows, temperature and other values. It also allows you to crop and resize any photo or image. It can also be used to add text, shapes and forms, superimpose several images and apply filters, among other things.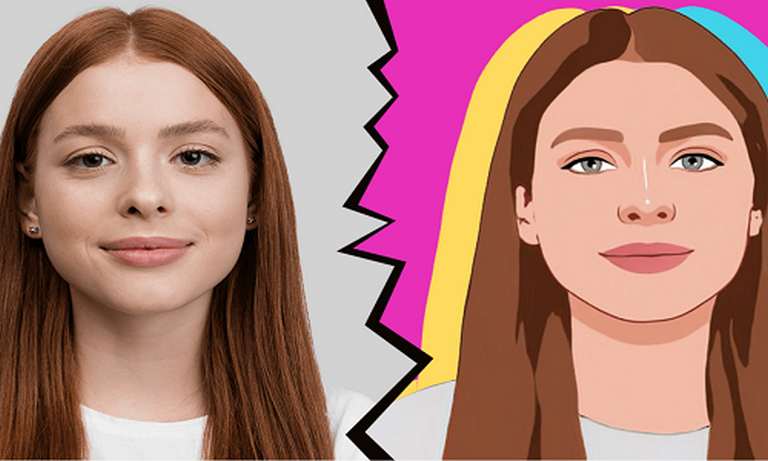 5. TOONME
If you want to turn your photos and images into complete caricatures, ToonMe is the ideal application for that.
You can take any photo and turn your face and body into a cartoon, with numerous editing tools that also allow you to modify the background, apply numerous types of effects and more.
6. INSHOT
Just as you can't do without a good photo editor on your Xiaomi Redmi Note 10, 10S and 10 Pro, you can't do without an excellent and very practical video editor like InShot, which lets you trim and crop videos, or add music, filters, text in different colours and fonts, and with various transitions.
Moreover, with InShot you can also add a background or frame and adjust the speed of your videos.
It also allows you to edit the volume of the videos, as well as the chosen song, and to apply emojis and figures, faces and even GIFS. InShot can also be used to add images to videos and freeze scenes, among other things. You can also save videos in different resolutions so that the final result of the editing process does not lose quality and sharpness.
7. FLIPBOARD
If you want to keep up to date with everything that's going on in the world, there's no better news app than Flipboard. This feed app is one of the most complete for reading the most relevant and interesting day-to-day events from all over the world. Find out what's going on in your town or city, and take a look at the most important events in your country.
You can also read stories and all about the most important news in the area of sports, health, politics, medicine, technology, economy and more. You can customise the news to show only the news that matches your tastes, preferences and interests. Flipboard allows you to read articles from the world's leading and most trusted newspapers and periodicals, so it does not display fake news.
8. FILES
Files is an application that you can't miss on your Xiaomi Redmi Note 10, 10S and 10 Pro, and on any other mobile either, as it helps to free up memory easily and quickly, with a fairly simple interface that organises and classifies files, images, music, videos and documents based on their sizes and types. It also allows you to search, find and even share any file.
9. WPS OFFICE
Viewing and editing Word, Excel, PDF, PowerPoint, forms and more has never been easier and more convenient. WPS for Android is one of the best apps for this, and one that you can't miss on the Xiaomi Redmi Note 10, especially if you are a student or work in an office.
Its interface, together with the options and tools that this application has, make it one of the simplest, but at the same time, a very complete application.
10. PHOTOMATH
Not good with numbers? Well, it doesn't matter! With Photomath you don't have to be… This application solves practically any type of mathematical problem and exercise, from the most basic to the most complex. The best of all is that it shows the procedure carried out, as well as the result in detail.
All you have to do is scan the problem with the camera of your Xiaomi Redmi Note 10, 10S or 10 Pro phone, then wait a couple of seconds to receive the correct answer.