Business
Top Marketing Strategies for All Real Estate Agents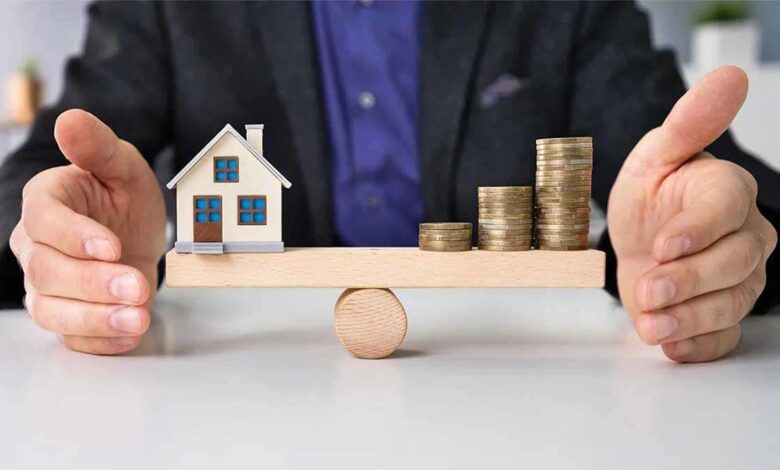 The real estate industry undergoes many ups and downs, depending on factors such as job growth, economic conditions, and interest rates. Irrespective of market behavior, both beginners and experts can utilize top marketing tactics to grow the business. This article looks at some tactics that can be implemented to market your real estate business.
1. Create a Marketing Plan Early
A marketing plan for real estate agents is a written guide to promote the business and themselves. It explains what they intend to do and how to do it, which is the biggest reason agents succeed in the industry. A marketing plan is the critical source of real estate leads.
Most leads are generated through referrals, more specifically word-of-mouth. It is today the agents who generate their own leads who have the greatest success as real estate agents. The two most essential qualities for lead generation are credibility and presence, established by a marketing plan.
Credibility is the backbone for establishing relationships and trust. On the other hand, a marketing presence introduces them to the public. Real estate agents should create a marketing strategy as early as they can. They should consider their business goals to develop a real estate marketing campaign successfully.
2. Budget like a Pro
While you create a marketing plan, remember to include a marketing budget. There are many ways to spend money on marketing, such as postal marketing, social media marketing, and email marketing. The amount you spend on the marketing budget will depend on your target audience.
For instance, customers in metropolitan areas may need internet-based marketing, while those in rural areas may need real estate postcards. Have a set monthly budget to avoid running into problems down the road. It is imperative to manage your money as a real estate agent.
As the determinant for success or failure, a marketing budget is crucial to your marketing plan, as it ensures that you do not overspend. Dedicate your time to organizing your financial data, determine where your marketing dollars end up and then adjust the budget accordingly. An efficient marketing plan should include a budget for expenses and sales from different activities.
3. Focus on 1-2 Types of Marketing
Identify one or two marketing strategies at a time and implement them to the fullest. Trying to implement five or more strategies won't give you any results as you cannot fully concentrate on all of them. Identify your strengths and choose marketing strategies that enhance your strengths.
4. Be Consistent with Your Marketing
It is vital to brand yourself to succeed in real estate consistently. Create brand recognition by standing out in your community, and you will see more people coming to you for advice on real estate matters.
This entails talking to the people, learning about the area and its surroundings, and becoming a reference point for real estate issues. Real estate agents build their brand by being consistent in the marketing channel.
Think of marketing channels as tree branches, where each component serves a different purpose, despite sprouting from the same tree, in this case, your brand. One marketing channel you can use to create brand recognition is through realtor postcards.
Real estate postcards include the images of properties on sale and a professional but friendly photo of the realtor. Postcards help the recipient mentally associate a face with a name and build trust and familiarity in your target market.
You can maintain brand consistency through:
Using the same header image in all your marketing channels
Maintain the same color and font across digital and print platforms
Use a uniform tone of voice
5. Follow-Up is Everything
It is impossible to progress if you prospect without follow-up. Follow-up is an essential part of scheduling listing appointments. Most buyers and sellers use referrals from family, friends, or an agent they engaged with previously. Therefore, if you do not follow up with a prospect, you may miss out on a commission or another one.
The best ways to follow up with leads include:
• Create Time – Although you may be busy, creating time to follow up with a prospect is essential. It may be challenging to fit all texts, emails, and calls, but you can achieve it through efficient time management.
It would help to ask your prospects about their preferred mode of contact; some prefer email and phone calls, while others prefer text. After the initial contact, ask the person their most preferred communication method. By letting them choose, you look less pushy and willing to respect their needs.
• Refine your Opening Statement – A follow-up means that you have already made the first impression. Therefore, you should continue building rapport with the leads, earn their trust, and believe in your experience, knowledge, and skills.
Do not be generic; engage your leads and try to connect with them on common ground. Do not script your communication.
• Offer Value – If you fail to obtain the listing after the first follow-up, send an email summarizing your conversation and include something valuable. You may include your services indirectly.
The information should not be sales; however, it should relate to your services as a real estate agent. You can also have a link within the email to a relevant article on your previous conversation.
6. Create Email Campaigns
Email campaigns help real estate agents develop direct relationships with potential clients. The campaigns help directly deliver your content to your target market. It may range from popular blog posts and listings to information about you. Keep in mind that you want to provide relevant information to the right people, and classifying your email contacts is essential.
7. Create a Blog
Create a website where you provide information about local listings. In addition, provide valuable content through blogging. Ensure that you give quality content by making it relevant to your clients, real estate, and neighborhood. Do not just include walls of text in the blog; video content is also impactful.
8. Business Partnerships
You can partner with other professionals to market yourself. Co-marketing is an efficient way to leverage the customer pool of another local business. For example, new homeowners may require several services, such as a moving company, a plumber, or an electrician.
You can partner with these professionals to create a business network by referring clients to each other to get more business. Recommending and partnering with these companies ensure your clients have a smooth transition when moving, which may also lead to referrals from previous clients.
Bottom Line
You cannot afford to ignore the above marketing tactics if you want to succeed as a real estate agent. Identify a few methods that work for you, consider your strengths, and use them to link with clients to begin driving increased real estate leads.