Mobile
The Best Method for Unlocking an iPhone Without a Passcode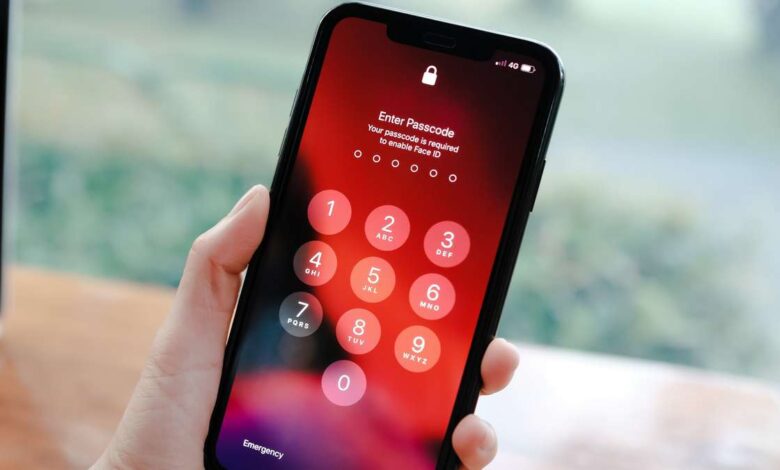 Have you ever found yourself locked out of your iPhone and thought there was no way to reset it without knowing the passcode? TunesKit to the rescue! TunesKit iPhone Unlocker is a new and powerful iPhone password unlocker tool that helps you remove the passcode from your device in three steps. We are here with a guide on resetting an iPhone without a passcode.
What Is TunesKit iPhone Unlocker?
TunesKit iPhone Unlocker is a tool that allows you to unlock your iOS device and then make it compatible with any other version of iOS. The software can easily be downloaded from the company's official website, after which you can follow the instructions to unlock your iPhone. The software doesn't require any technical expertise from users.
How Does It Work?
TunesKit iPhone Unlocker is the most straightforward way to unlock your iPhone. It's simple, fast, and easy to use. TunesKit iPhone Unlocker works by connecting your iPhone to your computer and downloading the TunesKit software. After installing the program, you can use it to unlock your iPhone without any problems.
Outstanding Key Features Of TunesKit iPhone Unlocker
TunesKit iPhone Unlocker is a 100% legal software program that helps you unlock your iPhone without extra effort. Phone Unlocker has impressed us for the following reasons:
Easy to Use – iPhone Unlocker is super simple to use. Launch the program and wait for a few minutes while it unlocks your phone.
100% Automatic – iPhone Unlocker doesn't require human interaction, so you don't have to worry about messing anything up or doing something wrong.
Fast and Reliable – The process only takes a few minutes, and it's entirely safe for your device—so you can rest assured that your phone will be unlocked in no time!
It offers a 100% money-back guarantee if it doesn't work for you.
The app works with all versions of iOS, so you don't have to worry about whether or not it will work on your device.
Unlocks Your iPhone In 3 Simple steps
The software comes with an automated system that ensures everything works smoothly without any issues whatsoever. The process is speedy, so you don't have to wait hours before your device gets unlocked again! This is an all-in-one tool that can solve all your problems related to Apple devices in one go.
What Are The System Requirements Of The TunesKit iPhone Unlocker?
TunesKit was recognized as the best iPhone File Unlocker by many known publications, but some users still have questions about its system requirements. Here are the answers:
Installation requirements for Windows
The following operating systems are supported: Windows 11, 10, 8.1, 8, 7, Vista, XP
A processor with a clock speed of 1GHz or higher (32-bit, 64-bit) is preferred
As well as 256MB of RAM or more (1028MB is recommended).
At least 200MB of free disk space is required.
This software is compatible with iOS 7 through iOS 15.
Installation requirements for Mac
Supported Operating Systems: macOS 12, 11, 10.15, 10.14, 10.13, 10.12, OS X 10.11, 10.10, 10.9, 10.8
With a 1GHz processor or higher
And at least 512 MB of memory
A free hard disk space of 200 MB or more is recommended.
Taking a look at the system requirements for the TunesKit iPhone Unlocker. Thankfully, it doesn't require too much tech knowledge, so you should be able to get everything up and running no matter what your computer is.
How To Use TunesKit iPhone Unlocker?
TunesKit iPhone Unlocker is the easiest way to unlock your iPhone. This program allows users to easily remove restrictions from an iOS device that has been locked by using an iTunes account, and it doesn't require any special skills or knowledge of technology. It is quite simple to unlock an iPhone using this software: all you have to do is:
Step 1: Download TunesKit iPhone Unlocker from www.tuneskit.com, then install it on your computer.
Step 2: Plug in your iPhone via USB to your computer and run TunesKit iPhone Unlocker as administrator on Windows or root user on Mac OS X.
Step 3: Click on the "Start" button in the main interface of TunesKit iPhone Unlocker and follow the instructions on the screen to unlock your device successfully!
It's a powerful software that unlocks your phone from the comfort of your home. It will be up to you to save your precious money when you open the iPhone Unlocker because it works with your phone, not against it. All it requires from you is an internet connection and a computer.
It is a user-friendly app, providing you can follow the simple steps to use it. The entire process doesn't take more than 5 minutes, and the outcome is worth it. To see how this app works, here's a tutorial video that you should watch:
Pros Of Using TunesKit
It's affordable, so you won't have to worry about spending a fortune on unlocking your device.
You can unlock your iPhone from any location worldwide, as long as you have an internet connection.
It comes with a full money-back guarantee.
They're available 24/7 if you need help with a product or service.
You can ensure that your personal information will stay private and secure throughout the process—and after!
There are many reasons why people might be interested in an iPhone Unlocker for an iPhone, and everyone has different expectations for their new phone. If you're looking for something cool and innovative, this software is at the top of the list!
Cons Of Using TunesKit
The software costs money, so that's a bummer if you've got an older phone or don't have a lot of cash to spare. You have to use a computer to do the unlocking process for your iPhone. However, the software is well worth the cost.
Though TunesKit iPhone Unlocker is an invaluable tool for unlocking your iPhone or iPad, it has a few downsides. Download the trial version above to find out whether this program is right for you.
Final Thoughts
Overall, we have seen that this software provides features most other unlockers don't include, such as password recovery support and bare-metal restore. If you want to factory reset iPhone without passcode or iTunes, give this software a try. You will not be disappointed.