Internet
Top 10+ Popular Google Doodle Games
Google Doodle is a creative animation of the logo displayed on Google's homepage. However, for almost every occasion, Google Doodle games are innovative and addictive, making users a way to enjoy and relax. Games are always given relief for hectic and prolonged work schedules and a lot of fun for everyone. But, as we know, nowadays gaming industry is so popular that it has a different fanbase. Usually, people play a high-end graphic game requiring a specific configuration of devices like RAM, Storage, Graphic Card, etc. Therefore, we have this list that gathers some of the most popular Google Doodle games so far, so you can know about them and play them directly from on the Google.
Furthermore, Google Doodle games are web-based games with around 5000+ games are available. No download is required to play any of the games available online and offline both. The game covers almost every genre, from FPS shooter to art to sports. So if you miss your childhood games, there is only one place to search for, and the most important thing is you do not have to pay any single penny or in-app purchase to play the game. In conclusion, You can play anywhere via mobile device or computer, night or day, without any subscription plan as these are trending. Let's have a look at the top best 10 games on google doodle games.
In this pandemic situation where everybody works from home, there should be something to make people comfortable. Moreover, to get some entertainment from work or watching long web series you can play games instantly.
Step How to Play:
Go on google search engine.
Search for google doodle games.
Navigate to the search bar of google doodle games and search for the game you want to play.
Click on play to play the desired game.
List of most popular Google Doodle games in 2021
If you google Solitaire, you'll find Google has its own version of this classic game. It has a modern tech look, and you can play it in easy and challenging modes. The classic card game has grown in popularity with its widespread availability online. Sites like Solitaired offer the game for free where you can play a number of different solitaire games like Klondike, Pyramid, and FreeCell. You can also download Solitaire on iOS and Android devices.
Above all, PacMan is the most Popular retro game, and google celebrates the 30th anniversary of the game. The brief about the game is to eat the dots without getting caught by ghosts. You got three lives, and you can save yourself by going up, down, left, and right.
The quick draw game is full of fun and creativity. First, you got 20 seconds to draw the given option—more than 50 million drawings with 345 categories. Then, you can browse your picture later to know how artistic you are.
Google introduces a basketball game to mark London's 2012 Olympics. To play the game, just hit the spacebar key to make a timed shot and make a score on the basket in 24 seconds allotted time.
The most playable sports game worldwide is baseball since 2019. The animation of this game is beautiful. Play a timed shot for homerun and enjoy the game
The classic Rubik's cube is also available to play on google. Now you do not require to purchase a physical cube to play this game. Instead, train yourself to solve the most challenging puzzle in the world.
Cricket Google doodle game is like stick cricket. There is a button to play the shot, and the score runs on the board. Timing is everything in this game. However, it is not an easy game to play.
However, if you like Housie or Tambola, then definitely you like the Loteria game. This traditional Mexican card game has exciting gameplay, and you can play with your family, even with kids. You have to focus on the cards and also on your board. Mark every card to win the game.
If you are a music lover, then Fischinger is for you. Fischinger allows the play to create music using four different instruments. Then, you can share it with your family and friends.
Scoville doodle games gameplay is a player require to freeze the chilies by throw ice cream on them. If you fail to hit the chilies will burn your character. The Scoville game is released in honor of famous pharmacist and researcher Wilbur Scoville.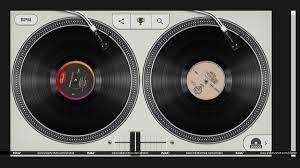 Like the above game, Hip Hop is also a game related to music that mixes the tracks. The Hip Hop celebrates a party by DJ Kool in 1973.
These are some worldwide popular games. We recommend you try all the above games and let us know your feedback regarding your game experience. Moreover, Check out a lot more games are in the google doodle games section. Do check that also.