Featured
Get the New .cam TLD at Domain.cam
Are you a website or brand owner? Are you finding it difficult to make your brand stand out in today's overly crowded world of the Internet? It is really hard for a person to be able to maintain the spotlight on his or her brand in the huge Internet jungle. If you are not careful, chances are high that your website does not appear in the search results when a search related to your brand is made on a search engine.
When a domain name is purchased, the website owner usually asks the webmaster whether the name of the website will be a memorable one or not. When you select a TLD (top-level domain) for your site, brand segmentation is important. If you know your job well, you would obviously want the domain name of the website to clearly reflect what it is all about.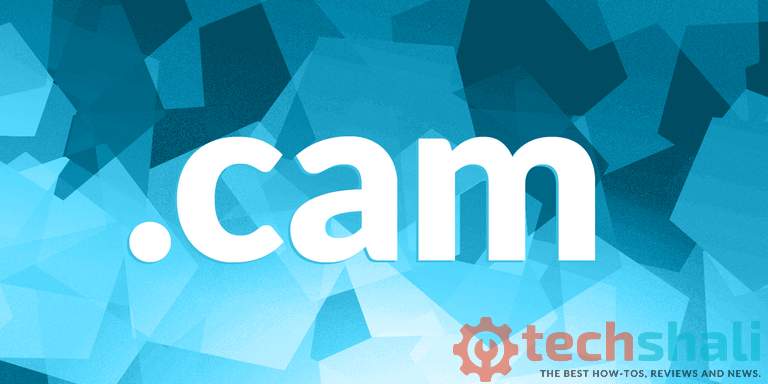 Right from the beginning, a website with the .CAM domain tells users about what your website is about. As we live in the modern era of technology where social media rules the roost, it is but obvious that consumers would want to see what their much-loved brands are up to on the Internet.
Therefore, having a website is a basic requirement for any brand that wants to make its presence felt to a larger section of the audience. Our physical presence alone will not be able to help you get to the pinnacle of success.
The .CAM domain is being used for websites that have a straight connection with photography, video hosting, streaming, gaming, video production, blogging, vlogging or live entertainment. The list also includes webcams, cameras, and sports. By choosing the .CAM domain for your site, you are clearly indicating that the website is directly connected with the photography and videography world. This domain is a crowd-pulling one and will give your brand a serious boost.
What are the advantages of choosing . CAM TLD for your website?
1) Plenty of English Keywords are Available
Choosing .CAM TLD is highly beneficial as a lot of English keywords are available when you choose .CAM domains. You can name your website just the way you want to. This will work like a charm in getting your website to the forefront in search results. It seems to be the biggest advantage of purchasing a .CAM domain.
2) Perfect SEO match
SEO or search engine optimization is about making your website more attractive to a search engine both design and content-wise. The biggest advantage of .CAM domain in connection with SEO is that it is short, sounds professional and is easy to remember.
It is logical to think that when someone wants to purchase cameras online or wants to hire a photographer online, he or she will click on a link that has the 'CAM' keyword in its name. Moreover, getting organic traffic will help you save a huge amount of money that you will otherwise spend on paid marketing.
Also, with a semantic search function, search engines perform the search not just based on the keywords but also by using a lot of other resources. The .CAM domain will only aid in giving search results that work for you.
Where are these .CAM domains available?
You can get .CAM domain from Domain.CAM. It is the branding registrar of .CAM TLD. If you are planning to switch over your existing website to the .CAM TLD or are just starting out, the current moment is the best. It is the right time to take the required steps to build a successful website and earn a handsome profit.
At Domain.CAM, you can get a .CAM domain name for a price as low as 9.90 USD for a year. This offer is valid for the first year. So, what are you waiting for? You can buy a new URL or transfer your existing one to .CAM and see how it works wonders for your website and brand.
The process of choosing a domain name is not difficult at all. You simply need to check your domain name's availability and then proceed with its registration and finally the payment. This is a wonderful opportunity that you should not miss. The introductory offer by Domain.CAM is too good to let go. You will get the .CAM extension at just 9.90 USD. The .CAM TLD will probably give you a direct search match in search engines when internet users search for terms related to 'Cam'.
Get hold of this opportunity before it slips away! Once you own a .CAM domain, the internet users will be able to know your niche and understand what you are dealing with even before opening your website. You can create an online buzz about your brand and probably emerge as the industry leader by changing your TLD to .CAM. Get ready to shine and enthrall your target audience on the Internet!