Business
Clever Marketing Tactics Used by Gambling Firms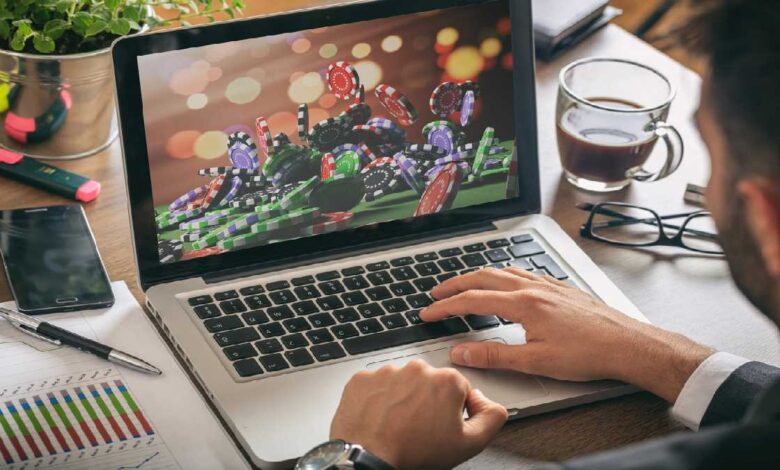 In this time we live in, everything is done online. Companies have the potential to reach you anywhere and anytime, this can be scary for some but there is also good that comes from it. Companies are doing all that they can to encourage you to engage with them, whether that is through sales offers or targeted marketing campaigns designed to entice you to engage with their product.
From dating, to shopping, we rely on the internet and smartphones more than ever, and Gambling firms are no different. they spend a lot of time and resources thinking of new ways to bring in customers. There are some great sign-up deals on offer these days to get you gambling with different operators – in fact, the gambling industry is currently spending more than it's making on acquiring new customers. Some of the big players include DraftKings, FanDuel, BetMGM and Caesars.
Free Bets
One of the marketing tactics employed by gambling firms is offering free bets. Most online casinos will advertise an attractive sign-up bonus which will offer the customer free bets as a reward for opening a new account with them. After depositing an initial sum or placing a wager, a free bet will be credited to the bettors account. Most of the time, a free bet will match the stake of your first bet although this is not always the case.
Risk Free Bets
The risk free bet is usually a popular sign up offer. As explained in this article, risk-free bets mean a customer gets the chance to place a bet and get a full cash refund if it loses. If you do place a risk-free bet that wins, you do not receive a refund – you only get to keep your winnings.
With a wealth of options on offer and the accessibility we have these days, you are never short of offers. Gambling companies aren't the only ones employing these methods, marketing techniques are used to win over customers in everything from supermarkets to car sales.
Odds Boosts
An Odds Boost moves the odds in the favor of the gambler. The operator will give up some or all of the vig for these wagers. There are times where the odds are boosted so high that the sportsbook operator will give up their entire house edge for a specific event.
Some sportsbooks will regularly offer customers boosted odds on a few different types of bets. An Odds Boost opportunity could be a sportsbook increasing the pay-out for a money line, point spread or totals (over/under) bet on a certain game. Sportsbook operators may also offer increased odds to customers on a certain player or team prop.
Cash Outs
A Cash Out is a feature that allows sports bettors the ability to settle a bet and accept a pay-out less than the full potential win before the competition ends. If you're ahead and you want to take the win whilst it's yours, cashing out is a good option.
Although it is worth noting, most companies do not allow you to cash out unless the odds are heavily in your favor – which begs the question, why quit when you have the company nervous enough to pay out?
In-Play Betting
In-play betting, also known as in-running or live betting, is betting while the event is actually taking place. In-play betting is fast paced. The prices available for betting are continuously changing according to the information and liabilities held by licensed betting companies.
Parlay
In sports betting, a parlay bet is when a bettor makes two or more bets and ties them together into one bet. The disadvantage of a parlay is that if any of the bets in the parlay loses, then the entire bet is lost. This makes parlay bets very difficult to win on, especially if they are made up of many individual bets. The advantage is that if all the individual bets win, the gambler can get a huge pay-out.
Sportsbooks make huge profits from customers who are using this betting method. So much so, it is driving upwards of 50% of revenue.
Sports betting is now all as it seems on the outside. Firms have got very good at using clever marketing tactics to grab customers attention and to get them to join. Sports betting can be fun, but its always important to not bet beyond your means and use it to only add some excitement to a game.