Education
Business Studies Skills For The Real World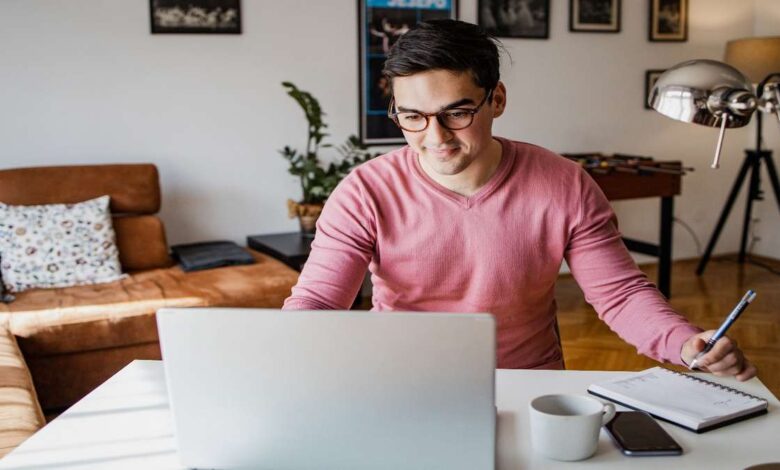 Business is what makes the world run. Despite challenging economic conditions, there are a lot of companies out there, and more are coming online every day.
Online shopping and good access to the internet have allowed for immense growth over the years. Perhaps you are interested in learning about the skills needed to succeed at a business administration job, or you are thinking about starting your own company and want a better idea of what skills are involved.
Here is a list of the major aspects of business studies covered when you pursue a degree. Regardless of your business goals, you need to have a decent understanding of all these topics to avoid making mistakes and ensure you get off to a good start in the business world.
Accountability
At a business, it is critical that there are clearly defined goals and expectations for each department and employee. Knowing what is expected is the only fair way to operate and hold employees accountable for their performance.
At the same time, you do not want employees to feel like they are always being scrutinized. They need some freedom to work and hold themselves accountable. Some companies handle employee evaluations semi-annually or annually to assess performance and award salary increases, promotions or bonuses.
Accountability is essential to building up a high level of trust among employees and different departments at a company. If everyone knows strong guidelines are in place, they can breathe easier knowing everyone is being held to a standard, and they will not have to pick up the slack later.
Business managers need to be held accountable as well. There are situations where managers need to provide employees with the tools they need to accomplish a task. In this case, managers need to acknowledge their mistakes and clearly state the actions they will take to fix the problem. There is no situation where it is okay for a lower-level employee to take the blame when they are not provided with what they need.
Finance
For many business studies students, the financial aspect is fascinating. Bookkeeping and accounting can get complicated as a company grows. It is critical to keep the books in good order. Over the years, many companies have fallen due to lax or downright fraudulent bookkeeping practices.
Being realistic about financial projections, finding ways to reduce costs without affecting quality and knowing how to gain the financial resources to finance a new product or project are important skills to learn.
Keeping good financial records allows companies to more easily see where there is a problem and fix it before it gets worse.
Business financials can get very complicated if a company has many different investments. It takes a lot of attention to detail and strategy to manage a portfolio successfully.
Marketing
Marketing has come a long way over the last few decades. We are seeing less print advertising and a lot more digital marketing as people move almost entirely away from printed newsletters, magazines and newspapers. The move towards digital has also made it possible for anyone with a product to throw together digital advertising without spending a ton of money. This can make it challenging for companies to stand out, so it becomes critical to have a top-notch marketing team to take care of product launches and promotions.
While plenty of companies outsource the digital design of ads, it makes sense for larger companies to have a full-time in-house team. Regardless of how a company handles this, the ultimate design criteria and final say before a marketing plan is approved is in the hands of the company's administration.
All business professionals should study marketing in depth to contribute this knowledge towards the success of any firm they work at. The more informed all team members at a company are when it comes to marketing strategy and practices, the better.
Organizational studies
Staying organized in the business world is critical. With good organizational skills, it is less easy for mistakes to occur. When you take a business class in organizational studies, you will learn management and leadership skills that you can apply at any company lucky enough to have you.
You will learn how many successful companies are organized from the top down. This allows you to have an understanding of what types of structures work. At the same time, it is useful to look at companies that have failed so that you can see what types of organizational problems can spell catastrophe for companies even if they had a golden period of great success.
Over the years, you may find yourself at a company that has decided to restructure. In this case, a good knowledge of business structures will be an amazing asset to your career. You will be able to help your company make a smoother transition.
Human resource management
Managing your human resources is one of the most important factors in your company's success. When it comes to doing business, labor is one of the biggest cost outlays you will have. Human resource managers need an effective system for finding and hiring the best employees the company can afford. That being said, in today's business world, if a company cannot offer a highly competitive rate of pay, then a human resource manager will have a lot of trouble finding quality employees.
Sometimes, it is better to hire one exceptional employee than two less skilled ones. You do not always get double the productivity with two workers rather than one. Companies must also add in the cost of insurance, taxes and benefits packages when hiring one vs. two people.
Managers should always be looking for ways to make labor more efficient while not overworking employees. While there are times when everyone may need to work more, it is important not to overload your company's workforce over time. When workers burn out, there are more mistakes, and productivity may decrease considerably.
Automation can help speed up production while allowing more time for workers to perform tasks where automation is not an option. Although there is a large upfront cost with automating some processes, it can pay off in the long term.
Data gathering and analysis
More and more businesses rely on studies and analysis of data to make important management decisions. Some companies use data mining to analyze any already available information and look at it for specific trends that can be useful when determining what products or services could be lucrative to a given customer demographic.
Designing surveys and studies to gain information from a target audience is important for mid to large companies. This can prevent costly mistakes like manufacturing products that are likely to fail. The design process can also be expensive despite engineers having access to digital design tools, so companies are better off first finding out from potential customers if they would even be interested in something before a significant investment is made.
Strategic planning
The key to successful strategic planning is to ensure clearly defined and realistic goals from the beginning.
Planning is essential for expanding your business and staying ahead of the competition. You must have good strategic planning skills if you want to work in an administrative position. This means you need to keep your mind open to new ideas and look at the pros and cons of an idea or strategy regardless of how much you instinctively love or hate it on first impression.
Strategic planning requires excellent teamwork and communication skills. Without being able to articulate your idea to your team members clearly, you don't have a great chance of them seeing just how innovative and well-thought-out your plan is.
The biggest deal breaker for any plan is the financial aspects. If, after careful analysis, the financial risk seems too high, then a plan will need to be changed. While this may seem like you have to completely start over, it is more likely that the plan needs to be adjusted moderately.
Business psychology
If you plan on studying business at any level, be prepared for plenty of psychology classes. After all, knowing how people think and what they want out of their products and services is what can give you a distinctive edge in a competitive market.
Psychology plays a role in how well you can conduct critical negotiations at a firm. There will be times when you need to negotiate deals with other companies, consultants and employees. You need to know how to direct others toward making the right choice without being too pushy or overbearing.
You will also need to understand the different personality types and motivations of those you will be working with throughout your career. This can help you relate to others and find common ground when working together as a team.
Economics
From basic supply and demand principles to studying the larger economics of a country, business leaders need to have a superb understanding of it all. Specific economics courses can help expand knowledge further and offer insight into niche industries. For example, you may want to take an environmental economics class to understand the pros and cons of environmental practices in economies throughout the world. This could help a lot if you plan on working at companies that take a strong environmental stance or are in industries where there have been environmental issues in the past.
Classes in economics help business students understand how to balance out supply and demand to create a successful business strategy and how to make changes when economic conditions change.
Is business the right career for you?
At the moment, the job market has a lot to offer, so it can be hard to decide what career to go into or what direction to move in if you are ready to make a change. A business degree makes a lot of sense for many people because it can be used in many different industries, offering the holder a lot of flexibility when it comes to where and whom they work for throughout their career. Aston Business School offers online master's and doctorate programs designed for working professionals that want to take their career to the next level.
Strong demand for business leaders
With more workers reaching retirement age and new businesses popping up every day, there is a demand for strong business leaders to take companies to the top of their market. If you have worked in business and are ready for a higher-level position and salary to match, then it makes sense to get an advanced degree and extra certifications in your field.
Launching your own company in the future
If you dream about launching your own brand or company one day, then you need to gain as many business skills as you can to increase your odds of success and avoid costly mistakes. Working at another company for a significant time can help you gain experience without risking your own finances and company.
Being well-rounded in business is a big plus
While there is nothing wrong with specializing in one aspect of business, it is advantageous to be knowledgeable in all the important areas discussed in this article. There will be times when you need to work outside your niche field of business expertise. Knowing your strengths and weaknesses as a business leader is important, but so is working towards strengthening those same weaknesses to the point where sometime in your career, you are closer to a strength. There is no doubt that over time, this is possible.
It is no secret that networking is essential for success in a professional environment; however, mastering the skill of networking can be difficult. The importance of emphatic communication and interpersonal relationships cannot be overstated when creating strong professional connections. In order to develop a successful network and thrive in the workplace, it is important to focus on building quality relationships with empathy and respect. Showing interest and paying attention to colleagues on a personal level can have a great impact on their willingness to help you build connections, whereas brushing past them without listening or forging an understanding may only serve to damage any relationship potential. 
Conclusion
There is a lot to learn when embarking on a long-term career in business. Few realize just how many different skills are needed to be part of a strong administrative team at a successful company.
While the list of skills needed may seem overwhelming at first, with experience and education, you can master each of them if it is something you truly want for yourself.