Computer
Best Online Screen Recorder – iTop Screen Recorder
The immense advancement in technology has led to unprecedented growth in the digital industry. Moreover, the pandemic escalated the implementation of technology in our daily lives at an unmatched pace. Hence, employees working at home, gamers playing games, or leaders conducting meetings require a recording tool. It is where the Screen Recorder comes into play.
Incorporating this software in life, being a hard-core gamer and corporate employee, will prove to be productive. The work-from-home scenario can be pretty unreliable many a time. Therefore, it is significant to keep a record of your corporate meetings and work with solid proof. Moreover, recording games has become an easy and fruitful task now. Let's give you a detailed review of its features and functions.
iTop Screen Recorder comes in handy in these domains
Online Courses
Gaining knowledge or getting professionally more adroit has become the need of the hour for people. We do many professional courses online that most probably have limited-time access. Hence, this recorder helps by recording all those online classes and seminars for later access.
Starting a side gig by uploading the videos of gaming sessions online, an online screen recorder is a solution. Using this iTop Screen Recorder is a cakewalk while getting high-quality recordings for viewers.
Video Conference/ Online Meetings
This screen recorder provides the best UX, making it too easy to record online meetings and conferences for your future reference. Even it works for the audio recording from your microphone and speaker together with the face cam.
Movie & Music Video Recording
Your favourite movie that gives you pleasure and peace by re-watching it. Well! It saves high-speed data by readily recording a movie or video song, allowing you to watch them whenever you desire.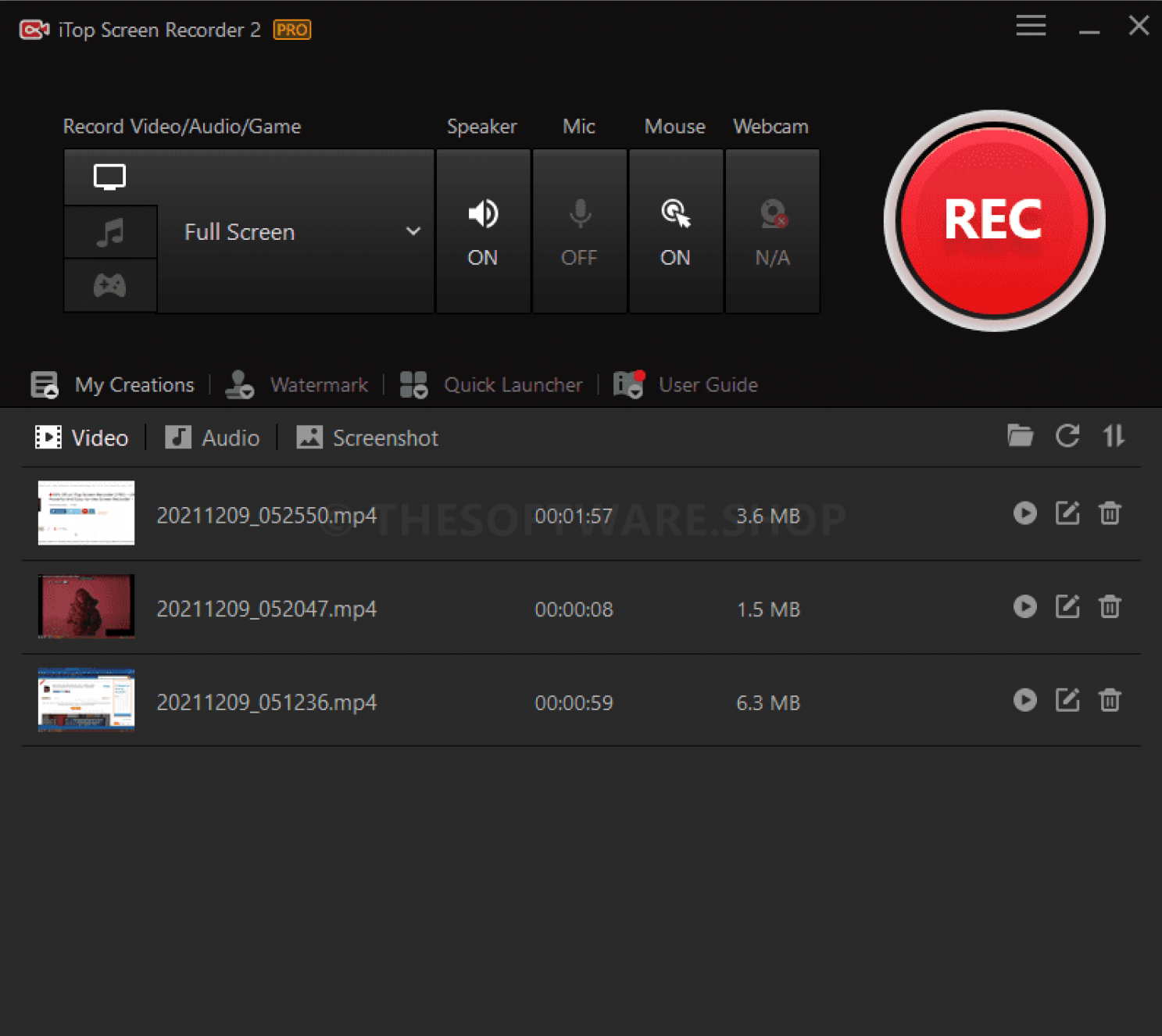 Compelling Features of iTop Screen Recorder
Here are some of the surprising features that will constructively help you. You will be able to utilise every bit of your time with the desired results.
Effortless User Interface
The interface of the screen will make it easy to record. It is highly unlikely you will face any issue in accomplishing the recording process during your meetings, gaming sessions, or media recordings. It also provides the hotkey to pause, start, or end the recording process without opening the whole application.
High-Quality Recordings
Enjoy the convenience of recording the videos up to 4K resolution (4096*2160) with this online screen recorder. Hence, it readily eliminates the hassle regarding low-quality content uploads. Also, re watching the high-quality recorded courses is another perk without strain on the eyes. In addition, this screen recorder comprises a wide variety of file formats to choose from.
Schedule Your Recordings
This recorder gives you the option to schedule the recording as per your meeting or gaming timings. Just feed in the time when you want the recording to start/stop and let it work on its own.
Highly Efficient Recorder
Another outstanding feature is the efficiency it offers. The iTop Screen Recorder always performs at its best speed without bothering lags during HD recordings. This superlative performance comes with low CPU usage, leaving ample room for other heavy tasks.
Additionally, it gives you the flexibility to adjust the area of the screen to be recorded together with the audio recording option. More importantly, it is indeed free software compatible with Windows 7 and the latest. The functionality to convert the format of recorded videos comes in handy a lot of times. It also offers compatibility with several video formats, including MP4, AVI, MKV, etc.
Furthermore, you can take screenshots of your favourite moments or significant notes with just one click of a provided hotkey. The icing on the cake is its Facecam recording feature. To state, there are instances like PPT presentations, gaming sessions, or online Zoom meetings where recording using Facecam becomes mandatory. Learn how to record zoom meeting with this superior screen recorder.
At times, it comes to the rescue when there arises the need for quick-edit your videos. It yields the capability to perform all the fundamental editing options to cater to the needs of every person.
Concluding Thoughts
The iTop Screen Recorder serves every screen recording purpose with its excellent functionalities. Moreover, it has to offer more with some additional attributes, including video editing. The software is the most recommended to users searching for ideal options in the market.