Mobile
Apple AirPods Max – the Stand out Features of this Sophisticated Tech Gadget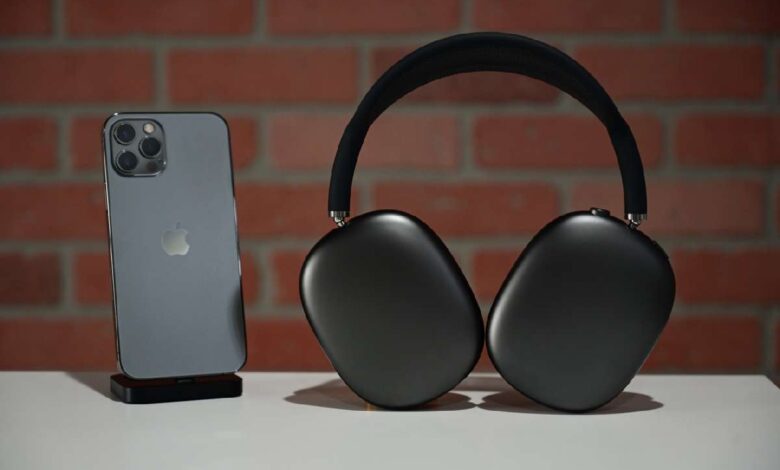 They might look a bit hefty, costly, and big, but the apple airpods max are a must-have gadget for anyone who wants to enjoy quality sound. Did you know that these headphones also intertwine other features, such as the feature of noise cancellations? Apple released its simple yet attractive over-ear headphones a couple of days ago, and received mixed emotions from the public. The carrying case of the headphones, for instance, has been the butt of ridicule amongst many people on Twitter. Various remarks were given. Some wondered if it was a purse. Others speculated that the carrying case resembled a minion butt. It would be wrong to say that Apple users were mad. Some of them were simply disappointed.
Don't worry. We won't be hovering over the ridiculous remarks about Apple's latest wireless set of headphones. Read on to learn more about some of the amazing and essentially strong features of the Apple AirPods max.
Additionally, they are easy to fix if you find any problem with your Airpods, you should visit the guide offered by electricfieldsfestival.com and fix the problem.
Noise-canceling Feature
These noise-canceling AirPods include round over-ear cups that have been integrated with memory foam. What is amazing about these headphones is their rotation feature, which allows them to rotate independently and adjust according to your head's contours. The extended headband arms assist with getting the right fit.
Did we mention that the mesh headband is breathable and has been specifically designed to distribute the weight of the Apple AirPods max evenly on your head? These headphones are far from boring. They are coated in a soft metallic finish and available in five striking colors to choose from.
Ultra- Simple Design
If you take a closer look at the AirPods Max, you will find only two buttons. One of these buttons allows you to switch between the voice transparency mode and the noise-canceling mode. You will also find one digital crown on the AirPods Max, a much larger version than the one you can find on the dial of the Apple Watch. The Digital Crown allows volume control and playback.
This button's simplicity enables full control so that missed swipes and false inputs can be successfully avoided. With the winters at their peak, you will find the headset easy to maneuver with your winter gloves on. Referring to the functionality of the buttons, you press the Digital Crown once for play or pause. If you want to skip tracks, you push it twice. Holding the button down will activate Siri. As a newbie user, you might hit the steel stem as these are closer. However, it only takes a couple of days for the muscle memory to overcome this tiny problem.
You might have noticed that nowhere did we mention the availability of a power-on button. The reason for this is that the Apple AirPods max doesn't have one. The fun fact is that the headset gets powered on by its own once placed on the head. How amazing is that? Once removed from the head, the music switches to pause mode automatically before going to sleep mode after a few more minutes. That said, you won't have to unnecessarily worry about battery drainage with the Apple AirPods Max.
Simple yet Elegant technology
If we look at the wireless headphones from a technical perspective, we see them for their simple elegance. While everyone has their own opinion about the shape of the AirPods, such as critiques who connect their design to a bulbous shape, the headphones still are a perfect example of sophistication and simplicity. More interestingly, the design of the Apple headphones differs from other headsets in a way that these seem to be made of a single cast piece. What it means, you might wonder.
Well, it means that the ear cups of these AirPods don't have any visible parting lines. It can't be determined how these were assembled. However, their classy and simple design makes them a masterpiece. In fact, the Apple AirPods Max's headband seems so simple that it looks like the entire gadget has been made of a single metal cast. Compared to other headphones, the headband makes these AirPods interesting. Their design is unique in the market. The elegant angels of this headpiece seem to have solved all of the mechanical problems.
On a holistic level, the Apple AirPods Max exhibits a soft touch compared to the otherwise masculine and aggressive headphones' designs. These headphones impart a soft aesthetic touch, which is a strong move in a competitive market where other manufacturers emphasize luxury goods' embodiment. With Christmas just around the corner, these headphones could also serve as the perfect present for your friends, family, and anyone looking for a unique, sophisticated, and classy tech gadget.