Internet
5 Apps You Should Have As An Influencer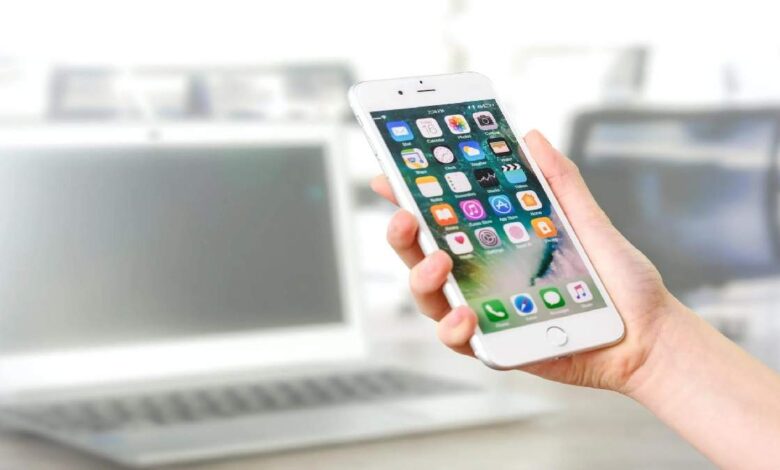 Influencer marketing may appear to outsiders to be nothing more than avocado on toast with creative captions for the exclusive enjoyment of your followers. However, the sums of money spent by brands on even the tiniest of influencers paints a different tale. Influencers are business entrepreneurs. And just like any other business, they are reliant on their own set of tools and apps.
It shouldn't be a challenge to get your feet on the ground and muster the bravery to turn your once-personal Instagram account into a company. With the influencer marketing sector worth billions, it's time to shake things up. Get inspired in your location, start taking images, and make the most of your Instagram account!
So, if you're thinking about trying your hand at becoming an influencer, and you want to monetise your influence, you should always be on the lookout for tools, or 'influencer apps', which will help you connect with businesses for partnerships. Fortunately, several influencer apps and websites have been created specifically to assist social media influencers in locating brands interested in collaborating with them. From the other side of the coin, marketers are always looking for new ways to identify influencers, which is why influencer markets have grown so popular. Some of these influencer applications may appear genuine marketplaces, but others operate on a different business model.
Let's take a closer look at the influencer apps that might help you monetise your social media presence. If you're a marketer looking for a specific niche influencer, you might want to check them out as well.
Rivuu
This simple program functions as an Instagram app that allows you to schedule posts for Facebook and Twitter. Rivuu delivers seamless processes and dashboards that will enable you to plan out a full content calendar by storing all of your digital assets in one place. In other words, you have complete control over how your photographs, hashtags, and other creatives are distributed to your audience.
Rivuu also functions as a kind of social media agency, posting over a secure server. This ensures that the platform adheres to Instagram's best standards. This is also an alternative to schedulers that allow you to queue up posts ahead of time but still require you to publish in real-time.
VSCO
I am sure you are familiar with this app. VSCO may appear to be basic, but the main point is that it can be really helpful. The app was created by creatives for creatives, and is available on both iOS and Android. Editing, filters, frames and much much more are all available in this simple and easy-to-use tool to help you create amazing photos. VSCO has a free and a paid version of the software, with the paid version having more filters and editing options.
They offer many filters and tools to play with, so it's a fun app to experiment with and make your photographs sparkle! VSCO is also a terrific way to advertise your Instagram account because you can share your newly modified photo on the app, which has 40 million users per year.
BrandSnob
One of the best features of BrandSnob is that it assists influencers and businesses in the beauty, lifestyle and fashion industries with partnership planning. BrandSnob is a marketplace for influencers that allows marketers to publish cooperation proposals, which influencers then respond to. Brands can either set a fixed price or leave room for negotiation. In any case, you choose the brands that appeal to you the most and be compensated through the BrandSnob platform. Payments are made on the site and are held in escrow until the promised task is completed.
The benefit is twofold. To begin, the platform safeguards users by confirming their identities. Second, the escrow provision makes it far more difficult for consumers to be duped. The platform, however, is exclusively available to Apple users. Devotees of Windows and Android will have to wait for new versions to be released.
Influencer Marketing Hub
The Influencer Marketing Hub app is a fantastic way to stay on top of everything related to influencer marketing. They've managed to amass a sizable collection of articles covering a wide range of influencer and social media marketing subjects. The app includes ratings of platforms and firms, as well as a list of resources for anyone interested in pursuing influencer marketing.
Additionally, the app has all of the pertinent information for the next 'Under the Influence', influencer marketing conference – including information on which influencer marketing specialists will be in attendance, and who the keynote speakers are.
Facebook
Facebook is not only the largest social media platform in the world, but it's also the most developed platform for organic and sponsored social media marketing. Last year, 18.2 percent of adults in the United States made a purchase through Facebook. In addition, people use Facebook to stay in touch with friends, family, and the news by sharing various information, ranging from textual updates to live videos and ephemeral Facebook Stories.
Organic material for brand exposure and relationship nurturing through social customer service may be used by brands who maintain a presence on the network. Marketers can also utilise Facebook's user data to reach out to new customers with targeted ads. In addition, Facebook has recently prioritised e-commerce shopping via Facebook Shops.