Business
10 ONLINE BUSINESS MODELS that you can START YOURSELF
Very surely you have already asked yourself more than once, what is the type of business in which you should invest? You have probably chosen more than once to try but so far you have not been able to find the model that is perfect for you. Today we have the opportunity to implement different business models online that can be very profitable. Here we list some of the best online businesses that you can start right away and earn money online.
Online we are going to get business models that you can start with very little investment. What you need is to have an excellent strategy and be accurate in the decisions you make. Each of the companies that you can create online has a different profile, it is necessary to learn to determine what are the factors that will make our business profitable and choose the one that best suits us.
Types of online businesses
There are many people who want to start their internet business from home, implementing a good business model. There are two types of online businesses, these are:
Those that work automatically.
Those who need constant dedication.
Obviously we all want the first ones, that is, those that work automatically since they will become a passive income that can grow without having to spend a lot of time or money.
Online businesses must comply with the following:
They must solve a need that exists and that offers value: many online businesses fail because they do not really satisfy any of the clients' needs, they only fulfill the dream of their creator. That is why it is very necessary to validate our ideas very well before taking them to reality, no matter how good it may seem, we must be sure that we are covering a need and providing solutions to users.
That it is replicable: that is, that it is useful for as many people as possible, even that it can reach people with any type of profile.
That it works autonomously: if we are creating a passive online business, this is extremely important. Passive businesses must generate money for us without the need for us to always be aware of them. For this, it is necessary that we learn how to automate our business processes.
Make it scalable: This means that increased revenue should not lead to increased costs. Because if this happens then the more you earn, the higher the costs and this should not work like that. The idea of ​​a business is that it generates profits, not more expenses.
It is advisable for us to work with the internet business model that we feel most comfortable with. This way, it will be much easier to invest our time in this business to develop it and solve any problems that may arise.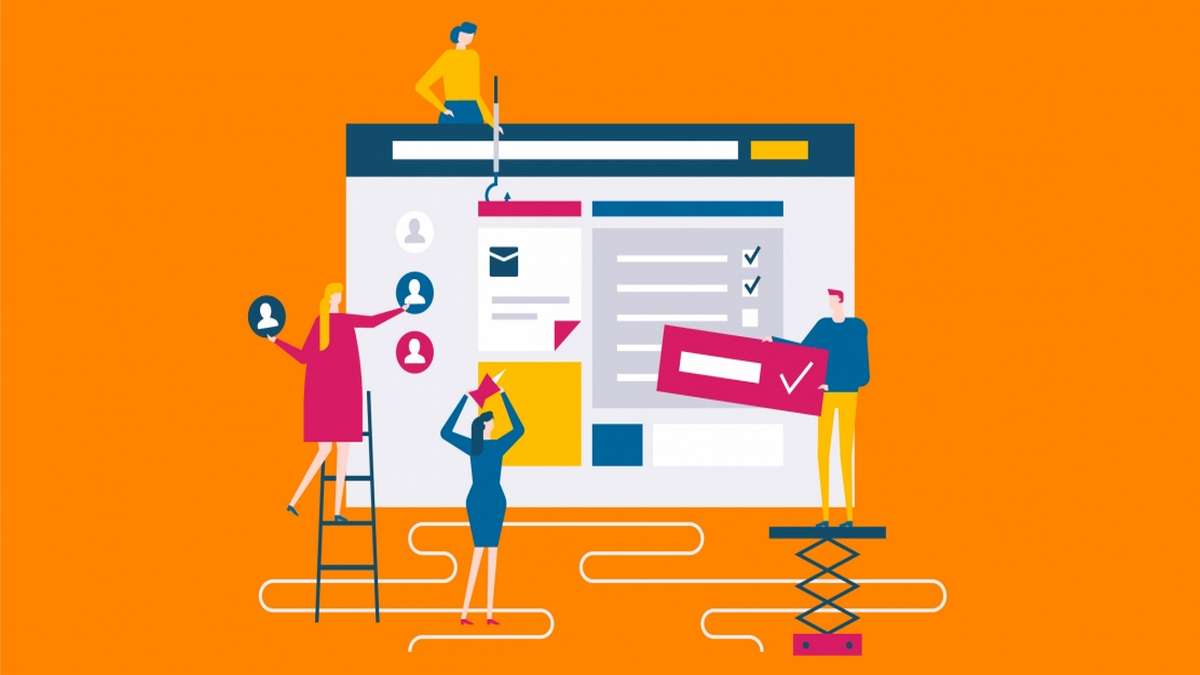 10 Online business models that we can implement ourselves
1. Affiliate Marketing
This model that can become a great recurring passive income, initially it will be necessary to dedicate some time to prepare everything, but it can become an excellent business. This online business model consists of creating a web page where products must be recommended through affiliate links. When someone clicks on a product link, they are directed to the product page, if the person buys we earn a commission from the sale.
The advantages are:
Minimal investment.
We can promote various products.
It is a scalable business.
We do not need to carry out stock management.
We can combine it with other models such as an online store.
An excellent example of this model is the different pages that sell products directly from Amazon through their affiliate program.
2. Become a YouTuber
Currently, many people use this channel to search for content, there is much that we can exploit there. If you are one of the people who have some knowledge to contribute, then opening a YouTube channel is not as crazy as you may have thought.
Of course, for this, it is necessary to add value to our audience with content that is pleasant and accessible to our market. If done correctly you can generate good income.
The advantages are:
The investment is minimal, you only need a camera and a microphone.
You can reach millions of people around the world with your content.
It is a growing platform therefore there are many areas to explore yet.
3. Offer your services online
You can also sell your services on your YouTube channel, through a blog or a podcast. But if you want to offer your services on other business platforms, you can do them as a freelancer. The work of freelancers is usually 100% online, such as: translating texts, composing a single, editing photos, or even making a marketing plan.
Some of the most popular platforms where you can offer your services are:
Some of the advantages are:
You don't need to have an audience.
You can earn money from the first moment you start.
On the different platforms, you will always have offers available.
You can earn a lot of money.
4. Become a copywriter
Today many companies want to strengthen their online presence, so they turn to the copywriter because the demand for written content increases every day. It is a highly demanded profile since every day it is necessary to generate more content for different platforms.
Advantages:
Offers are always available.
The investment is almost nil.
Most charge per written word, which can generate a good income.
5. Dropshipping
This is one of the most successful online business models, it gives us the possibility of creating an online store without making a large investment, in which we do not need to manage stock or logistics. This type of business consists of offering certain products, where we will act as intermediaries between the client and the manufacturer. This in turn will be the one in charge of shipping the order.
Advantages:
It is a low risk and highly scalable model.
The investment to be made is minimal.
We do not need stock management.
6. Infoproducts
By offering digital products the costs are very low. We do not need stock and we can offer guides in PDF, Ebooks, Software applications, among others. They generally become passive income since their sale is usually automated and you can offer them on several pages.
7. Create an online store
Electronic commerce grows every day, you can sell products that you buy wholesale or manufacturers, offering them in your online store. Currently, it is easy to create our own e-commerce, there are specialized platforms that can help you create your online store in a simple way, such as Woocommerce, Shopify and Magento.
8. Become a virtual assistant
With new technologies, this business opportunity has arisen and it is expected to grow every day. Virtual assistants are people who can work from their home or office and take care of certain tasks for other people such as bloggers, entrepreneurs, and even companies.
They generally perform fairly mechanical tasks but are usually well paid. It is not necessary to make any investment or have special skills, only the ability to manage what is requested. The best part is that it is a job that can be done from home and part-time.
9. Give online language classes
Since Spanish is the second language spoken worldwide, it is normal that there is a demand for this language. The ideal is to train as a teacher.
You can offer your classes through your own blog or through platforms like Verbling or Itaki. An advantage is that you can adapt the schedules according to the convenience of both you and the students.
10. Online Franchises
This is one of the businesses that has experienced the greatest boom in recent years since it gives us the opportunity to generate income quickly. This is a model very similar to that of physical franchises, it is paid to be able to use the name of the franchise and it keeps a percentage of your billing.
In a business model that works, we use your name and leverage your authority in the marketplace. In addition, your website is usually recommended on the franchise portal, which helps you get customers.
Some types of franchises are:
Online stores through dropshipping.
Real estate agencies.
Digital marketing.
Online travel agencies.
This is an excellent way to generate income, you can work part-time. The investment varies depending on the franchise, but it is less than in a physical one.
These are just some of the online business models that we can undertake on our own and that we can do from home. If they choose a good business model that you are comfortable with, success will surely be easy to achieve.
You just have to keep in mind that the business is scalable, replicable, and that it can solve the needs of consumers. Perhaps these are already well known and you will get some competition, it will all depend on the niche you choose. The best we can always be innovative.