Gaming
How To Make Money Composing Songs For Video Games
The video game industry has become the most profitable industry in recent years, due to the development of amazing titles and the wide acceptance of play-to-earn NFTs. If you have always wanted to work in this industry, now is a perfect time, as many developers are looking for video game music composers. Here's how to earn money and get a job as a game music creator.
Every day, hundreds of games are developed around the world that requires music to be finished and released to the masses. A catchy, dynamic and emotionally stirring melody is essential and can make all the difference, i.e. what would titles like God of War, Kingdom Hearts, Super Mario Bros or Tetris be without their famous OSTs? By all this, we mean that music for video games is important and that if they have the necessary skills, they could be a good source of income.
For a couple of years now, many musicians have been taking advantage of opportunities to create music for videogames, which has led to a certain saturation of the job market. However, making a living as a videogame composer is still an alternative with excellent opportunities, and you can earn large sums of money if you know how to manage in the marketplace.
So, here is an informative guide to everything you need to know to start working as a game music composer, including the profitability of this profession, the essential requirements, tools needed, how to make music for games, platforms to sell your creations and some tips to improve your career opportunities. All right, let's learn how to make money as a game music composer!
Video game composer: Is it possible to make money?
Video game music composers are in charge of creating the central and individual pieces of music for each event or character in the game. To achieve this, they must visualise the game and the storyline, creating music that will evoke the appropriate emotions in consumers.
Working as a videogame music composer requires an unconventional routine, as the day to day could be summarised as knowing the latest updates of the videogame or the sections they have to work on, composing the melodies, continuing to work, checking the news they receive via email and having meetings with the team of developers. Additionally, they may cover other activities such as project management, composing new sections, editing sounds, implementing new elements, voice direction and general consultancy.
In terms of employers, video game composers are often hired in the first instance by game developers or designers, audio directors and producers. In addition, they often work alongside sound designers, engineers, mixers, recordists, session musicians and orchestras.
Profitability: How much can you earn as a game music creator?
To begin with, it is important to note that there is a difference between the salary of freelance composers and those with steady jobs, and we will also outline what an average game music composer might earn.
Like most freelance creatives, video game composers set their rates according to the work they do, whether it's a standard rate, a pre-production rate, or a mix of both. Generally, a payment is stipulated for each minute of music recorded and mixed, but rates can also be agreed for complete jobs. In addition, it is common for composers to receive royalties when video game developers release albums or digital content with the soundtracks of the title. Additionally, there are success stories where composers have managed to get in-house to be part of the monthly payrolls of large companies.
On the other hand, remuneration will depend on various factors such as: the reputation they have in the industry, the quality of their work, the duration of the work, the client and the country in which they work or provide their services. Similarly, an average of the main video game developer countries is as follows:
United States: The average annual salary for experienced songwriters ranges from $57,560 to $75,000 USD. However, those just starting out could earn around $30,000 USD per year.
UK: Although they have an active industry, rates tend to be lower than those paid in the US; averaging an annual salary of £30,750 to £34,200.
Spain: The Spanish video game industry continues to grow every day, yet it is still booming and therefore has the lowest pay of all. Still, a videogame composer could earn between €1,580 and €29,000 per year.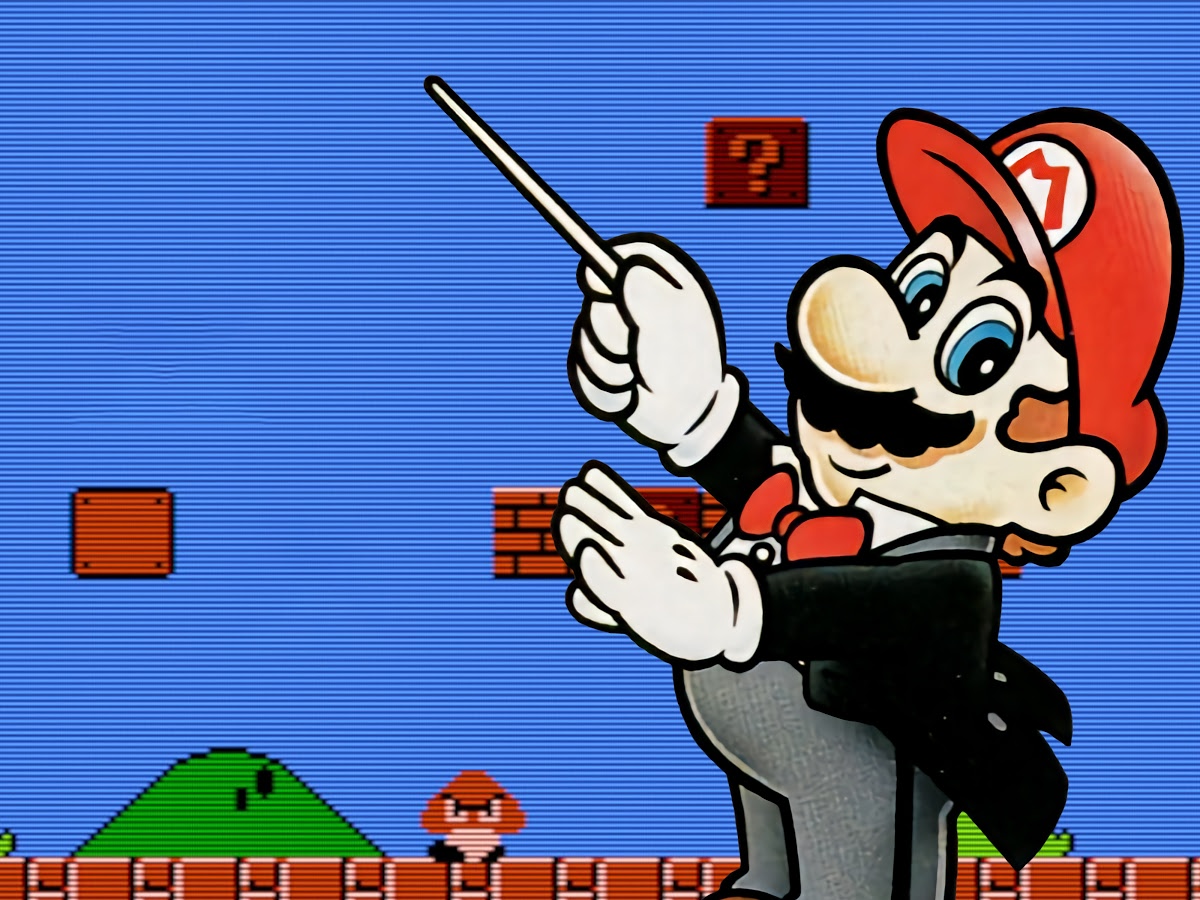 How to make music for video games: Tools
Although all game music composers have their own style and way of creating their works, they usually use the same tools: a computer and a DAW foot controller program with VST plugin virtual instruments.
Nowadays, we can find hundreds of similar DAW programs, but the best ones are: Pro Tools, Cubase and Ableton, all with excellent features to provide you with good results. When it comes to VSTs, it's best to start small, using a simple one and slowly expand your repertoire as you need it. One of the best VST plugin options to start with is Kontakt Factory, which has a wide variety of sounds that can be useful for almost any project.
However, in order to achieve a professional-quality sound, great composers use the melody of at least one real instrument in their pieces, thus giving them an added value that would be impossible to obtain if they only used virtual instruments. Throughout their careers, they will be asked to create different types of soundtracks, so it is a good idea to have a good variety of musical instruments to fill each piece they build with life.
Music for video games: Platforms to sell
For an amateur or junior composer, the best alternative to sell their creations and bring them closer to potential customers is through the various platforms capable of marketing musical pieces. Although, this would not be the ideal way to be recognised as one of the greatest videogame music composers of all time, but it is an excellent option to start and get a monthly salary. It will also bring them closer to their goal of making a living from their passion for music and video games.
It is possible to sell your compositions on your own websites, but this alternative would detract from the exposure and reach of potential customers who are unaware of your work, so it is much more viable to go to the well-known and more popular platforms to widen the margin. Generally, these portals subtract a percentage of the sales made, since they are the ones in charge of doing the marketing work to bring your creations to the customers.
Among the most important platforms to sell music for videogames we have:
Artlist
Audiojungle
Premium Beat
Epidemic Sound
Soundtrack Your Brand
123RF
Envato Elements
Tips for getting a job as a video game music composer
Being a successful video game composer requires a mix of talent, consistency and a good plan to maximise the reach of your clients. To make it easier to get a job as a game music composer, implement the following tips:
To familiarise yourself with the sounds that developers are looking for, you need to conduct an analysis of popular video game soundtracks, reviewing different genres, characters, events and implementations. Study the sounds of Mass Effect or Halo, the terrifying sounds of Silent Hill or Doom, the 8-bit sounds of Tetris or Super Mario Bros, as well as the symphonic sounds of Kingdom Hearts or Final Fantasy.
Try not to limit your range of composition to a specific genre, as you will be limiting your ability to get jobs.
A great way to get work is to seek out clients directly, creating sample scores to send to developers.
For inspiration, they can play snippets of the game or watch gameplays to determine if their song would fit the scenes or if they require modifications.
When they are just building up a portfolio of clients, they can consider taking on smaller jobs, so that they gain experience in the process. To achieve this, they can provide their services as freelance writers for amateur titles. The important thing is that they manage to get involved in projects that can provide them with remuneration, experience and make a name for themselves in the industry.
Demonstrating versatility can greatly expand the reach of future hires.
Design a portfolio that contains a demo, either in CD format or a link to online storage. Similarly, they can create their portfolio on specialised websites and have it ready for any sample.
Too many music samples can overwhelm an employer or make the composer look like an amateur, so limiting the number of pieces may be beneficial.
When creating their online portfolio, they can include all their compositions and set up a section containing a top 5 of their favourite works; this can contain one piece from each genre or the most popular.
In the creative content industry, first impressions count. Therefore, it is imperative that every piece of work you do has your stamp of quality, so that potential clients are aware of your full potential.
Keeping up to date is a fundamental part of a composer's success, as sometimes musical styles can have slight changes that affect the final result of a piece.
Sound is a fundamental part of the success of a piece of music for a video game, so it is necessary to take care of it if you want to be hired by an employer.
To achieve a good sound quality, you can use a mix of virtual instruments (VST) and real instruments; the mix will provide you with a fantastic end result.
Inspiration is a fundamental part of the creative process, so at times your compositions may resemble those of your influences, you need to seek to grow as a composer with each piece, honing your professional skills, finding your own style and adding to it with each composition.
Networking is undoubtedly one of the best ways to get quality hires, especially when you already have a solid style and reputation in the industry. Composer Daniel James (MGS V: The Phantom Pain and COD: Black Ops III) in an interview mentioned how game composers need to raise the bar of their predecessors in order to earn a place, as well as knowing the right people.
The internet is a great place to network, so they can start building relationships with developers and other musicians on forums, servers or specialised websites.
In the main cities of each country, there are regular events related to video games; coming to showcase your work and meet people outside the online environment can make a big difference.
Making your musical compositions easily accessible will help potential employers or interested parties find your creations quickly. In this way, they will increase their chances of being known and getting hired.
Showing who you are as an individual can make a difference, especially in today's day and age where social media and digital interactions are in everyone's life. By expressing their likes, emotions and way of being they will show that they are people you would like to have in your teams.
You need to keep in mind that the short-term goal is not to get a permanent job, but to make your work known so that when employers need a musician they will think of you.
One of the most important elements when hiring a creative is the degree of confidence they can provide. Projecting a professional and proactive image will always be a plus in the eyes of a potential hire; don't be afraid to be rigorous in projecting your delivery.
It is not uncommon to see composers who are taking their first steps offering their services in forums with excessively low prices or even for free; this is a tactic to get their compositions used and start to be recognised in the industry. A priori, this is not a bad strategy, but it requires a good implementation so that they are not labelled as low-quality composers; besides not devaluing the market.
Generally, creative work requires the use of mental resources that are difficult to control at will, which is why many people tend to have blocks or look for sources of inspiration.
Look for spaces or websites where Game Jams are held and participate, these are excellent opportunities for game developers to get to know you, your work and expand your networking network.
At all times keep in mind that the music you compose will be an important element in a product that a team has been designing for months or even years, so it is crucial to show respect, professionalism and dedication.
Maintain constant, pleasant and professional contact with people you know in the industry; both musical and developmental. This way, you will be constantly present in their minds without the need to send SPAM messages.
Get your compositions out to as many people as you can, whether they are potential clients or the general public, the idea is that the more people that know about you, the more you can start to be known and eventually get hired. To achieve this, share your work on platforms such as YouTube, Facebook, Twitter, Soundcloud, personal blogs or whatever you can think of.
Becoming a videogame composer is the dream job for many musicians around the world, although at first it may seem difficult and you may not have many job options, you should not give up, as eventually, opportunities to succeed will come your way. However, they should be aware that this type of creative work takes time to take off, especially when they are just making a name for themselves in the world of video game music.
The time and dedication they invest in taking their first steps will also play a role, although it could still take months or years before they are financially stable enough to pursue it full time. For this reason, it is a good idea to establish your career as a videogame music composer by following a business strategy: identify whether your products are sound effects, melodies, songs or soundtracks; establish accounting and implement a marketing strategy to reach more potential customers.
On the other hand, it is necessary to remember that when trying to establish a solid career as a videogame music composer, they must have an eye on the future. This is because they should always give their best, put in all their effort and motivation, but without losing the spark of passion. Otherwise, they might become frustrated and give up on their dream of becoming a stable game music creator. As they do their first jobs and have their first clients, they will find the ideal rhythm that will take them a long way.
If you want to brush up on the process of making music for video games, check out the book A Composer's Guide to Game Music by author Winifred Phillips for great tips on how to create music for video games that contains all the elements that developers look for when selecting tunes for their titles.
Earning money as a game composer isn't just a job, it's a passion – have a lot of fun in the process and have a lot of success!