Business
Who are the top shareholders of Facebook?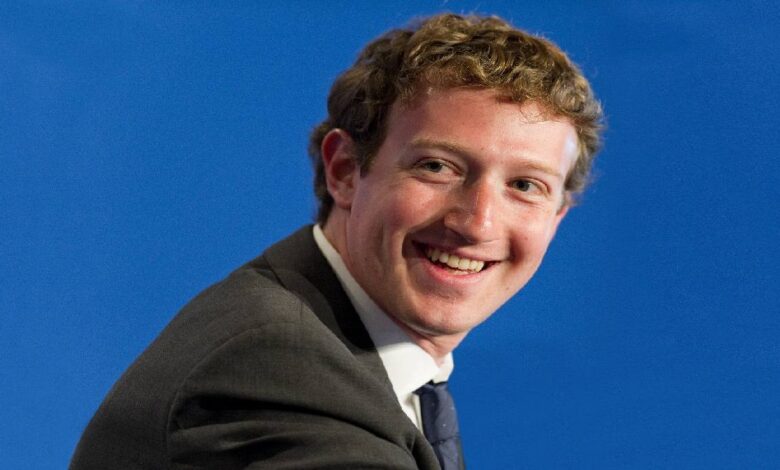 Facebook was founded in 2004 by Mark Zuckerberg, Dustin Moskovitz, Chris Hughes and Eduardo Saverin — who all attended Harvard University. The social media giant quickly rose to stardom and became the world's largest social network in the world in 2012. It now boasts over 2.8 billion active users, with majority of us using it to interact with friends, keep up to date with the latest trends and inform people about what's going on in our lives.
According to the current share prices, Facebook has a market cap of $1.21 trillion. This has seen it join the ranks of fellow tech companies who have surpassed the trillion-dollar mark, such as Microsoft, Amazon, Apple and Alphabet.
But, have you ever wondered where the majority of the company's wealth lies and who holds the most Facebook shares? In this article we will reveal the top shareholders of Facebook, to give you an insight into the bare bones of the tech giant — read on to find out more.
Mark Zuckerberg
It may come as no surprise that Mark Zuckerberg remains as the company's majority shareholder. The co-founder of the company is just 37 years old, but his net worth of over $97 billion has afforded him fifth place on the Forbes World Billionaires list.
Zuckerberg was inspired to create the leading social media when he was studying at Harvard, as he wanted to create a platform for his fellow students to use, in order to match names with their classmates, to identify one another and to socialise.
Zuckerberg still holds the most shares in the company, owning a colossal 400 million, which equates to a market value of an estimated $82.2 billion. This, along with the fact that he holds 57.9% of the company's voting shares, puts him firmly in the driving seat as the leading charge at Facebook.
Dustin Moskovitz
Dustin Moskovitz, as previously mentioned, was one of the founders of Facebook and met Zuckerberg when studying in Harvard. Now worth $24.4 billion, it is believed that the majority of his wealth can be attributed to the stake that he holds in Facebook, which amounts to 2% of the company.
Although Moskovitz was one of the key forces behind the initial development of the company, and was even involved in the coding of Facebook in its earliest stages, he left the social media network in 2008. Moskovitz has no involvement in Facebook at present and even leaves Zuckerberg to vote on his shares on his behalf.
Eduardo Saverin
Another co-founder who stands as one of Facebook's biggest individual shareholders, is Eduardo Saverin. Saverin has also strayed from the social media network to establish his own career as a venture capitalist, however, he can still thank Facebook for the majority of capital that he earns.
Saverin holds a 2% stake in the company and back in 2012, Forbes announced that this was equivalent to 53,133,360 shares. As of 2021, it is believed that Saverin boasts a net worth of $20.8 billion. Although some of this can be attributed to his entrepreneurial career, co-founding an online charity portal and his venture capital firm, the majority of his wealth is derived from his Facebook shares.
Jan Koum
You might know Jan Koum as of yet, but he is the co-founder of the leading messenger app WhatsApp, which he sold to Facebook in 2014. In this deal, Facebook offered Koum $22 billion in cash, but he also received almost 25 million Facebook shares, making him one of the top shareholders of the company.
Koum also became one of Facebook's board-members as part of this deal, but resigned in 2018 and donated $1.15 billion of his Facebook stock to charities, including his own — the Koum Family Foundation.
—
If you've been inspired by these top shareholders, and are wondering how to trade stocks online and which stocks are best to invest in right now, there are plenty of online resources out there to help you. By speculating on the prices of specific stocks on the market on an online trading platform, you can decipher whether a stock is a buy right now, to help you to open a profitable position in the financial market.