Business
Which are the different types of deep links?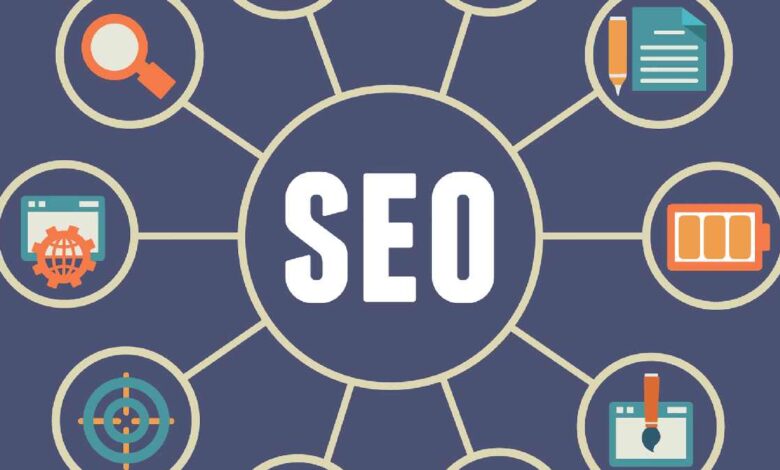 In the ever-evolving landscape of mobile apps and digital marketing, deep linking has emerged as a powerful tool for enhancing user experience and driving engagement. Deep linking not only simplifies user navigation but also enables marketers to track and measure the effectiveness of their campaigns.
In this blog post, we'll explore the different types of deep linking, their benefits, and how mobile marketing platforms can streamline the process.
Types of Deep Linking
1.  Traditional Deep Linking:
Traditional deep linking is designed to take users to a specific location within an app. For instance, if you click a link in an email that opens a particular product page within a shopping app, that's a traditional deep link. It improves user experience by minimizing the number of steps required to reach the desired content.
2.  Deferred Deep Linking:
Deferred deep linking is particularly useful for onboarding new users or re-engaging existing ones. It allows users to be directed to specific content even if the app is not installed. When they do install the app, they are taken directly to the content they were interested in, which can significantly boost conversion rates.
3.  Contextual Deep Linking:
Contextual deep linking takes personalization to the next level. It not only directs users to a specific location within an app but also carries context about the user's behavior or preferences. This enables apps to offer highly tailored experiences, such as showing personalized product recommendations based on a user's previous interactions.
4.  Social Media Deep Linking:
Social media deep linking helps drive engagement on platforms like Facebook, Instagram, and Twitter. When users click a link shared on social media, they are directed to the relevant content within the app, enhancing the chances of conversion and user retention.
Benefits of Deep Linking
1.  Improved User Experience:
Deep linking simplifies the user journey by taking them directly to the content they're interested in. This reduces friction, increases user satisfaction, and boosts retention rates.
2.  Higher Conversion Rates:
By guiding users to specific pages or actions within an app, deep linking increases the likelihood of conversions. This is especially effective for e-commerce apps, where a seamless path to purchase is crucial.
3.  Cross-Promotion Opportunities:
Apps can use deep links to cross-promote related content or other apps within their portfolio. This can lead to increased engagement and app discovery.
4.  Effective Campaign Tracking:
Deep linking allows marketers to track user behavior and measure the success of their campaigns. They can identify which channels and strategies are driving the most conversions, enabling data-driven decision-making.
Mobile Marketing Platforms and Deep Linking
Mobile marketing platforms play a pivotal role in simplifying the complex world of deep linking while simultaneously maximizing the numerous benefits it offers. Let's delve deeper into how these platforms can significantly impact your mobile marketing efforts:
1.  Unified Campaign Management :
Mobile marketing platforms provide a centralized dashboard that streamlines campaign management. This unified hub allows marketers to effortlessly handle various deep link types and marketing initiatives. With a single interface, they can create, track, and analyze campaigns, making it incredibly efficient and convenient.
2.  Advanced Analytics :
Analytics are the lifeblood of any successful marketing campaign. Mobile marketing platforms offer robust analytics tools that provide deep insights into user behavior, conversion rates, and overall campaign performance. Armed with this invaluable data, marketers can make informed decisions to refine and optimize their marketing strategies.
3.  User Segmentation:
Effective deep linking is often about delivering the right content to the right audience. Mobile marketing platforms excel in this regard by enabling user segmentation. Marketers can categorize their user base into specific groups based on demographics, behavior, or preferences. This segmentation empowers marketers to target these groups with personalized deep links, enhancing engagement and conversion rates.
4.  A/B Testing:
The path to campaign optimization often involves testing different strategies and elements. Mobile marketing platforms facilitate A/B testing of deep links and other campaign components. Marketers can experiment with variations, such as different messaging, visuals, or calls-to-action, to identify the most effective strategies for achieving their goals. This iterative approach is essential for continuous improvement.
Bottomline:
Mobile marketing platforms are indispensable tools for businesses looking to harness the full potential of deep linking in their mobile marketing campaigns. These platforms offer a holistic solution, enabling streamlined campaign management, in-depth analytics, precise user segmentation, and A/B testing capabilities. By leveraging these features, marketers can not only simplify the complex process of deep linking but also optimize their campaigns for maximum impact. As the mobile marketing landscape continues to evolve, these platforms will remain essential for staying ahead of the competition and driving results in the dynamic world of mobile marketing.
In conclusion, deep linking is a valuable tool in the mobile marketing arsenal. It enhances user experience, increases conversion rates, and provides invaluable insights into campaign performance. With the help of mobile marketing platforms, marketers can streamline the deep linking process, track their efforts effectively, and ultimately drive better results in the highly competitive world of mobile apps and digital marketing.